You're our first priority.
Every time.
We believe everyone should be able to make financial decisions with confidence. And while our site doesn't feature every company or financial product available on the market, we're proud that the guidance we offer, the information we provide and the tools we create are objective, independent, straightforward — and free.
So how do we make money? Our partners compensate us. This may influence which products we review and write about (and where those products appear on the site), but it in no way affects our recommendations or advice, which are grounded in thousands of hours of research. Our partners cannot pay us to guarantee favorable reviews of their products or services. Here is a list of our partners.
Smart Money Podcast: Used Cars in Short Supply, and Shea Couleé Talks About Money
By
Liz Weston, CFP®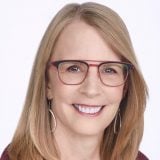 Liz Weston, CFP®
Senior Writer | Personal finance, credit scores, economics
Liz Weston, CFP®, is a personal finance columnist, co-host of the "Smart Money" podcast, award-winning journalist and author of five books about money, including the bestselling "Your Credit Score." Liz has appeared on numerous national television and radio programs, including the "Today" show, "NBC Nightly News," the "Dr. Phil" show and "All Things Considered." Her columns are carried by The Associated Press and appear in hundreds of media outlets each week. Prior to NerdWallet, she wrote for MSN, Reuters, AARP The Magazine and the Los Angeles Times. She shares a home in Los Angeles with a husband, a daughter and a co-dependent golden retriever.
and 
Sean Pyles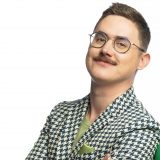 Sean Pyles
Senior Writer | Personal finance, debt
Sean Pyles leads podcasting at NerdWallet as the producer and host of NerdWallet's "Smart Money" podcast. On "Smart Money," Sean talks with Nerds across the NerdWallet Content team to answer listeners' personal finance questions. With a focus on thoughtful and actionable money advice, Sean provides real-world guidance that can help consumers better their financial lives. Beyond answering listeners' money questions on "Smart Money," Sean also interviews guests outside of NerdWallet and produces special segments to explore topics like the racial wealth gap, how to start investing and the history of student loans.
Before Sean lead podcasting at NerdWallet, he covered topics related to consumer debt. His work has appeared in USA Today, The New York Times and elsewhere. When he's not writing about personal finance, Sean can be found digging around his garden, going for runs and taking his dog for long walks. He is based in Ocean Shores, Washington.
Edited by 
Kathy Hinson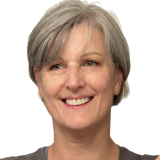 Kathy Hinson
Lead Assigning Editor | Personal finance, credit scoring, debt and money management
Kathy Hinson leads the Core Personal Finance team at NerdWallet. Previously, she spent 18 years at The Oregonian in Portland in roles including copy desk chief and team leader for design and editing. Prior experience includes news and copy editing for several Southern California newspapers, including the Los Angeles Times. She earned a bachelor's degree in journalism and mass communications from the University of Iowa.
Many or all of the products featured here are from our partners who compensate us. This influences which products we write about and where and how the product appears on a page. However, this does not influence our evaluations. Our opinions are our own. Here is a list of our partners and here's how we make money.
You're following Liz Weston, CFP® and Sean Pyles
Visit your My NerdWallet Settings page to see all the writers you're following.
Welcome to NerdWallet's SmartMoney podcast, where we answer your real-world money questions.
This week's episode features an interview with Shea Couleé, winner of RuPaul's Drag Race All Stars, who is determined to make smart decisions with the $100,000 prize money.
Before that, we talk about the used car market with auto Nerd Phil Reed, and what you need to know now to get a good deal.
Check out this episode on any of these platforms:
We'll help you get on track
See your spending breakdown and spot opportunities to save money.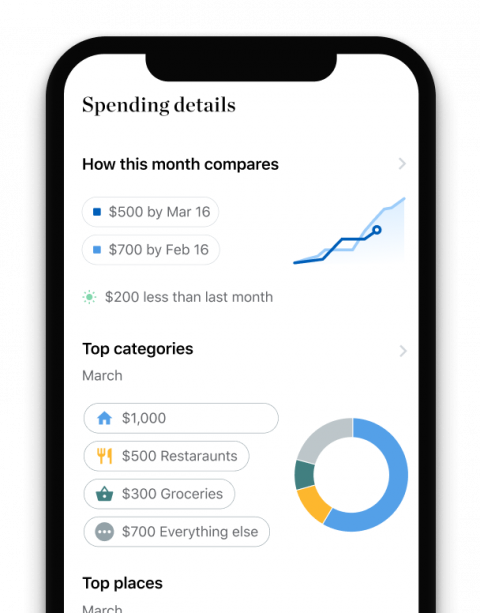 The pandemic reduced the supply of used cars, in part because people were allowed to extend their leases. That means you could get a better deal if you're selling or trading in a car, but you may have to search a little harder if you want to buy used.
Get quotes from several places before selling or trading in. Bids often differ by hundreds of dollars, but now they could differ by thousands. Used cars tend to be a high-profit market for dealerships, and some are more desperate for supply than others. Even if you don't take the highest bidder up on the offer, you can take your research to your favorite dealership and ask them to match the best price. Or you can sell your car yourself, which often gets you the most money.
If you're buying a used car, be prepared to act fast if you find a good deal. and understand you may not have as much room to negotiate as you did in the past. On the upside, more dealerships are willing to bring cars to you for a solo test drive and to pick up trade-ins rather than make you come to the lot.
Expect higher prices. Lower inventories are making this a seller's market.
Avoid the dealers. Dealers are still eager to sell cars, so you can ask that vehicles be brought to your home for a solo test drive. Ask them to pick up your trade-in, too.
Move fast. Research your options and be prepared to pounce when you find the car you want.
More about used cars on NerdWallet:
Sean Pyles: Welcome to the NerdWallet Smart Money podcast, where we answer your personal finance questions and help you feel a little smarter about what you do with your money. I'm Sean Pyles.
Liz Weston: And I'm Liz Weston. If you want us to answer your money questions on the show, call or text us on the Nerd hotline at (901) 730-6373. That's 901-730-NERD, or email us at [email protected]. Also, if you want more Nerdy goodness delivered to your device every Monday, hit that subscribe button.
Sean: And if you like what you hear, leave us a review. This episode, Liz and I have a very special guest; someone whose charisma, uniqueness, nerve and talent snatched them $100,000 and the crown of RuPaul's Drag Race All Star. I'm, of course, talking about Chicago-based drag artist Shea Couleé.
Liz: But first in our "This Week in Your Money" segment, we're talking with auto Nerd Phil Reed about how car buying has changed during the pandemic and how you might want to take advantage of that if you're looking to buy a car.
Sean: Right. After car sales fell off a cliff during the second quarter of this year, thanks to the pandemic, used car sales are on the rise. They're up around 17% in June, above pre-pandemic sales forecasts, and the price of a used car is going up as well.
Liz: It's an interesting situation, and that's just the kind of thing we want to talk to Phil about. So, hey, Phil. Welcome to the podcast.
Phil Reed: Good to be with you guys. Thanks.
Sean: Hey Phil, can you give us the rundown of what's happening with used cars right now?
Phil: Well basically there's a scarcity of used cars, and whenever that's the situation, then the price will begin to rise. What happened to us in the beginning of the pandemic, people that were leasing cars — which is getting to be a fairly big national number now — they were told to just hang onto it, keep making the payments. And so those cars didn't come back into the used-car market. So there's a shortage on dealership lots of used cars. Used cars actually is a better source of income for dealers than brand new cars; the profit margin is much higher. So a lot of people these days are thinking about either trading in to buy a new car or maybe even just selling their car because they're not driving. So I've been taking a look these days at the changing value and the new ways to get a pretty good price for your car.
Liz: Were you checking out the price of your own car?
Phil: I always find it more meaningful when I use my own car as the test, and I use my son's, because every car is a little bit different story and I wanted to get a true picture of what's going on. So I have a 2014 VW Jetta SportWagen. It's a TDI, meaning it's a diesel engine, so it's a little bit different. And I ran it through all of the most popular sources. So I started with Kelley Blue Book and I got an idea of what it should be worth. They came up with approximately $10,000. And then I ran it through Carvana, Shift and Vroom, which are all used car retailers that will also either buy your car or allow you to trade it in. The beauty of this is that it's a self-appraisal, and then they give you an offer. They will come and pick up the car from you. But what was very interesting in my particular case was that the spread between the lowest offer and the highest offer that I got was nearly $4,000.
Phil: Yeah, well it really is and it shows how important it is to compare some shops, shop around [and] get a number of quotes. And I have a friend who buys and sells lots of cars, and he calls this — sort of like establishing a Venn diagram of different offers from different sources — and then if you still want to, you can go to a dealer and say, "Look, I did all of the pricing. I got a bunch of offers. What's your best offer?" And in a lot of cases these days, because of the shortages, you might get an even better offer from a dealer.
Sean: So it seems similar to the housing market, it's really a seller's market for cars as well right now. I'm wondering how people can take advantage of that and what people who are buying a used car right now might want to think about.
Phil: Well, if you're buying, you're really going to have to shop around for deals and you're going to have to know that there's probably not as much room for negotiating. I have a friend who just bought a car and he said every time he showed up to look at [one], it was already sold. So if that's the case, you may need to jump in early. If the price looks good, you may not even negotiate. You might want to pay the asking price. You might want to make a deposit to hold the car before you can get there and physically inspect it.
You have to change as the market changes, and the market is changing all the time. The best thing I tell people to do is you need to become an expert in your area in the three weeks when you are shopping. You just have to absorb all of the information from every source that you can go to. And the good news is that there's so many different sources and there's a lot of good data around, which is free, easy to digest and will help you enormously in saving money.
Sean: I'm wondering what you think people should know about safely buying a car right now. I've seen a number of ads about contactless delivery. I have a friend who bought a car sight-unseen, basically. It was dropped off where he was sheltering in place, and that seemed a little risky because he didn't even test-drive it beforehand. But, alas, he's already done that. So it was too late now, but I'm wondering what you think people should be thinking about and how car buying is different.
Phil: Yeah, well, the pandemic — almost all of the changes forced by the pandemic probably favor the buyer and not the dealer. Dealers are scrambling to sell cars to stay in business and so they will bring the car to you to test drive, they will clean it after they arrive, and the person who delivers it — usually not a salesperson — will just stand by while you take a test-drive. They will not be in the car while you're driving. So test-drive the car thoroughly. One of the benefits of this is that you can test-drive the car in an area that you're familiar with so you don't get lost. You know, you can make sure that it's a route that has a lot of variety — hills, bumps, a little bit of freeway. And then when you go back, you can make a deal on the spot, a lot of these dealers now are carrying touchscreens with them to make a deal on the spot.
Also, the whole trade-in process [is changing] — they will pick it up at your house. One of the worst and most distasteful things was trading in through a dealership. They would hijack your car, you know "lose" the car keys — all that kind of nonsense — lowball you on it. A lot of that has been eliminated during the pandemic by getting multiple quotes upfront. So there's a lot of things that play in your favor. The thing that is not in your favor is the inventory levels are fairly low. When inventory levels are low, the prices will remain fairly competitive or high, but shop around. You might find that outlier and get a really good deal.
Sean: I was going to ask you, Phil, where are the bargains right now?
Phil: Well, I can tell you where they're not. I mean, everybody seems to be buying pickup trucks and SUVs. Sedans are going at more bargain prices. A number of the domestics actually closed their factories so the inventories are low. Some of the foreign manufacturers did not so the inventory levels could be higher. So if you keep those things in mind, you can probably steer toward a pretty good deal and just keep in mind that they're very interested in continuing to move units as much as possible.
Sean: All right. Anything else you think we should touch on Phil?
Phil: Well, one last thing, if you're test-driving a car and you're nervous about it, you should make sure that you do your own cleaning before you step into the car. My son actually works for Hertz and drives a lot of different cars, and he carries alcohol wipes, gloves and a mask. What you need to do is just clean the touch surfaces. So that would be the door handle, steering wheel, turn signals and all the air-conditioning controls. And if you do those things. . .
Sean: Maybe drive with the windows down?
Phil: That's probably a good idea too, is, at least in the beginning of the test drive is to do that. So staying safe is the No. 1 thing, but it's also extremely important to do a thorough test drive because you're going to probably have this car for years, and so make sure you're making the right decision.
Sean: All right. Well, Phil, thank you so much for talking with us.
Phil: Good to talk to you guys. Thanks.
Sean: Well, let's get on to our interview with Shea Couleé.
Sean: We're going to talk with Shea about what this win means for their personal finances, answer one of their questions about an unexpected credit score drop, and then discuss how the pandemic has changed drag performers' careers. Shea, welcome to the smart money podcast.
Shea Couleé: Hi Sean. Hi Liz.
Sean: Congratulations on your win. I loved watching you absolutely kill it on All Stars, and after I watched the finale, I knew I had to get you on the show to see how this win and $100,000 windfall that comes with it would impact your finances and your life. So, to start, I'd love to hear how you're thinking about this money. Is it all going into savings? Or do you have a plan for it right away?
Shea: The majority of it is going to be going into savings. [I] went through and did a calculation about how much should come out in taxes and put that in a high-yield savings account just so that it could grow a little bit of interest and then also put aside about another $30,000 into a high-yield savings account, just so I can have, like, a safety net so that I can start putting aside for a down payment on a house. And generally speaking, I know, because I've always rented and I know that there's some great deals for first-time home owners where you can do a lower down payment but I still want to have a nice little good chunk of money set aside for that. Honestly, being a homeowner is kind of like the biggest dream of mine financially, so to be able to own real estate is kind of my biggest goal that I'm growing towards.
Sean: Well, that $30,000 would probably put you there. I think my partner bought the house that we live in together and he ended up spending around $15,000 when all was said and done. In Portland, prices are actually somewhat comparable to Chicago, so I have a feeling you could get a pretty good deal. And I was just watching a House Hunters episode and it was a woman who bought a house in Bronzeville, this gorgeous house and it was like $300,000 so pretty reasonable. So I don't know. I kind of want you to go ahead and get that house.
Shea: Thank you. Just so I can have some more real estate to grow my tomatoes.
Sean: Some equity, exactly. Liz, what are your thoughts on this?
Liz: Shea, I was going to ask you, because when Sean talked to you last year, I think you upgraded your apartment but you weren't moving towards buying a house, at least not there. What made you more comfortable with the idea?
Shea: One of the biggest things that I wanted to do to get myself in a space where I felt more comfortable and primed for buying was, I really, really wanted to make a huge dent in my student loan debt. That was something that has been kind of hanging over me for a while. I've been out of school for almost 10 years now. And went to a private liberal arts school. Also had a pretty high interest rate on my student loans — one of them had an interest rate of about 11%. Yeah. So I mean, and this is also something that we've come to understand that people of color specifically deal with having higher interest rates when they borrow money. So, for me, when a big goal of mine was to take the student loan that had that 11% interest rate and get that paid off as soon as possible, which I was able to do this year, and I was really, really excited about that.
Liz: Oh, congratulations.
Shea: Thank you, thank you so much. Yes, but I also learned a very interesting invaluable lesson through that because I noticed after I did that, that I saw a drop in my credit score. So that was something that obviously opened my eyes to another level in the world of credit and how you need to play this really delicate game of chess that we call credit.
Sean: Right. Well, if it can feel like we're all set up to fail, I have so many friends that are millennials that just don't even bother with credit because they think it's a scam and basically people are making money off of them and their hardship, essentially. And so I wanted to talk about this drop in your credit score, because it seems really counterintuitive. You did a great thing — you freed up some cash in your budget, you paid off your loan that had a really high interest rate and then yet again, as you said, your score dropped. So Liz, can you break down what might've happened there?
Liz: Yeah, absolutely. First I want to ask Shea, how much did it drop? Do you remember?
Shea: It dropped about 10 points.
Liz: OK, good. So probably a 10-point drop isn't going to make much difference one way or the other, and especially not when you're going for a mortgage because once you get over about 740 on the 300-850 scale you're going to get the best rate and terms anyway.
Liz: So, the good news is the drop is relatively small and it's temporary — it's not going to last, If you continue to pay your bills on time and keep your credit card balances low — you know, only use a portion of your credit card limit — you're going to be fine. Basically that's just the way the formulas were set up: when you pay off an installment loan, your credit can take a little bit of a hit for a little while. But fortunately it's not acute. It's not permanent. So you're going to be in fine shape, I think, when you go to get a house, which I also think is a great idea.
Shea: Yes. And one thing that I also came to understand about that is because it was my student loan which I took out when I was 18, it was one of my oldest lines of credit so in closing that, it also shrank the age of my credit as well.
Liz: Yeah. And the reason it was only 10 points is probably because age of your credit is a pretty small part of your score. So it's not like how much of your available credit you're using, which is huge, or missing a payment, which is even huger. Is that even a word? Anyway, it's a big payment so it sounds like you've been doing absolutely the right things and I think you'll be rewarded when you go to get a mortgage. I think you're going to get a great rate and I think you're going to really enjoy being a homeowner.
Shea: Oh yeah. I mean, honestly, it's my dream. I treat my apartment as if it's, like, my forever home. My landlord, I don't know if he'll even want to see us go. We've been in there one year and he can tell that he just is really, really quite in love with us because I really do. He used to own this building, it was like his first property that he bought for himself and he used to live in this apartment, so I think when he comes by and sees all the love that myself and my partner had put into it makes him obviously happy as a landlord to see, so I know he doesn't want to see us go.
Sean: Yeah. If you think about all of the love and attention you put into your home space now, you can do that times 10 to a house. I used to have all of these houseplants around my apartment. I'd made it super-homey, especially when I was living in San Francisco. It was like a little tropical paradise, right in the middle of Chinatown. And then when we bought a house here, it's been so much more enormous. I mean, we put in 20 rose bushes, we have some fruit trees, we have a perennial garden, and we put it in a patio. And these are things that you could never even think of when you're renting. But all these possibilities open up, and plus on top of that, you're building equity. So it's just one benefit after another. And yeah, houses can be kind of money pits, but at least it's your own beautiful money pit and not some stranger's. Yeah.
Shea: Yes. I've definitely been out there looking a lot at what's available in the market. Just kind of understanding where things are in certain price ranges. Also different styles of homes. I'm somebody who is a little bit more prone to older style of homes, you know, one specifically built through like the '20s and '50s, and specifically the '50s if I can, because my style tends to lean more towards midcentury modern. So having a house that can suit that better is obviously very much to my liking.
Sean: And Chicago has so many great houses like that.
Shea: Yeah. So I've definitely been enjoying looking and seeing what's available and one thing that I also really find interesting about looking at houses versus apartments, which is what I'm so used to, is the personality that exists in homes is so much more than what you get in apartments because we tend to want to keep apartments more palatable for a bunch of different tastes, but you really get a good understanding of the homeowner's tastes when we take a look at that.
Sean: Oh, it's so fascinating.
Liz: My husband's aunt is a serial remodeler and she insists that most of what she does is take out other people's improvements.
Shea: Yeah, exactly. I was looking at a house that was just absolutely so beautiful and then got to looking at the master bathroom. And they put this bizarre spaceship-looking shower; hot, hot jacuzzi corner thing in the bathroom, and it had like a TV in it. I was so confused by it and I literally was like, "If I were to own this, the first order of business would be to get rid of that weird spaceship shower."
Sean: I have another question about that prize money of yours. I'm wondering if you're thinking about investing it at all? Or maybe opening a brokerage account or a robo-advisor account? How has that played into your plan?
Shea: Yeah, so I was actually looking into doing some investing in January of this year. I hired a financial advisor who has been giving me a lot of really, really great advice — you know, helping out with taxes, payroll, all that kind of stuff. And we're looking at opening a Roth IRA, but due to the tax filing for my business and that prize money that came in, it actually put me in a different tax bracket that wouldn't allow me to open that Roth IRA in 2020. So we're going to look to do that at the top of 2021.
Liz: OK. Yeah. That makes a lot of sense. It's good news by the way. If you can't contribute to a Roth, that's winning — you really did well. But the good news is with your own business, you have lots of options for other kinds of retirement accounts. You could open something like a SEP-IRA, or you could even do your own 401(k). There's lots of possibilities out there. I'm sure your tax pro will tell you about that.
Shea: Yes. I think we were talking about like an individual 401(k). I think that is one thing that he had mentioned to me in that conversation too. You know, a lot of things you know, I'm still learning. I went to school for art, so yeah.
Liz: Shea, I'm married to an artist. I know exactly what this is like — it's a learning curve. But you're doing really well.
Shea: Thank you so much. Actually, I think honestly, just starting to seek financial guidance and just being able to have conversations and ask questions because I felt like I was really insecure and nervous and didn't want anyone to see my lack of knowledge about finances.
Shea: And just being able to get over that hump has like allowed me . . . I feel, to be able to have such a better understanding and I've even seen my finances grow throughout this year outside of winning that prize money from Drag Race, but from just making other smart decisions on how to manage my money. I actually have started off in this last year thinking about retirement because I feel like, as an artist, I was like, "that's something that I should think about, especially as a drag queen." And typically for us you know, the likely business model is we make the majority of our income from being out on the road and touring and I was thinking myself, I was like, "Well, I don't want to be 60 years old in a corset and heels on the road," I was just all like, "I can't be doing that so I need to be thinking now about how to invest for the future so that, you know, I can retire and be in my garden and just enjoy my peace and quiet and my cottage core fantasy," you know?
Liz: I relate about the high heels though, there's a certain point where "Nope, I'm done."
Shea: Yes. Because, and here's the thing, you know, it's tough on the body. There are times where I'm like, I'm getting out of drag and all the layers; in the corset and the lashes and the wigs and the hairpins and the heels and the nails and it's just like your body throbs all over. Just like you're in so much pain. I know how I feel at 30, and I don't want to know what this feels like at 60. So that's why I'm like, "I don't want to do this." Yeah.
Liz: Excellent. That's so good to hear.
Sean: Yeah. I feel like you are in the minority in that regard in the drag community from what I've seen. In San Francisco, there were a number of older drag queens and they had a running joke like, "I'm going to be doing this for the rest of my life," so I'm glad to hear that you are taking such a proactive approach because I also had that original mindset of just burying my head in the sand when it came to my finances, and it wasn't until I started really doing research and working for NerdWallet that I began to do this self-reflection and thinking about how I can make the most of my money. And now, just like you said, like I'm finding more opportunities to make more money, and make my money make me more money, by opening brokerage accounts and all of these different things. So once you get into it, it can get really fun, and also it's literally rewarding. You're getting money for doing it. So congratulations.
Shea: Absolutely, absolutely.
Sean: But you mentioned one thing I wanted to talk about as well, which is that a lot of drag performers get their money from touring. Obviously we know with the pandemic, that's not really feasible right now. So I want to hear from you about how has the coronavirus impacted your career, and what is doing a performance like right now?
Shea: I would say that corona has definitely impacted my career in such an interesting way. I mean, I was literally touring up until March 14 when literally everything went into shutdown. So there were still moments where I was in the airport when there was like, no one really there. And I was just, I could just see the shift coming and I knew that things weren't going to be the same for a while. And what I had to start focusing on was being like, "OK, so everyone's going to be at home. They're online on the internet consuming media." So for me, as somebody with a platform and somebody with a following, had to make a shift to start reaching out to different brands to start doing online endorsements because, then, that started to become a revenue stream that I could do from the comfort of my own home.
A lot of times we've seen since going into quarantine, there's been a lot of like digital drag, digital drag shows. I produced a couple from my home, doing like a cooking show, which were great, but the return from those live shows, the money that we were seeing from that was exponentially smaller than the paychecks that we would get from live show performances. Once I started adding things up, that's when I started leaning more into reaching out to brands and doing sponsorship deals because the money that I was receiving from those was more equal to what I would be getting on the road. And also from the comfort of my own home, with something as simple as like a lipstick change and a wig change, I can do multiple of these and knock them out in one day.
Sean: Oh yeah. So it's probably actually a lot more time efficient for you to do that as well.
Shea: Absolutely. Absolutely. I've really learned how to work smarter, not harder.
Sean: We had a digital pride event at NerdWallet this year, and we had a lot of local drag performers share their videos that they had made, and we were tipping them a lot, which was great. I was really excited to see NerdWallet rally around all of these amazing drag performances. But it got me thinking, "What is the shelf life for these videos? How much can they make overall? How sustainable is this?" This pandemic isn't going away anytime soon, so I'm glad to hear that you found a more sustainable way to direct your career. But I'm wondering if you have any ideas of how people can support other drag artists who maybe aren't getting sponsorship deals or in as great a position careerwise as you right now.
Shea: Gosh, I mean, honestly, just like just donate it to them. I just know how difficult it is because I am in a very fortunate and rare position, because I have a platform that not a lot of people have and have the ability to leverage for money. So as far as ways I feel like people in the community can help other drag performers — retweet, share their art — you know, that's always free on their end — because you're exposing them to other people that might like their work and may want to digitally tip them or whatever.
As far as to other drag queens, because we're creatives, maybe think about other opportunities in which you can create products that you sell; whether it's jewelry, whether you know, I know some queens here in Chicago, Nico has been experimenting with jewelry with their free time, has been using that as a way to create another revenue stream. Their partner loves to bake. So they've been every Friday, they do cookies and then, you know, they sell the cookies. So there's ways as creatives, I feel like, beyond performance, think about ways that you can create a product and create a customer base so that you can have another revenue stream coming in while performances are not coming though as much.
Sean: Right. Drag performers are so creative as it is. So it seems like it's a matter of harnessing that creativity, pivoting to something like another talent, like making jewelry, baking, whatever it may be. Peaches Christ, a drag queen from San Francisco, aired all of her old movies for a movie marathon one night, which I thought was so, so fun. So it takes hard work. But I think that as you showed, you can also work smarter, rather than harder.
Shea: I'm really fortunate because I just signed a lease to an artist studio so I will finally have a workspace outside of my home to be able to create an album. Actually, literally, as soon as we get off the phone, I'm about to let the movers come and move my stuff over there.
I'm really thrilled and excited about that because also it will give that opportunity to be able to also create more. My specialization in college was costume design, and being able to sew and construct clothes really does require room, which is hard to find when you're just in your apartment trying to make your dining room work as a studio. I'm really excited to now have a space because I know myself as a creative, and just being able to have a space where I can just sit down and focus is really exciting to me. And it's a tax write-off, so that too.
Sean: Well, Shea, thank you so much for talking with us. This was really interesting and congratulations again on your success.
Shea: Thank you so much, Sean and Liz, I really had a great time talking with you guys.
Sean: And that is all we have for this episode. Do you have a money question of your own? Turn to the Nerds and call or text us your questions at 901-730-6373. That's 901-730-NERD. You can also email us at [email protected] and visit nerdwallet.com/podcast for more info on this episode. And of course, remember to subscribe, rate and review us wherever you're getting this podcast.
Liz: And here's our brief disclaimer, thoughtfully crafted by NerdWallet's legal team. Your questions are answered by knowledgeable and talented finance writers but we are not financial or investment advisors. This nerdy info is provided for general educational and entertainment purposes and may not apply to your specific circumstances.
Sean: And with that said, until next time, turn to the Nerds.