Smart Money Podcast: Coronavirus Edition
Many or all of the products featured here are from our partners who compensate us. This influences which products we write about and where and how the product appears on a page. However, this does not influence our evaluations. Our opinions are our own. Here is a list of our partners and here's how we make money.
Welcome to NerdWallet's Smart Money podcast, where we answer your real-world money questions — in 15 minutes or less.
This week's topic is the coronavirus pandemic and how to brace financially for the fallout.
Know where every dollar goes
Find ways to spend more on the things you love, and less on the things you don't.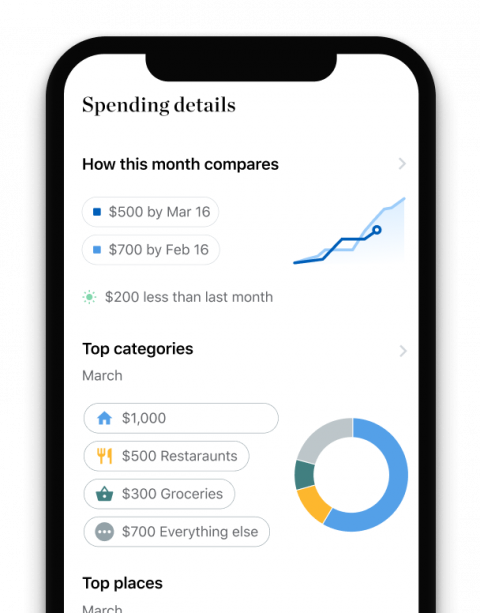 The financial effects of the novel coronavirus and the COVID-19 disease that it causes are likely to be profound, with many people losing jobs or having their hours cut as the economy slows. It may be too late to scratch together a three-month emergency fund, but it would be prudent to reduce your spending if possible and reserve some cash just to give yourself a small buffer.
Having access to credit can be helpful in a crisis, as well. People with good credit scores may be able to open a credit card with a 0% teaser rate. People who don't have good credit may be tempted to take out payday loans, but those can be ruinously expensive. Look instead for payday alternative loans. Consider other community resources, such as the Jewish Free Loan Association.
If you can't pay all your bills, try to prioritize the essentials such as shelter, food, utilities and transportation. Contact your lenders to see if hardship programs might be available.
The crisis also has had a big impact on the stock market, which has seen some wild swings because of all the economic uncertainty. If you're a decade or more from needing the money you have invested — if your retirement is more than 10 years off, for example — you can treat the gyrations as background noise. If you're closer to retirement or already in retirement, you may need to make some adjustments. Now is a good time to check in with a fee-only, fiduciary financial planner for a second opinion on whether your retirement plans and investment allocation still make sense.
Focus on what you can control, not what you can't. It's important to stay informed, but not to overdose on bad news. Consider limiting your time spent on watching news updates.
Prioritize your bills. If you can't pay all your bills, focus on paying the essential: shelter, food, utilities, transportation.
Invest for the long term. The stock market will settle down and eventually recover. If your goal for your investments is more than 10 years in the future, you can ignore the day-to-day swings.
More about coronavirus on NerdWallet: