Smart Money Podcast: Coronavirus and Your Portfolio
Many or all of the products featured here are from our partners who compensate us. This influences which products we write about and where and how the product appears on a page. However, this does not influence our evaluations. Our opinions are our own. Here is a list of our partners and here's how we make money.
Welcome to NerdWallet's Smart Money podcast, where we answer your real-world money questions — in 15 minutes or less.
Check out this episode on any of these platforms:
This week's special coronavirus episode focuses on investing and your portfolio.
We'll help you get on track
See your spending breakdown and spot opportunities to save money.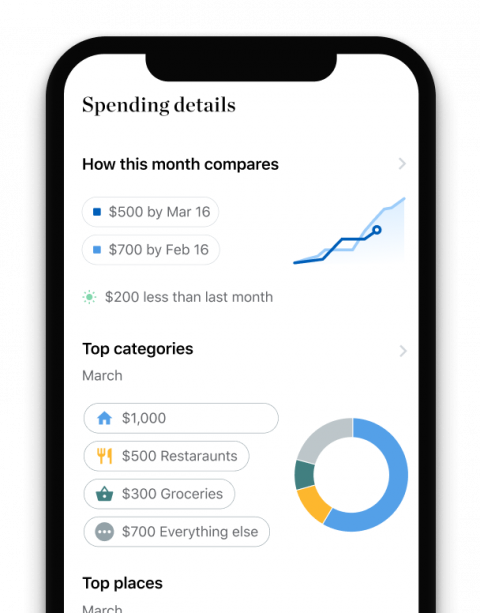 Concerns about the coronavirus pandemic and its effects on the economy have taken a toll on our investments. The stock market is setting new records, and not in a good way: The Dow Jones Industrial Average and the S&Ps 500 both had their worst first quarters ever, losing 23.2% and 20%, respectively.
Rather than head for the exits, though, most people should hold on. Historically stocks perform better than any other type of investment in the long term, and most people need that kind of growth if they hope to retire someday. If you don't need the money in the next few years, then give your investments time to recover if you can.
If you do need the money sooner, or you can't sleep at night because you're worried about your portfolio, then you may need to make some changes. Money that you need within five years shouldn't have been in stocks in the first place, so it makes sense to move it somewhere safer. And if you need to take less risk to avoid bailing entirely on the market, consider doing so.
The best approach for most investors is to focus on what they can control, rather than what they can't. Investing more is a good idea when stocks are on sale, so bump up contributions to retirement plans or college savings accounts.
Ride it out. If you'll need the money within five years, it shouldn't be in the stock market. Otherwise, leave your investments alone so they'll have a chance to recover.
But make sure you can sleep at night. Taking less risk is better than panicking and bailing on your plan.
Control what you can control. Look for a better rate on your savings, increase your 401(k) contributions or start a 529 college savings plan for your kids.
More on NerdWallet about investing during hard times: