Smart Money Podcast: 'How Should We Manage Money as a Couple?'
Many or all of the products featured here are from our partners who compensate us. This influences which products we write about and where and how the product appears on a page. However, this does not influence our evaluations. Our opinions are our own. Here is a list of our partners and here's how we make money.
Welcome to NerdWallet's Smart Money podcast, where we answer your real-world money questions — in 15 minutes or less.
Check out this episode on any of these platforms:
This week's question is from John. He asks: "My husband and I have been happily married for a year but have reached a disagreement on how to handle our finances. I think that we should have a joint bank account only to pay bills, with each of us putting in a percentage of our income while retaining separate accounts for everything else. He thinks that we should have just a joint account. What is your advice on how to handle this?"
Questions like this get to the "personal" in personal finance. John's question is about balancing disparate incomes and managing money, but it's also about communication and how you retain privacy in a relationship.
For some couples, having everything together is great. Other couples want to keep everything separate. Most of us are somewhere in between. Experiment with different approaches for a few months to figure out what works best for the two of you.
Also, try to understand why your partner approaches money the way they do. You can ask each other questions like: What was your earliest memory around money? How did your parents handle their money? What was your biggest money trauma? Understanding where they're coming from can help you empathize and may make it easier to find compromises that work for both of you.
Even if you want to have a joint account, for example, you may also want to have some "no questions asked" spending money. Or if you decide to keep things separate, it's still important to keep in touch about where you stand and monitor how you're progressing on joint goals.
Figuring this out takes a lot of communication. What can help is having regular "money dates" to set financial goals as a couple, talk about how things are going and make tweaks to your system of handling money.
Check your expectations of how you "should" handle money as a couple. There's no one right way, and what worked for your parents or in your last relationship might not be the best choice now.
Communicate. If you haven't done so already, lay out your finances with your partner. If that's a frightening prospect, ask yourself why. Then pull off the Band-Aid. You'll feel a lot better after, I promise. When you do communicate: Align on your shared goals, be upfront about your histories and set goals you can accomplish together.
Try out different methods. Experiment for a couple months with different ways of managing money both together and independently. At the end of each period, talk with your partner about what you did or didn't like about it.
Know where every dollar goes
Find ways to spend more on the things you love, and less on the things you don't.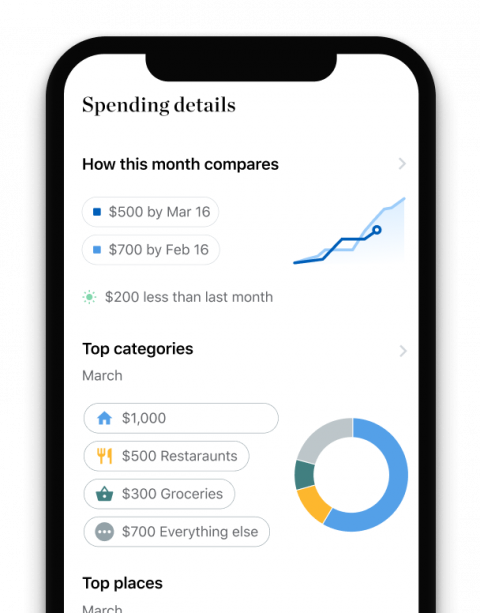 More about couples and money on NerdWallet: