SmartMoney Podcast: The Pandemic Is Changing Our Financial Lives, and What to Know About Refinancing Now
Many or all of the products featured here are from our partners who compensate us. This may influence which products we write about and where and how the product appears on a page. However, this does not influence our evaluations. Our opinions are our own. Here is a list of our partners and here's how we make money.
Welcome to NerdWallet's SmartMoney podcast, where we answer your real-world money questions.
The pandemic is changing our financial lives and plans. Seven in 10 Americans say their household incomes have been affected by the COVID-19 pandemic, according to a recent Harris Poll survey commissioned by NerdWallet. So it's not surprising that most plan to take financial action after the pandemic ends, such as increasing their emergency savings and trimming nonessential spending. We're also concerned about the home buying process. People worry whether it's safe to tour potential homes and wonder if they could sell their existing homes. Many aren't sure they could make mortgage payments or worry about tying up cash in a home purchase.
One of the few silver linings of the pandemic is lower interest rates, which has led to an increase in refinancing and to this week's question from Sarah. She writes, "My husband and I have been doing a lot of home improvement projects over the last few months, since we've been sheltering in place. And we're also thinking about refinancing. So my question is twofold. Will my home improvement projects help me get a better refinance deal? And is it still a good time to refinance?"
Check out this episode on any of these platforms:
We'll help you get on track
See your spending breakdown and spot opportunities to save money.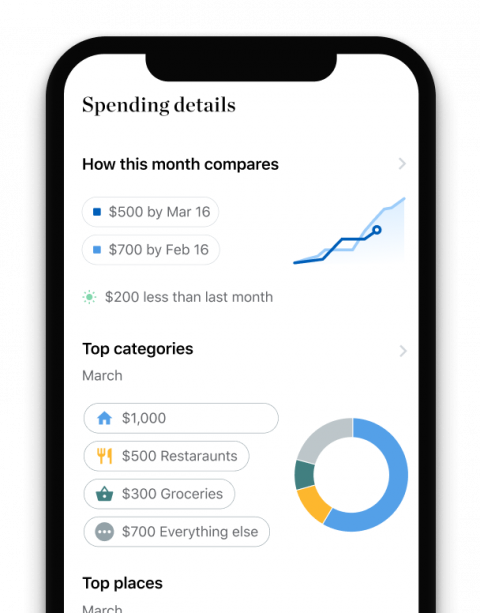 Home improvement projects almost never turn a profit. In other words, they won't add more value to your home than they cost. But the right projects could add at least something to your home's appraised value, which could make refinancing a little easier.
A higher appraised value could increase the amount you can borrow -- within limits. Lenders are being extra cautious right now, so you shouldn't expect to borrow more than 80% of your home's value. Also, fewer lenders are approving cash-out loans, or new mortgages that are larger than your old one. You'll also need proof of steady income along with decent credit scores.
If you can jump through those hoops successfully, however, you can score a great interest rate. Interest rates are near historic lows and likely to stay down for a while as the effects of the pandemic ripple through the economy. You can opt to refinance to a shorter loan term, such as 15 years instead of 30, to get out of debt faster. Or you can opt for a 30-year loan to get lower payments and more flexibility: You can make additional principal payments to get out of debt faster, or keep making the lower payment if you lose your job, your income drops or you suffer any other financial setback.
Temper your expectations. Your home improvement projects won't add more value to your home than they cost.
Now is a great time to refinance. If you have at least 20% equity in your home, good credit scores and a solid income, you can score a great rate.
Get a refi deal that makes sense for you. Locking in lower payments can give you more flexibility if you lose your job or have other financial setbacks.
More about mortgage refinance on NerdWallet: