Smart Money Podcast: 'Why Did My Credit Scores Suddenly Drop?'
Many or all of the products featured here are from our partners who compensate us. This influences which products we write about and where and how the product appears on a page. However, this does not influence our evaluations. Our opinions are our own. Here is a list of our partners and here's how we make money.
Welcome to NerdWallet's Smart Money podcast, where we answer your real-world money questions — in 15 minutes or less.
Check out this episode on any of these platforms:
This week's question is from Kirsten. Kirsten says, "My TransUnion score dropped 16 points. My Experian score dropped 18 points, and my Equifax score dropped 20 points. I don't understand why. There are no new accounts. There are no new inquiries. There are no late payments. My credit usage went from 6% to 3%. One of my cards increased my credit line by $10,000. All of these are good things that are supposed to help your score, so I don't understand why my scores dropped so drastically. Any ideas?"
Know how your credit is scored
See your free score and the factors that influence it, plus insights into ways to keep building.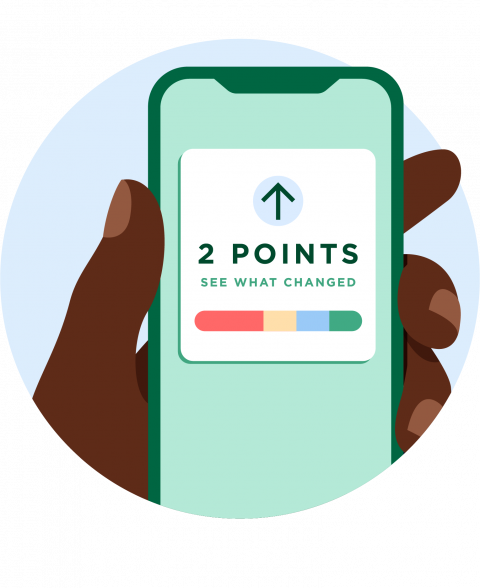 Sometimes the cause of credit score drops is obvious: a late payment, for example, or an account that went to collections. Other times, the reason is more obscure and may require a better understanding of how credit scoring formulas work.
Credit scores are three-digit numbers that use information in your credit reports to predict how likely you are to default or not pay your bills on time.

You don't have one credit score, you have many, and they change all the time as the information in your credit reports changes.

There are two major scoring systems — FICO and VantageScore — and both have multiple variations.

Compare the same score from the same credit bureau over time rather than trying to compare different scores from different credit bureaus.
The two most important factors are your payment history (whether you pay credit accounts on time) and your credit utilization (how much of your available credit you're using). The less of your credit limits you use, the better. The scoring formulas gauge your credit utilization overall, as well as your utilization on individual accounts. Since Kirsten's overall credit utilization went down slightly and a credit line on one account was increased — factors that usually help scores — we suspect utilization on one or more of her cards increased while decreasing elsewhere.
Closing accounts and paying off an installment loan also can have negative impacts on your scores, at least temporarily. Oddly, having something negative drop off your credit report can hurt as well, because of a quirk in how credit formulas compare groups of people. If you have something negative on your credit reports, you're compared with people who have the same black mark on theirs. You might look pretty good compared with them, but when the bad thing falls off your credit reports and you move up to the next group, you might not look so good in comparison.
Compare apples to apples. Make sure you're tracking the same score from the same bureau.
Pay on time and pay attention to your credit utilization. The less of your available credit that you use, the better: 30% or less is good, 20% or less is even better, 10% or less is best.
Don't sweat the small changes, or even some of the larger ones. Your scores change all the time as the underlying information in your credit reports changes. Trends over time matter a lot more than month to month changes.
More about credit scores on NerdWallet