The Kardashian Case: The Perils of Social Media Money Advice
Money News & Moves: Influencers like giving advice but don't know your situation. Ask three things before buying in.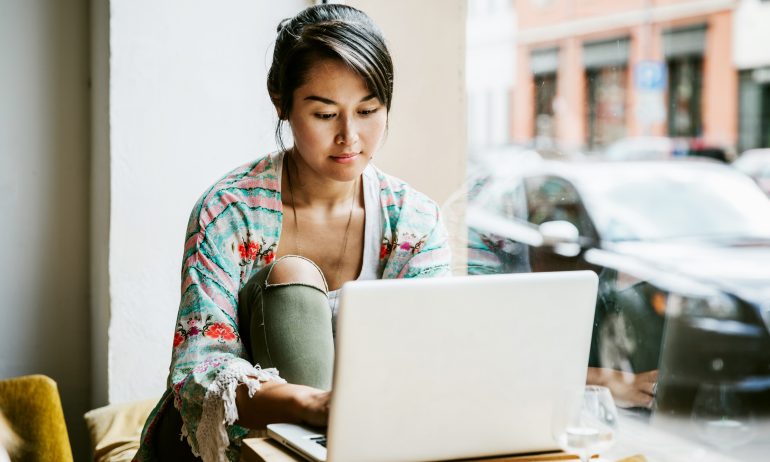 Many or all of the products featured here are from our partners who compensate us. This influences which products we write about and where and how the product appears on a page. However, this does not influence our evaluations. Our opinions are our own. Here is a list of our partners and here's how we make money.
The investing information provided on this page is for educational purposes only. NerdWallet, Inc. does not offer advisory or brokerage services, nor does it recommend or advise investors to buy or sell particular stocks, securities or other investments.
Getting — or giving — financial advice through social media is a tricky business.
This week, Kim Kardashian agreed to pay $1.26 million to the Securities and Exchange Commission to settle a charge of unlawfully promoting a crypto security on social media.
Celebrities aside, many of the influencers providing investment advice on social media these days care more about going viral than anything else: They must be entertaining, easy to understand and maybe a little shocking. If it's got a good beat, even better.
How often have you heard any financial advice that meets those standards? Learning how to pay off debt, save money or invest for the future is rarely funny, often dull — and certainly hard to dance to.
It's not about bad advice, it's about transparency
The SEC says Kardashian was paid $250,000 to promote EthereumMax cryptocurrency tokens in her Instagram feed. Her post said, "This is not financial advice but sharing what my friends just told me about the Ethereum Max token!"
The SEC says the ad contained a link to the EthereumMax website, which provided instructions on how to buy EMAX tokens.
The SEC penalty wasn't levied because Kardashian was accused of giving financial advice but because the SEC said she didn't disclose "the nature, source or amount" of what she was paid for the post. Kardashian agreed to settle the matter without admitting or denying the SEC's charges.
Kim Kardashian obviously knows how to make money; nobody disputes that. Being paid a quarter of a million dollars for an Instagram post is proof enough. But her path to prosperity might not be anywhere close to the bumpy financial road many of us travel.
Nerd out on financial news
A NerdWallet account is the smartest way to see the latest financial news and what it means for your wallet.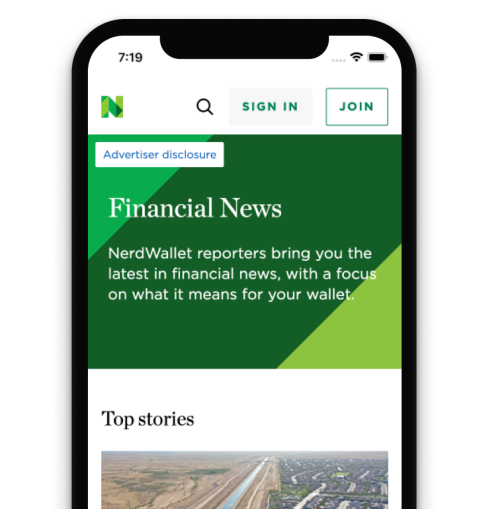 Who you get financial advice from matters
Celebrity endorsements are usually pretty benign. If we see a big star such as Matt Damon, Steph Curry or Tom Brady promoting crypto investments in a TV commercial, we realize it's a paid plug.
But social media can be less transparent, particularly if the endorsement is from someone who isn't famous but is no less earnest or convincing. Sometimes, we mistake these lesser-known spokespeople for some kind of "expert." But what do we really know about these promoters? Are they truly wealthy and successful savers and investors? Or is this a paid pitch or an off-the-cuff idea aimed at generating thousands of money-making views?
And those virtues are legally enforced.
Can you find good money ideas on social media?
Of course, you can. But if a social media influencer misleads you or misrepresents an investment, what is your recourse?
Registered and licensed financial advisors must abide by federal and state securities laws. Client communications are monitored and approved. There are stiff penalties for fraud or the distribution of false information.
The Financial Industry Regulatory Authority, for example, says it dedicates its resources "to bringing meaningful enforcement actions ... and to rooting out the bad actors that pose the greatest risk of harm to investors and the markets."
FINRA, the SEC and state authorities monitor the financial advice industry. Investigations into advisor violations can result in fines and even restitution to harmed investors. But if the TikToker, blogger, social influencer or YouTuber you're getting bad advice from isn't registered or licensed, your options to right a wrong could be limited.
Know how the influencer makes money
Knowing that an investment idea is a paid pitch gives you context. It's not a recommendation; it's an ad. And if an influencer's financial idea or budgeting process is designed to generate views, clicks or subscriptions, it's not trusted advice; it's a show.
Questions to ask any advisor, licensed or otherwise:
Do you invest the same way you recommend I do? If not, why isn't this (variable annuity, crypto token, structured note) a good idea for you, too?

Would you recommend this idea to your mother? This doesn't always work. I had a fellow advisor tell me once that he would cut his "mother's legs off" to get some deal or another. I'm sure he was kidding — and probably a little drunk from lunch — but it was an illuminating comment, nevertheless.

Can you simply explain to me how you make money? Is it by selling (course subscriptions, product ads, commissioned investments, insurance policies) to me?
When your desire for actionable financial help moves beyond what you can find on social networks, consider enlisting the aid of a fee-only advisor who works to a fiduciary standard — putting your needs first.
Then, your social feed can be focused on fun.