Return Policy Guide: What to Know and Which Stores Stand Out
It's wise to keep receipts, but retailers with some of the best return policies may not require them.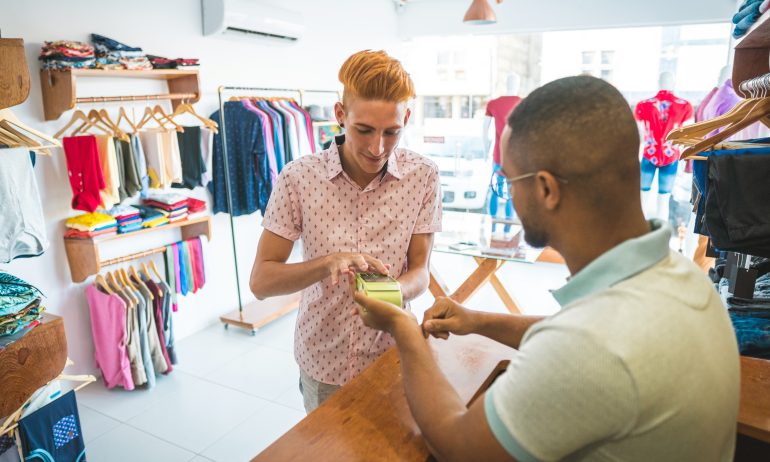 Many or all of the products featured here are from our partners who compensate us. This influences which products we write about and where and how the product appears on a page. However, this does not influence our evaluations. Our opinions are our own. Here is a list of our partners and here's how we make money.
Savvy retailers realize that not every purchase is a hit: The item might not fit, it could be the wrong color, or that smartwatch may not be very smart. That's why return policies exist.
But the rules vary from retailer to retailer and can depend on several factors, including whether you make the purchase in store or online, what type of item you buy and what time of year you shop. Here's what to know about returns, plus where to find some of the best return policies.
Preparing for the possibility of a return can save your future self hassle. To make your experience as painless as possible, follow a few best practices:
Hang on to your receipts. Keep paper receipts in a safe spot until you're sure about whether you'll need to make a return. For online purchases, don't delete email order confirmations. Apps such as Receipt Hog can help keep track of your receipts in case you need to make any returns or exchanges (some apps will give you cash back for receipts, too). Always ask for a gift receipt when shopping for someone else. 

Keep tags and packaging. Some stores require you to return merchandise with the original tags and packaging. At the very least, having these things will speed up the return process. 

Know the retailer's policy. Most retailers allow returns only within a specific window of time, say 14 or 30 days from the purchase date. Having receipts handy and tags attached may not matter if you wait too long. There's a lot of fine print in each store's policy, so it's best to read it online before making returns — or better yet, before you shop. Will the retailer issue the refund via the original form of payment or store credit? If you're mailing back an online order, will you pay any shipping charges? Are clearance items final sale? 
Stores with some of the best return policies
Not all return policies are created equal. The most generous policies allow returns or exchanges without a receipt and give 90 days or more to make the transaction.
Here are seven major retailers with standout return policies:
Nordstrom says it handles returns on a case-by-case basis "with the ultimate goal of making our customers happy." In other words, if you bought the item at Nordstrom, the high-end retailer probably will take it back and reimburse you. There are no time limits on a return, and you don't need a receipt, although having one will help. Store associates will look up your purchase in the company database; if they cannot find a record of sale, the refund will be provided on a gift card at the current price of the item. Nordstrom returns can also be made at Nordstrom Rack locations.
Costco offers a "risk-free 100% satisfaction guarantee" for returns. The policy entitles you to a full refund with no deadline, with or without a receipt in most cases. There are exceptions for some merchandise categories: Electronics have a 90-day return limit, for example. If you're reconsidering your Costco membership for any reason, that's eligible for a refund too.
Target's policy gives shoppers 90 days to return most purchases. But shoppers get up to a full year to return or exchange registry items and Target-owned brands such as Cat & Jack or Threshold. If you don't have a receipt and Target can't find one in its system, the refund may be issued to a merchandise return card. Merchandise return cards can be used only for in-store purchases.
Kohl's "Hassle-Free Returns Policy" allows returns on most purchases within 180 days, no receipts required. If you don't have a receipt and an employee can't track down the transaction details, your refund will be in the form of a merchandise credit based on the lowest price on the item in the last 13 weeks. Gift receipt returns are eligible only for an even exchange or a merchandise credit. Kohl's stores also accept Amazon returns.
Walmart generally accepts returns within 90 days of purchase and you don't need a receipt if you do the return in a store. Without a receipt, you'll get an even exchange, a cash refund or a Walmart gift card, depending on the amount of the purchase. Walmart's policy has some restrictions on items such as electronics, groceries and major appliances.
Home Depot's policy says customers have 90 days to return most merchandise. Proof of purchase is encouraged, as returns made without a receipt may be refunded as store credit. Items like furniture and major appliances have shorter return windows, but certain types of plants can be returned within 365 days of purchase for store credit.
Ikea accepts returns within 365 days for unopened products or 180 days for opened products. You'll get the full refund in the original form of payment as long as you provide proof of purchase. If you paid in cash, a return may be possible without a receipt, but you'll need to check with the store. Ikea also allows small items purchased in store to be returned by mail. You'll pay shipping costs.
Keep in mind that most stores will ask you to show a government ID if you make a return without proof of purchase.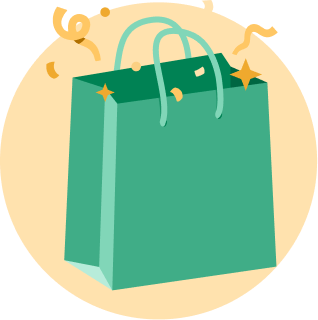 Shopping online just got nerdier
Let NerdWallet find the coupons, promo codes, and rewards every time you checkout.
Take advantage of nontraditional return options
While returning your items in the store — with a receipt — is the fastest way to get a refund, it's not always possible. For example, not all retailers have a brick-and-mortar presence, and some people live far from shopping centers. In these cases, shoppers may be able to take advantage of alternative return models from retailers.
Retail partnerships with companies like Happy Returns or the UPS Store 360 Returns program allow shoppers to initiate returns at other designated locations — often with the option to return unboxed items and receive quicker refunds.
When ordering online, check out the return policy to see if these partnerships will be accessible if you need to make a return.
What to know about holiday return policies
Many retailers alter their return policies around Black Friday and the broader holiday shopping season. Usually, customers get longer return windows.
For example, Amazon — which normally has a 30-day return period — extended the return window for most items bought between Oct. 11 and Dec. 25, 2022, until Jan. 31, 2023. Macy's, Best Buy and other stores similarly lengthened their return windows.
But the holiday time tweaks don't always cover everything. Exclusions may apply to items like cell phones and holiday decor, so read up on return policy details before shopping.