Surveys for Money: What You Can Expect to Earn
Making money by taking surveys online takes some time, and payouts are skimpy. But few users complain about that.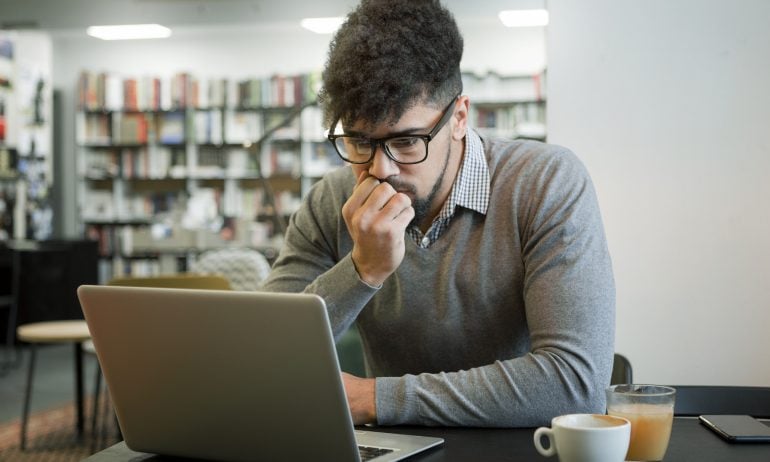 Many or all of the products featured here are from our partners who compensate us. This influences which products we write about and where and how the product appears on a page. However, this does not influence our evaluations. Our opinions are our own. Here is a list of our partners and here's how we make money.
Sometimes you have to just roll up your sleeves and dig in. In an effort to find out if taking surveys online to make cash was worth the effort, we asked some NerdWallet writers to put a few apps to the test. 
The results were not impressive: It was a lot of time spent for very little pay. Now we admit, this was back in 2017, but a recent survey of app store user reviews finds that things haven't changed much. Nobody's getting rich — but surprisingly, few people complain about that.
It could be that making money from taking surveys isn't the point. People may simply be expressing their opinions while passing some time, with the meager rewards merely an added benefit.
The most popular surveys for cash apps of 2023
In a search of the most popular iOS apps for getting paid for taking surveys, we found these apps leading the field:
All had over 100,000 reviews and ratings of 4 stars or better at the time of this writing. 
While most reviews of these apps admit that the payouts aren't huge, many users seem to enjoy taking the surveys while earning a little pocket money.
Here's what NerdWallet writers found when taking surveys for pay.
The lowdown on paid online surveys
In 2017, three of us spent more than 50 total hours taking paid surveys, and our combined earnings didn't break $90.
So, no, online surveys weren't an efficient way for us to make money. (Skip to the list or continue to learn about our experience.
To be fair, taking paid surveys was easy and could certainly be done at home, if you have an internet connection. The sites we tested were free and required no education or skill. Depending on the website, surveys could be a simple — albeit dull — way to earn a few bucks or a frustrating chore that pays next to nothing.
Some sites paid more than others. We appreciated sites that disclosed the cash value for each survey and matched us with relevant ones. We dreaded sites that compensated us through a confusing points system and sent us surveys we rarely qualified for.
Note that your demographics and other characteristics largely determine whether or not you qualify for a survey. All three of us who took surveys in 2017 were single women in our 20s who live in urban areas. Depending on the survey, we may or may not have been the ideal participants. Your profile may lead to results that are different from ours.
Money management made easy
NerdWallet tracks your income, bills, and shows you ways to save more.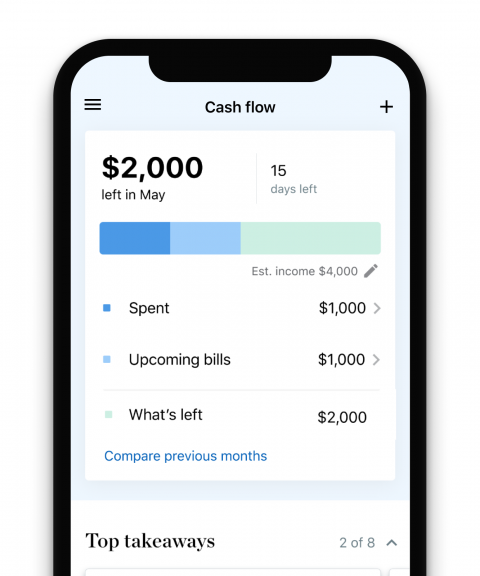 Survey sites that pay cash
Below are our findings from attempting to spend an hour a day for five days on each site. On some days for several sites, there weren't enough surveys to fill up the hour. (We didn't count that time toward our total review hours.)
We've listed these U.S. sites based on the average hourly rate we earned in 2017, from our highest earnings to our lowest.
Average earnings: $2.03 per hour
This site is a survey aggregator with an effective screening process. Its dashboard is informative and displays helpful sections, such as your activity and a customer support form. The site was above average at picking surveys we qualified for. As for the points awarded per survey, 500 or 1,000 points may look high at first, but when converted to actual rewards, you'd get 50 cents or a dollar. Also, you can't cash out until you reach 25,000 points, equivalent to $25.
Average earnings: $1.57 per hour
This site is a smaller survey aggregator, but it stands out. The site has a clean, easy-to-use dashboard and offers a high point value for each survey you complete. The point system is direct and shows you how much your points are worth in dollars right on the dashboard. But you have to get to 500 points before you can cash out.
Average earnings: $1.50 per hour
Some survey sites bombard users with information and opportunities — but not Opinion Outpost. Its simple, intuitive website enabled us to take survey after survey without much thought. As beginners, we also appreciated the site's straightforward points system, which works out to 10 cents per point. Most importantly, we actually made some money. We averaged $1.50 per hour on Opinion Outpost and were able to cash it out on Amazon.
Average earnings: $1.01 per hour
This site only provides surveys through Ipsos, the market research firm that owns it. The site offers fewer surveys than aggregators do, but you stay on iSay for every survey, which makes the overall experience easier. Sometimes it displays surveys you already tried, which is confusing.
How's your financial health?
Check how you're doing on the key elements of personal finance, and learn ways to build your score.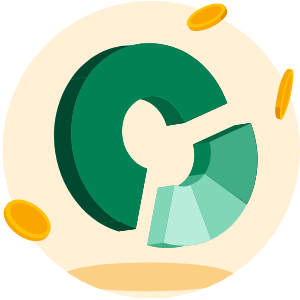 Average earnings: $1.01 per hour
This site offered 75 survey opportunities, the most of any site we tested. But it also had the lowest success rate, 9.33%, and a low average hourly pay rate. Plus, the reasons for survey disqualifications often were unclear. On one occasion, we were disqualified after being asked to write the word "Purple." (Yes, we spelled it correctly.)
Average earnings: $0.89 per hour
This site offers a lot of opportunities for surveys, but disqualifications are frequent. Sometimes we got disqualified just for clicking on a link to a survey. Swagbucks aggregates third-party surveys, so some sites it sends you to are better than others. It takes a long time to earn points, but the site's expansive rewards marketplace has hundreds of options to choose from, including gift cards, sweepstakes and PayPal payments.
Average earnings: $0.71 per hour
Unlike many other sites, Toluna lets users pick the topics of their surveys, such as electronics or travel, which made the work more interesting. However, this perk didn't make up for its low pay. Upon converting points to cash, we earned only 71 cents per hour — one of the lowest rates of all the sites we tested. Our five hours' worth of points weren't nearly enough to redeem the cheapest gift cards.
Average earnings: $0.41 per hour
New users get a $5 bonus after confirming their email address with InboxDollars. But that didn't make up for how little money we made in an hour while taking surveys — 41 cents, the lowest rate among the 12 sites we tested. On occasion, instead of sending us surveys, the site directed us to promotions that required our address, phone number and birthdate.
Are paid surveys worth it?
No matter the site, the earnings from taking surveys can be meager compared with other work opportunities. The federal minimum wage is $7.25 per hour, for example, and our hourly earnings ranged from 41 cents to $2.03. Most survey sites also required a minimum amount of points before we could redeem them for rewards. On many of the sites, we didn't reach that minimum amount after five hours of work. (You may want to consider other hobbies that make money.)
In addition to our time, we also gave up valuable personal data to these survey sites. We often revealed our dates of birth, ZIP codes, incomes, health ailments, ethnicities, living arrangements and much more. And after spending hours in question-and-answer mode, we rarely thought much about giving out those details.
"The biggest risk is the unknown of how that data is going to be used," says Eva Velasquez, the president and CEO of the Identity Theft Resource Center. "You really are putting yourself at the mercy of those sites and saying, 'OK, I'm going to trust you to be a good steward of the information I give you.' "
Velasquez says our information could be used for questionable studies or sold to health insurers, for example. Or it could be stolen, which is a risk with any website that stores personal data. Most of the information we gave away seemed harmless — our shopping habits and travel plans, for example. But information like your birthdate could be used with other stolen data to take your identity. So keep that in mind as you're answering questions.
What to know if you take online surveys
Even with the drawbacks of online surveys, some folks may still consider taking surveys an attractive option. After all, there's no barrier to entry, and they can be done from anywhere with an internet connection.
After a collective 55 hours of survey-taking, here's our advice:
Don't overshare. If you're asked to give your Social Security number, bank account number or driver's license number, leave the survey. Velasquez recommends being "intentional" with sharing other private information with survey sites. Answering questions about a TV commercial probably is fine, but giving medical information may not be worth the risk.
Create an email address just for survey sites. Most survey sites sent us several emails each day. Signing up for these sites with a separate email address prevents survey offers from cluttering your main inbox.
Install anti-malware software. We recommend this step in case one of the survey sites directs you to a spammy third-party client.
Take breaks. We often experienced lengthy survey sessions, with our faces glued to the computer screen the entire time. To prevent eye strain, the American Optometric Association recommends the 20/20/20 rule: Take a 20-second break every 20 minutes and look at something 20 feet away.
If you decide surveys aren't worth your time, there are other ways to make money online, such as blogging, selling stuff and freelancing. Those methods may take more effort, but the payoff is potentially greater.