The 12-Word Financial Plan: Do This and You're Done
Money News & Views: Just 12 words sum up a successful plan for a financial life without budgeting. Maybe even just six.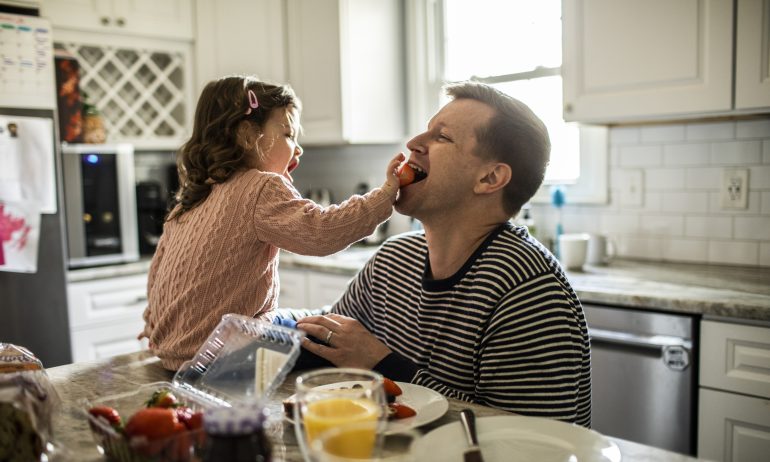 Many or all of the products featured here are from our partners who compensate us. This influences which products we write about and where and how the product appears on a page. However, this does not influence our evaluations. Our opinions are our own. Here is a list of our partners and here's how we make money.
The investing information provided on this page is for educational purposes only. NerdWallet, Inc. does not offer advisory or brokerage services, nor does it recommend or advise investors to buy or sell particular stocks, securities or other investments.
If you hate reading how-to articles about money, read this article anyway.
I'm with you. I get it. Some people can't stand talking about, reading or even thinking about money, researchers find. "Make a budget," the experts say. "Get out of here with that crazy talk. I'm busy living a life, not a bean counter," you might say.
Spreadsheets? "I'm feeling a little queasy right now. Can't stand them."
But you don't want to be broke, miserable about money and without all the good stuff money can bring. You just want to be an expert in something else. Cooking maybe. Fishing. Running. Traveling. Sleeping. Anything but managing money.
This article has one central idea about managing money for people who can't stand to manage money. I'll communicate it to you in a total of just 12 words. The rest of the 545 words in this article will be strictly for entertainment purposes only. You can skip them if you like. There will be no bullet lists included. It's not that complicated.
Ready? Read the next sentence, and you're done.
Here's all you need to know
Lop off 20% of your take-home pay, live off the rest.
You know, I could shorten that sentence. Use tighter language. I could probably get it down to eight or nine words. Maybe less. You could even turn it around and say, "Live off 80% of your income." Wow. That's just six words. Sweet.
That's it. See you next time.
Oh, for those of you still hanging around, I'm happy to regale you with the other 479 words. (See? They're flying by now!)
Jargon-free — and just plain free — money insights from a certified financial planner.
More details if you're interested
That 20% of your net income can be divided in two. Put at least half of it in long-term savings for life after work. (You can count what you put into a 401(k) or IRA as part of that 10%.) Dedicate the other 10% to shorter-term money goals, such as paying off debt or saving for a house or whatever.
When you pay off all of your debt or buy that house, boat or French villa, you just move the extra money into the chunk dedicated to long-term savings. Eventually, you might end up saving way more than 10%. It might start getting close to the full 20%.
This really boils down to what every money expert is basically saying, but they use much fancier words and look all smart on YouTube. Or funny on TikTok.
If you live off 80% of your income and pay all your bills, buy all the dinners out, do all your traveling and whatnot, you're golden. Those are your needs and wants.
The 20% you've got set aside will eventually get you out of debt and fund your retirement or whatever your long-term goals are — no more living paycheck to paycheck. You've accomplished what "the rich people" have.
And if you do it consistently, after every pay raise, bonus and windfall, always setting aside 20%, you'll kick budgeting's butt.
Nerd out on investing news
A NerdWallet account is the smartest way to see the latest financial news and what it means for your wallet.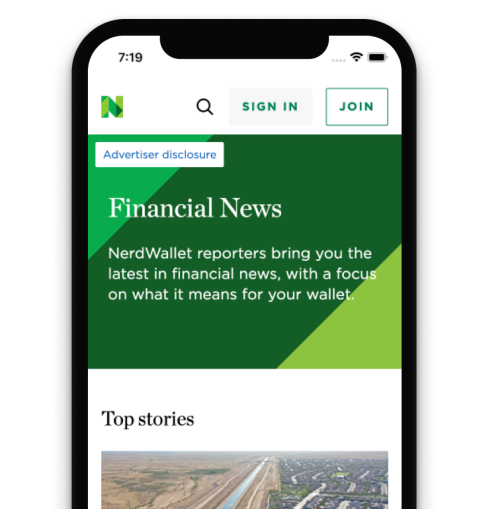 You don't have to achieve this goal overnight
If you're barely getting by right now, it may seem impossible to save such a large portion of your take-home pay. That's OK. Take small steps. Now that you've unlocked the secret to living a financial happy-ever-after, there's no rush. Take 1% off the top. Then 2. Just keep taking those small steps to getting where you want to be.
Managing money is so frustrating for many of us — we sometimes just don't know where to start. When you have a simple plan, it's the execution that matters.
Even more for the really curious
We are breezing through this thing, aren't we? All of these extra words are paying my salary, and every now and then, I see a few of you grin. Life is good.
You see, without tracking a dollar or using an app or online calculator, you're accomplishing the key to building your net worth: spending less than you make. Significantly less.
Eventually, that 20% dedicated to debt payoff and savings will be a big chunk of change.
You'll be a financial big shot by then.