Toluna Review: Online Surveys
Toluna's various survey categories don't make up for the meager pay.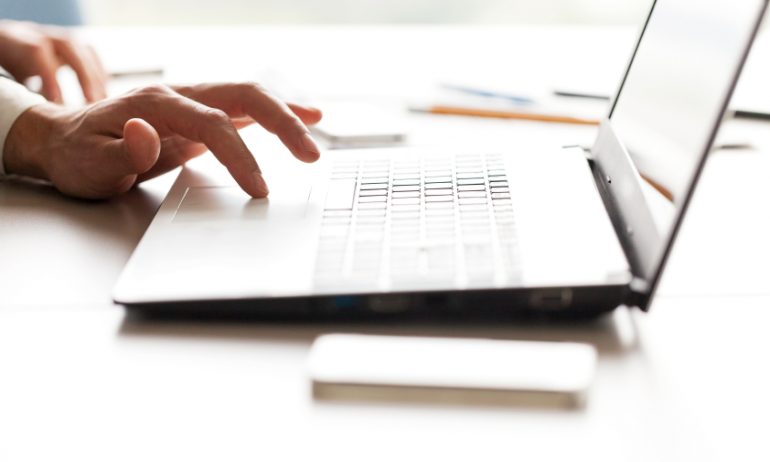 Many or all of the products featured here are from our partners who compensate us. This may influence which products we write about and where and how the product appears on a page. However, this does not influence our evaluations. Our opinions are our own. Here is a list of our partners and here's how we make money.
When you take surveys for money, you're often required to answer questions on topics you might not care about. But Toluna lets you choose surveys in categories that interest you, such as electronics or travel. That's an important perk for users, because they must log long hours before they can cash out.
Toluna offers two types of surveys: profile surveys, which take a minute or two to complete and are worth 100 points, and longer surveys, which last 10 to 20 minutes and are worth more.
Profile surveys are designed to learn more about you so Toluna can send the most relevant surveys your way. For example, in one profile survey about cell phones, I said I had an iPhone — so Toluna probably won't invite me to take surveys about Androids. These surveys exist on Toluna's website.
You can access Toluna's longer surveys by choosing from a variety of categories — such as lifestyle, food and cars — on its intuitive "survey center" page. Click on a category, and you'll be directed to a page describing an available survey. When I clicked on the "lifestyle" category, for example, the page showed me the survey topic "entertainment," as well as the number of points I could earn and the estimated time for completion. These surveys typically take you to a third-party site.
Between the survey center and Toluna's many emails — I received seven in one day — you'll have opportunities to start what seems like limitless longer surveys.
"

Choosing the broad survey topic makes for a more engaging experience than you might find on other survey sites.

"
Choosing the broad survey topic makes for a more engaging experience than you might find on other survey sites. I gravitated toward surveys in the beauty and cosmetics category. In one, I viewed perfume ads and described how I felt about them.
Track all the money you make
See the ins and outs of your cash, cards, and bank accounts at a glance.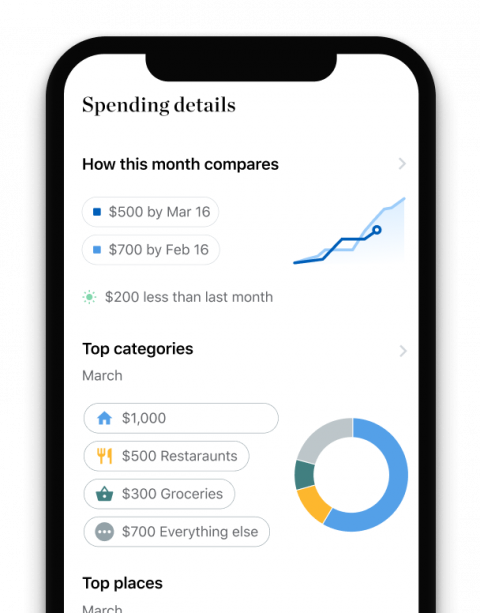 Profile surveys help boost your success
You're qualified for or disqualified from surveys based on your demographics, possessions and other factors. In my case, being a 20-something female living in an urban area might or might not be what certain survey providers are looking for.
I attempted 53 surveys and qualified for 17, which is a 32% success rate. That's higher than the rate of eight of the other 11 survey sites we tested. This rate doesn't count profile surveys, which you can't depend on as a long-term source of points because there's only a small number of them.
"

When I was disqualified, Toluna usually let me know immediately after I'd clicked the survey.

"
When I was disqualified, Toluna usually let me know immediately after I'd clicked the survey. Other times, I spent a few minutes answering questions before being disqualified. The disqualification page either stated that the survey had just filled up or that I did "not match the profile our clients are looking for." As a consolation for being disqualified, Toluna enters you into a monthly sweepstakes.
Toluna's FAQ page points out that you're more likely to see targeted surveys and avoid disqualifications after you've completed all your profile surveys.
The payoff: about 74 cents an hour
Unlike sites such as CashCrate and InboxDollars, which pay a specific dollar amount for each survey, Toluna uses a point system. After roughly five hours on Toluna, I earned 12,035 points via profile surveys, longer surveys and a 500-point registration bonus. That might sound like a lot, but it doesn't go very far in Toluna's Rewards Center.
There are three ways to redeem points:
Rewards: These include dozens of types of gift cards, as well as the option to cash out via PayPal or a physical check. You need at least 30,000 points to claim the cheapest gift card. If you receive a check, an Amazon gift card or PayPal payment, the conversion rate is $1 per 3,000 points. So, if there were no minimum, my total of 12,035 points would earn me $4.01.
Not counting the registration bonus or points from profile surveys, my five hours earned me 11,135 points, or $3.71. That's roughly 74 cents per hour.
Sweepstakes: Five hundred points get you an entry in a $4,500 monthly drawing, and 1,000 points will earn you an opportunity to win an LED TV.
Gifties: You can also buy yourself or a friend a virtual present. "Gifties" include a leafblower, a DIY cheese-making kit and a variety of gift cards. Each costs between 50 and 500 points. According to Toluna's terms and conditions, "For each virtual good that you purchase, you have a chance to win the real object represented by the virtual good." The terms go on to state that winners are chosen randomly.
Because I couldn't afford much else, I spent 400 points on three gifties: gift cards to Fandango, Yankee Candle and Wayfair. Unfortunately, these virtual gifts remained virtual.
Interesting work, low pay
If you're looking for ways to make money, taking online surveys on Toluna or any other site is unlikely to help much. It will probably take you hours to make enough to redeem any reward. The upside: It's easy work. And you might even enjoy Toluna's targeted surveys.
If you try online surveys, set up an email address specifically for the many offers you'll receive. Install anti-malware software on your computer, too, in case you land on a spammy website. And try to avoid eyestrain by taking frequent breaks from the screen.