UltraFICO Score Could Boost Credit Access for Consumers
This 'second-chance' score looks at activity in deposit accounts and could benefit credit newbies.
Many or all of the products featured here are from our partners who compensate us. This influences which products we write about and where and how the product appears on a page. However, this does not influence our evaluations. Our opinions are our own. Here is a list of our partners and here's how we make money.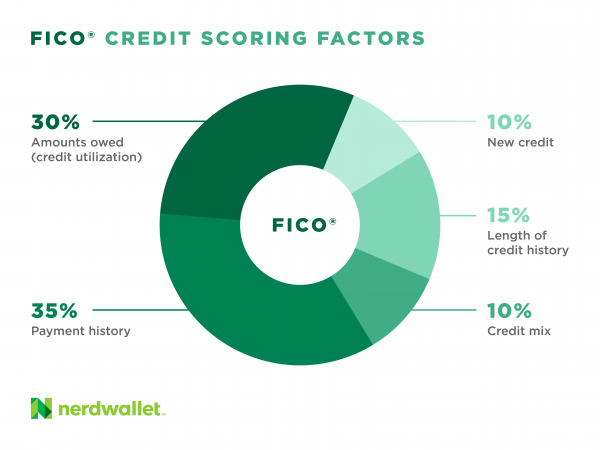 A new FICO credit score now in a pilot phase could be good news for consumers who don't quite have the credit scores they need to qualify for a financial product or for the terms they wanted.
The UltraFICO score is an opt-in credit model that uses information from your checking, savings or money market accounts to supplement data already in your credit report. The information being considered includes how much you have in savings, how long the accounts have been open and how active they are. It's meant to enhance your existing FICO score.
If you are already in the excellent credit range and don't need additional points for approval or to qualify for the best terms, it won't be offered to you. But this supplemental information could be especially helpful for consumers with scores in the upper 500s to lower 600s, considered bad to fair credit.
The only credit bureau currently testing UltraFICO is Experian.
Here are answers to some common questions about the new credit score:
Consumers have to opt in by signing up on FICO's website and linking their bank accounts, allowing it to scan transactions. The scoring algorithm checks whether the consumer consistently has cash on hand, how long accounts have been open, how active the account is and whether there's been a negative balance.
Lenders using UltraFICO can offer it to consumers whose credit was not good enough to qualify. If you do not qualify, you can ask the lender to pull your UltraFICO score (assuming the lender offers that option). There is only one so-called "hard inquiry" on your credit during the whole process.
Who will the UltraFICO score help?
The UltraFICO score is almost like a "second-chance score," said David Shellenberger, senior director of scores and predictive analytics at FICO. It tends to benefit two groups of consumers:
Credit newbies are more likely to see a significant benefit, assuming they have not had a negative account balance in the past three months and maintain a decent savings balance. Shellenberger referred to a "moderate amount" of savings, meaning $400 or more.
FICO said that among consumers who had kept a positive balance in a deposit account and maintained an average of at least $400 in a savings account, 70% improved their scores with the addition of that information. Shellenberger said 40% of credit newbies saw an increase of 20 points or more. Among those with previous financial distress — such as an account in collections — 1 in 10 saw an increase of 20 points or more, he said.
You're likely to be offered the option of UltraFICO if:
Your score is just a few points below a cutoff.

The lender is using an Experian credit score.
What do deposit accounts have to do with credit?
The new score looks at deposit accounts, such as savings accounts, as well as some account activity (PayPal and Venmo, anybody?).
"It almost seems like this allows the really big, kind of 'dinosauric' lenders to compete with the more nimble online lenders that rely less on traditional credit report information and more so on cash-flow metrics," credit expert John Ulzheimer said.
Ulzheimer said he is intrigued by the new score and sees both pros and cons.
The biggest pro is you can get credit for the banking that is done outside traditional institutions.
The biggest drawback? Releasing yet more personal data and trusting that it will be adequately protected. In that way, it is similar to Experian Boost, which looks at utility bills and other recurring payments not typically reported to credit bureaus. Experian Boost, which was released in 2019, adds positive utility and cell phone payments to your Experian credit report and factors it into the calculation of your score.
Get score change notifications
See your free score anytime, get notified when it changes, and build it with personalized insights.