UPS Strike Averted: Don't Expect Package Delays
UPS workers won't strike after all once UPS and the UPS Teamsters reached a new five-year contract.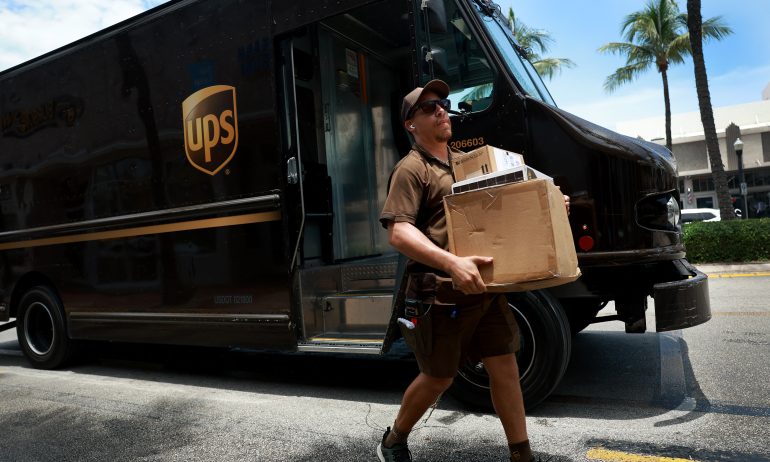 Many or all of the products featured here are from our partners who compensate us. This influences which products we write about and where and how the product appears on a page. However, this does not influence our evaluations. Our opinions are our own. Here is a list of our partners and here's how we make money.
A potential UPS workers strike was averted on July 25. UPS and the Teamsters union, which represents UPS workers, both announced they had reached a tentative 5-year contract.
"UPS has put $30 billion in new money on the table as a direct result of these negotiations," said Teamsters' General President Sean O'Brien in a July 25 press release. "We've changed the game, battling it out day and night to make sure our members won an agreement that pays strong wages, rewards their labor, and doesn't require a single concession. This contract sets a new standard in the labor movement and raises the bar for all workers."
Carol Tomé, UPS chief executive officer called the agreement a "win-win-win," in a press release. She said, "This agreement continues to reward UPS's full- and part-time employees with industry-leading pay and benefits while retaining the flexibility we need to stay competitive, serve our customers and keep our business strong."
Had a new contract not been reached before the current one expired after July 31, it could have had far-reaching implications for businesses and the economy. The new contract "raises wages for all workers, creates more full-time jobs, and includes dozens of workplace protections and improvements," according to the Teamsters' press release.
A strike would have slowed the movement of goods, which means consumers would have seen package delays, higher shipping costs and, potentially, higher prices for goods. Businesses might not have been hit quite as hard unless they rely on UPS — as many small businesses do.
Nerd out on investing news
A NerdWallet account is the smartest way to see the latest financial news and what it means for your wallet.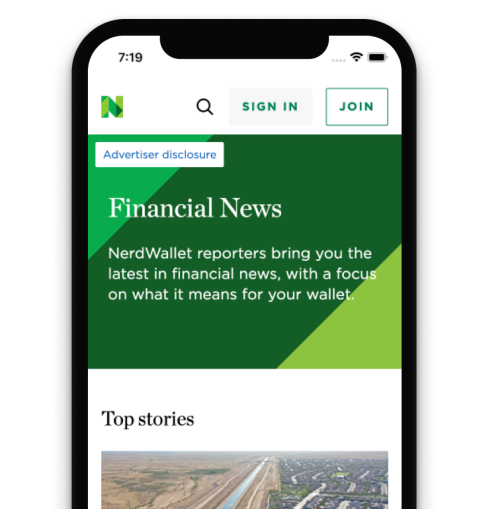 What did workers win in the new UPS contract?
According to the Teamsters' July 25 press release, the new contract includes:
Wage increases for new and existing full- and-part time UPS Teamster workers.

The creation of 7,500 new full-time UPS Teamster jobs and the hiring of 22,500 existing open positions.

New safety and health protections, including vehicle air conditioning and cargo ventilation. 

A full holiday on Martin Luther King Jr. Day for all UPS Teamsters. 

No more forced overtime on Teamster drivers' days off. 

Seasonal work will be contained to five weeks only from November to December.
The press release notes that the wage increases for full-time workers wage increases will keep UPS Teamsters as the highest paid delivery drivers in the nation with an average top rate of $49 per hour.
Ratification of the agreement is contingent on the UPS rank-and-file member voting. Teamsters will have multiple weeks to vote beginning Aug. 3 and ending Aug. 22.
How did UPS workers get so close to striking?
Negotiations between UPS and the Teamsters union, which represents UPS workers, were falling apart for much of July. A strike was anticipated as early as Aug. 1 and, had it happened, would have been one of the largest in U.S. history and would likely have thrown the U.S. delivery system into disarray.
About 340,000 UPS workers bargained for higher pay, the elimination of a two-tier wage system and more full-time jobs. Their demands also included improved safety and health-related working conditions as well as stronger protection against managerial harassment, according to a Teamsters news release. On June 16, 97% of UPS Teamsters voted to authorize a strike.
It's wasn't the first time UPS Teamsters have pushed for a better contract and working conditions. In 1997, about 185,000 UPS workers went on strike for 15 days, according to reporting at that time. The impact of that strike snarled delivery services and overwhelmed FedEx and the U.S. Postal Service (USPS). But workers won increased starting pay, more benefits and thousands of additional full-time positions.
The current contract that's set to sunset was originally ratified in October 2018 by the Teamsters. At the time, less than half of all union members voted on the contract. Among those who did vote, a majority rejected the contract, but the contract was adopted anyway because of a technicality.
UPS is second only to the USPS in market share: It holds about 24% of the shipping market, according to the Pitney Bowes Parcel Shipping Index, which tracks data on shipping carriers. Amazon is close behind UPS at 22% of the shipping market.
A new strike could have caused even more widespread disruptions than in 1997, as Bureau of Labor Statistics data shows e-commerce has skyrocketed in the quarter century since the previous strike. In 1996, reports at the time showed that UPS handled 3.1 billion packages worldwide for the year. In 2022, UPS handled more than 6.2 billion packages globally in the year, according to the company; that's 24 million packages on average per day.
Will there still be delays to packages?
A strike would have caused a logistical mess for suppliers and businesses that rely on UPS, as it did in 1997. UPS is one of the largest delivery companies in the country, and a work stoppage would have led to supply chain lags.
Since a UPS worker strike was averted, consumers shouldn't expect out-of-the-ordinary package delays. Consumers can still use UPS, USPS, FedEx or another carrier to ship packages.
It's worth noting that Amazon has eased back from using UPS in favor of using more of its own delivery service — Amazon Logistics — and its own drivers. But the online retail giant still relies on delivery service partners like UPS, which shipped more than a billion Amazon packages in 2022. And those partners are not all happy, either: As of June 24, drivers represented by the Teamsters union at one of Amazon's delivery service partners — Battle-Tested Strategies in California — went on strike.
Top photo by Joe Raedle/Getty Images News via Getty Images
Get started with budget planning
Check your current spending across categories to see where you can save