What Is the VantageScore 4.0 Credit Scoring Model?
VantageScore 4.0 is the latest credit score model from VantageScore. Its use of data could expand consumer access to credit scores.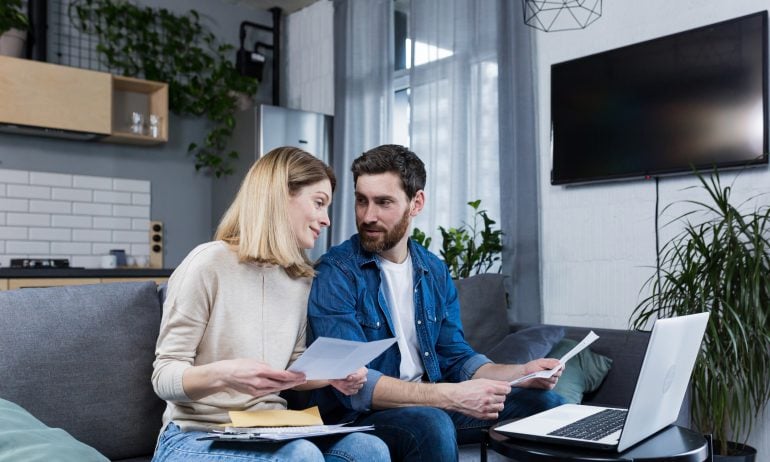 Many or all of the products featured here are from our partners who compensate us. This influences which products we write about and where and how the product appears on a page. However, this does not influence our evaluations. Our opinions are our own. Here is a list of our partners and here's how we make money.
Each of the three major credit bureaus, Equifax, Experian and TransUnion, issues credit report information that scoring models use to give you credit scores. The two main scoring models are FICO and VantageScore — and these models have several versions. Let's focus on one scoring system for now: VantageScore 4.0.
VantageScore 4.0 is the latest scoring model from the credit scoring company VantageScore Solutions. Here's how it works and what to know.
What is VantageScore 4.0?
VantageScore 4.0 is a credit scoring system that was developed by the three major credit bureaus and rolled out in 2017. Its main selling point is that it uses machine learning to help provide scores for consumers with minimal credit histories or thin credit files. Consumers without enough credit history to receive the most widely used FICO 8 credit score, for example, might qualify for a VantageScore 4.0 score.
Get score change notifications
See your free score anytime, get notified when it changes, and build it with personalized insights.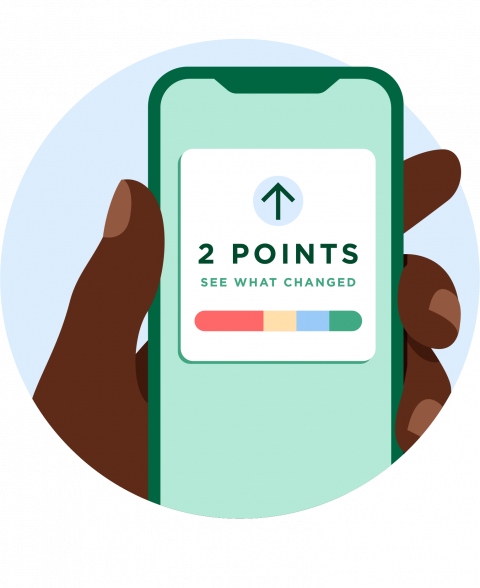 VantageScore 3.0 vs. VantageScore 4.0
VantageScore 4.0 and its precursor, VantageScore 3.0, are fundamentally similar. Scores for both range from 300 to 850 and are generated based on the data in your credit reports. But VantageScore 4.0 brings a few new tweaks and characteristics.
Newer 4.0 features give VantageScore the ability to score about 37 million more U.S. adults than other models, VantageScore says. This version uses "more granular data" compared with previous versions, such as public record information, collection and credit tradeline data, plus inquiries to create more accuracy in scoring.
VantageScore 4.0 also uses trended credit data, which factors in shifting credit behaviors over time as opposed to relying on behavior reported at a single point in time. These features are meant to make credit scoring more inclusive and help lenders more reliably assess borrower risk.
How VantageScore 3.0 and 4.0 scores are calculated
Scoring models measure various credit factors differently. That's why all scores aren't the same. Here's how VantageScore weighs standard credit behaviors for 3.0 and 4.0 scores:
The biggest difference in scoring between the versions is that VantageScore 4.0 puts more emphasis on new credit and less on account balances than 3.0. VantageScore 4.0 also considers consumers' available credit and the age and type of credit they have to be slightly less important while counting payment history slightly more.
Who uses VantageScore 4.0?
The three big credit bureaus use the 4.0 scoring model — but not exclusively. While VantageScore 4.0 is available to most lenders, they're often slow to adopt new models due to the time and costs involved. Most lenders use FICO scoring models, and for now, VantageScore 3.0 is still more widely used than 4.0. Usually, you won't know which model a lender will look at when you apply for credit.
VantageScore 4.0 is used in auto, credit card, banking, and personal and financial technology loan industries, the company says. Recently, the Federal Housing Finance Agency also approved the use of 4.0 by mortgage lenders.
What is the average VantageScore 4.0 score?
The average VantageScore 4.0 consumer credit score is 697 as of August 2022. This is considered a "prime" score, according to VantageScore's ranges. A prime score is one tier down from the best range. A 697 is considered a good credit score by NerdWallet's guidelines.
How to check your VantageScore
There's not yet a clear way to get your VantageScore 4.0 score. However, the company says your 4.0 and 3.0 scores should be similar, so checking your 3.0 score can give you a rough idea. Many issuers and personal finance services, including NerdWallet, provide a free VantageScore 3.0 credit score.