What Are Credit Tradelines?
Credit tradelines are the accounts on your credit reports. They have a big influence on your credit score.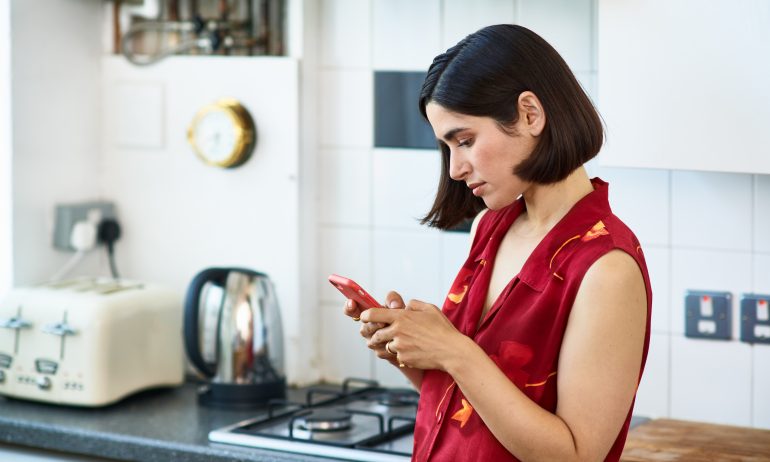 Many or all of the products featured here are from our partners who compensate us. This influences which products we write about and where and how the product appears on a page. However, this does not influence our evaluations. Our opinions are our own. Here is a list of our partners and here's how we make money.
Credit tradelines are accounts that appear on your credit reports, such as credit cards, auto loans and a mortgage. They typically include details like the date the account was opened, current payment status and whether you've paid on time or been delinquent.
In addition to making up a large part of your credit reports, those tradelines provide much of the data used to create your credit score. Credit scores are designed to indicate how likely you are to repay loans and pay your bills, and lenders use them to decide whether to offer you credit and at what interest rate.
"If you borrow money and the lender reports that account to the credit bureaus, that makes" a tradeline, explains Michelle Lambright Black, credit expert and founder of CreditWriter.com. "Those individual data points can have an impact on your credit score."
Why check your tradelines?
It's wise to check your credit reports periodically, which you can do for free by using AnnualCreditReport.com. It's worth spending the time to read your reports for accuracy because mistakes could lower your credit score. You could also discover signs of identity theft, giving you the chance to take action to stop the damage.
If you see errors on the credit tradelines reported, then you can dispute them to ask they be fixed. The Federal Trade Commission offers sample dispute letters to help you get started. You can ask for a tradeline to be removed, for instance, if it's not an account you opened. You can also correct inaccurate information included in the tradelines, such as a payment marked delinquent when you actually paid on time.
Get score change notifications
See your free score anytime, get notified when it changes, and build it with personalized insights.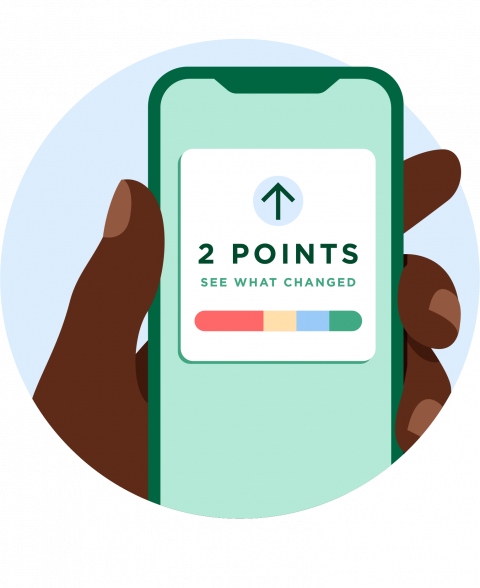 Having too few tradelines in your credit history can make you "unscorable" or mean you have a "thin credit file." Either of those can get in the way of having a good credit score. Having more than three tradelines lifts you out of thin-file territory.
One way of adding tradelines to your account to help improve your credit is to ask a family member, such as a parent or a spouse, to add your name as an authorized user to one of their credit card accounts. "If they have a credit card in good standing, it's 100% OK to ask your loved one to add you as an authorized user," Black says.
In fact, Black adds that it's one of the best ways for parents to help kids build their credit scores. The account holder doesn't have to physically share the card or give the authorized user spending privileges in order for them to receive this benefit.
Some credit bureaus also offer ways to add additional tradelines to your account to help build your credit score. Experian Boost, for example, lets your streaming, phone and utility payments count toward your Experian credit score, but you have to share your personal data, including bank account transactions, to participate. Another way to add utility data is via eCredable Lift. It requires logon information for utility accounts and can go back up to 24 months.
Rent reporting services let consumers add their rent as a tradeline to their credit reports. Some services require the landlord to offer them, but others let consumers sign up directly. But not all of the services report rent to all three major credit bureaus, and not all credit scoring models consider rent tradelines when calculating scores.
"They are ways to add tradelines," says credit expert John Ulzheimer about services like rent reporting and Boost. Other than those methods, "you can't force your credit issuer to report them."
The risks of buying tradelines
Some companies offer a service called "credit piggybacking," where you pay a stranger to essentially rent their tradeline to you, so it's listed on your account and, at least in theory, lifts your score.
Many financial experts caution against that strategy: "It's deceptive. You are tricking the reporting agencies," says Jim Droske, president of Illinois Credit Services, a company that helps consumers with their credit.
"The whole concept is fraudulent in the sense that you're trying to game the system," says Richard Bolger, a bankruptcy attorney based in Fairfax, Virginia. "It doesn't seem to be a very honest appraisal of the creditworthiness of the person trying to inflate their credit."
Instead, Droske recommends focusing on more traditional ways of building your credit score: Pay your bills on time, keep spending below 30% of the limit on each credit card, and keep older accounts open and in good standing.
Black adds that with credit piggybacking services, you can also get ripped off; you could pay the fee, then you might not see the tradeline added to your account. Similarly, selling tradelines comes with the risk of your account getting canceled if the issuer takes note of what is happening.