You Can Get Free Weekly Credit Reports — Here's How to Use Them
Keeping a close eye on your reports helps you avoid unnecessary damage to your credit scores.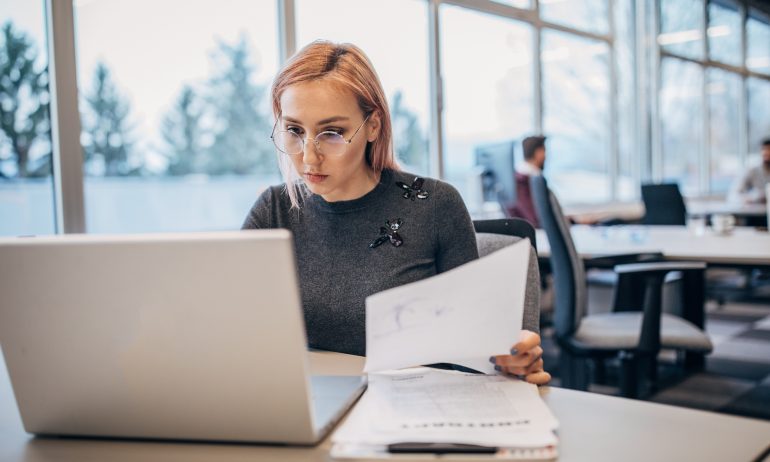 Many or all of the products featured here are from our partners who compensate us. This influences which products we write about and where and how the product appears on a page. However, this does not influence our evaluations. Our opinions are our own. Here is a list of our partners and here's how we make money.
The three major credit-reporting agencies announced that free weekly credit reports for consumers have been permanently extended.
Weekly access began during the coronavirus pandemic and is in contrast to the basic once-a-year access previously granted by Experian, Equifax and TransUnion.
What you get — and some tips
The freebies aren't credit scores, but rather credit reports. Your credit reports contain the data that scoring companies FICO and VantageScore use to come up with credit scores. Reports show the building blocks that go into your scores, which provides more insight than simply seeing a number.
To get your reports, go to AnnualCreditReport.com and click on the "request your free credit reports" button. You'll then be prompted to fill out a form with your full name, address, Social Security number and birthdate.
You can also request your reports by mail, using a form available on the site; click on "All about credit reports" and "Getting your credit reports." Or call 877-322-8228.
Be prepared to answer questions about your finances to verify your identity. You might want to have records handy, such as bank and credit card statements.

Know that each credit bureau's interface and report will look different from the others.

Be prepared for an upsell. The three bureaus will offer access to your credit scores, usually via a paid subscription. But you can get your credit scores for free from many personal finance websites and some banks and credit card issuers.

Be aware that printing your full credit report will use a lot of paper. Look for an option to download and save it as a PDF.

For the next report, click "Get your next report or finish."
How to use your credit reports
Read through your reports, looking for potential trouble spots. Be aware that some accounts may not show up on all three reports; it depends on how creditors report data.
Signs of fraud or identity theft: Errors that suggest identity theft include addresses where you've never lived or accounts you've never opened.
Errors that may lower your score: Potentially score-lowering errors would be along the lines of an account being reported late when it wasn't or an incorrectly reported account balance. Others might not affect your score, such as a misspelling.
Credit expert John Ulzheimer applauded the change to weekly access in 2020: "This move by the credit bureaus is a great idea because we really should be checking our credit reports once every statement cycle, which is basically once a month."
Ulzheimer, who has worked at credit scoring company FICO and credit bureau Equifax, says he goes after errors on his credit reports regardless of size. "All errors are worth disputing," he says. "Some are cosmetic so they won't result in a better score, but I like the idea of having fully accurate credit reports even if it means correcting an address or the spelling of a former name."
The weekly reports mean you can catch a mistake almost as soon as it's made and dispute it so that your credit report gets corrected. Credit bureaus typically have 30 days to investigate.
If you spot an error in how an account is reported, file a dispute with each bureau that shows it.
If you see signs of identity theft, report it at IdentityTheft.gov and consider placing a freeze or fraud alert on your credit.