Government Shutdown Averted: Two New Deadlines Await in 2024
A continuing resolution passed by Congress on Nov. 14 extends the shutdown deadline into early 2024.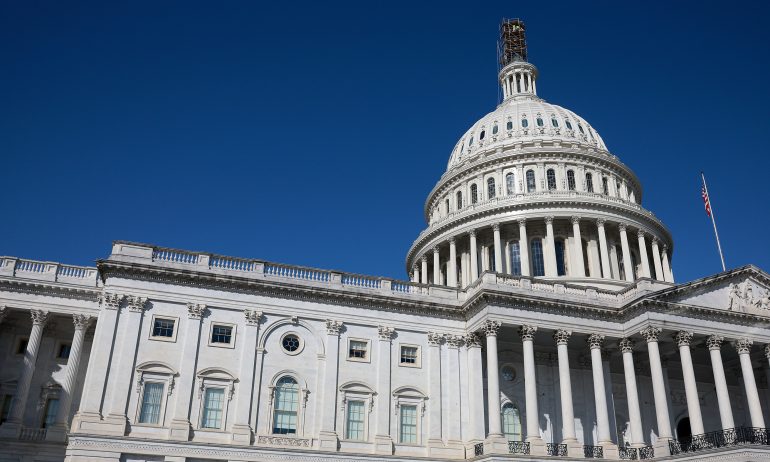 Many or all of the products featured here are from our partners who compensate us. This influences which products we write about and where and how the product appears on a page. However, this does not influence our evaluations. Our opinions are our own. Here is a list of our partners and here's how we make money.
A government shutdown has once again been temporarily averted. Tuesday night the House passed a continuing resolution to extend government funding into early 2024. The measure passed the Senate on Wednesday. It is expected to be signed by President Joe Biden.
In a novel twist, the new continuing resolution sets up two new deadlines that are split depending on the department that requires funding: Jan. 19 and Feb. 2.
The bill keeps funding at 2023 levels without making deep cuts to spending that Democrats in both chambers were vocally against and that the House Freedom Caucus were adamantly for.
It's the second continuing resolution since fiscal year 2024 began. Back in September, it looked like the government was about to shut down as of Oct. 1. But an eleventh hour stopgap deal struck by House Republicans — with crucial support from House Democrats — pushed that deadline to midnight on Nov. 18. In the wake of that vote, then-House Speaker Kevin McCarthy was ousted by his own party. On Oct. 25, after weeks of failed efforts to fill the seat, Rep. Mike Johnson of Louisiana was finally elected.
Johnson presented this two-step continuing resolution on Nov. 11. That day Johnson posted on X, formerly Twitter, that this approach "will stop the absurd holiday-season omnibus tradition of massive, loaded up spending bills introduced right before the Christmas recess."
Following the unveiling of the proposal, the White House responded with this statement: "This proposal is just a recipe for more Republican chaos and more shutdowns — full stop."
Unlike the previous funding extension, today's action sets up two new deadlines for Congress to act. The two dates are split this way:
Jan. 19 for military and veterans programs and the departments of transportation, housing and urban development, agriculture, as well as energy and water.

Feb. 2 for multiple other departments including the state, justice, defense, commerce, labor, as well as Health and Human Services. 
A shutdown is different than default, the scenario the U.S. narrowly averted just months ago.
Here's why a shutdown might happen and what's at stake.
Possible government shutdown: How we got here
Federal agencies are legally required to have approved appropriations from Congress in order to spend money. 

Congress has 12 appropriation bills to approve in order to fund 12 major federal agencies before the 2024 fiscal year begins on Oct. 1.

The debt ceiling deal — known as the  Fiscal Responsibility Act — signed in June included a discretionary spending cap of $1.59 trillion for two years. While the Senate has passed appropriation bills in line with the agreement, House Republicans want the spending level down to the 2022 budget, and are also including provisions on social issues such as abortion that are not likely to pass the Democrat-led Senate. (There's more information on the debt ceiling deal below.) 

The White House is also asking for $44 billion in additional emergency funding for things like aid to Ukraine, the Federal Emergency Management Agency (FEMA) and border security.

Congress is divided and the funding bills are likely to be, as well. When each chamber passes different bills, the two must compromise in a conference committee before a spending bill can be sent to the president to sign. 

If the appropriations are not passed before the new funding dates, it's still possible to pass another stopgap.

It's somewhat surprising for a continuing resolution to remain in effect in early 2024. That's because the Fiscal Responsibility Act includes a provision that says if a continuing resolution is in effect come Jan. 1, then the spending limit revises on its own, according to the Brookings Institution. That automatic revision includes a significant cut to defense, which would be at direct odds with House Republicans' moves this year to increase defense spending.
Nerd out on investing news
A NerdWallet account is the smartest way to see the latest financial news and what it means for your wallet.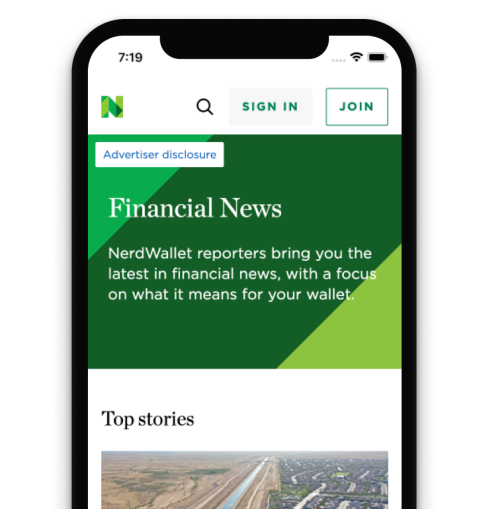 What is a government shutdown?
When the government shuts down, many federal agencies must suspend all non-essential services. Each federal agency must develop its own contingency plan for shutdowns, which includes employee furloughs and service reductions.
When will the government shut down?
The government is expected to shut down in early 2024 unless Congress acts to prevent that from happening.
Who is affected by a government shutdown?
Non-essential services that would be suspended likely include national parks, the Internal Revenue Service's customer service and Federal Student Aid assistance (although you can still apply for aid — and those student loan bills are still due beginning in October).
Any programs that receive mandatory funding will continue operations. That includes essential services, such as air traffic control, law enforcement, power grid maintenance, in-hospital medical care and border protection, according to the Center for a Responsible Federal Budget.
Other mandatory spending that doesn't require annual appropriations will continue, but service may be reduced including:
Food and environmental inspections through the Food and Drug Administration and the Environmental Protection Agency would likely be halted or reduced.

The Centers for Disease Control and Prevention as well as the National Institutes of Health could also see reduced operations — not ideal during a covid surge. 
When was the last government shutdown?
There have been 21 government shutdowns since 1976. The most recent government shutdown was also the longest yet, beginning on Dec. 22, 2018 and lasting until Jan. 25, 2019 — a total of 34 full days. However, most past shutdowns lasted less than a week.
Government shutdowns are costly in more ways than one: The 2018 to 2019 partial shutdown cost $18 billion in federal discretionary spending and reduced Gross Domestic Product (GDP) by $11 billion, according to the Congressional Budget Office.
When Congress passes some but not all of the required appropriations, the result is a partial shutdown.
Note: When this article was initially published on May 1, it focused on the debt ceiling standoff occurring then. It has been updated regularly since.
Photo by Chip Somodevilla/Getty Images via Getty Images
Get started with budget planning
Check your current spending across categories to see where you can save