Rent-to-Own Furniture and Appliances: How to Break the Habit
To break the rent-to-own habit, make savings automatic and look for low-fee bank accounts.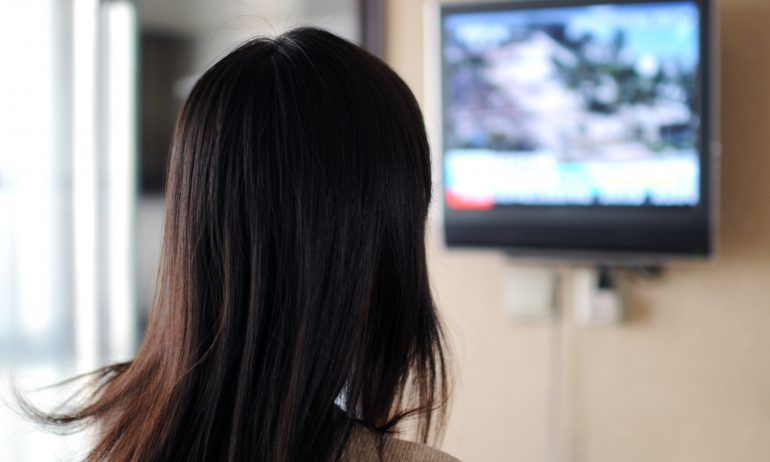 Many or all of the products featured here are from our partners who compensate us. This influences which products we write about and where and how the product appears on a page. However, this does not influence our evaluations. Our opinions are our own. Here is a list of our partners and here's how we make money.
People who use rent-to-own stores often end up paying twice the retail price — or more — for anything they buy.
So why do millions of people rent-to-own?
Rent-to-own is 'a costly way to buy'
Researchers say people who patronize rent-to-own outlets aren't being stupid, necessarily. Instead, they're falling prey to the kinds of irrational thinking that plague most humans along with the limited options facing low-income people with bad, nonexistent or maxed-out credit.
"If you talk to rent-to-own customers, you'll find out that nobody thinks this is cheap," says Jim Hawkins, a professor at the University of Houston Law Center who has researched the industry. "Everybody knows this is a costly way to buy."
The primary appeal of rent-to-own is that it provides immediate access to household goods without having to save or make a long-term commitment — two things that are especially difficult for low-earning families who are less likely to have predictable incomes than wealthier families.
Financial uncertainty can trigger rent-to-own purchases
Customers can get brand-name furniture, appliances or electronics (market leader Rent-A-Center's motto is "Get the Good Stuff Today") with no credit checks or down payments and relatively low monthly or weekly payments.
Rent-to-own companies typically offer free delivery, setup and service if items need repairs, a huge plus, because many families don't have savings to pay for unexpected expenses. (The Federal Reserve says 44% of U.S. adults couldn't come up with $400 in an emergency.)
If customers can't make the payments, the items can be returned without triggering collections activity or damage to credit reports. Because low-income families often lack savings cushions to deal with financial shocks, they're willing to pay a hefty premium for the flexibility of "a completely escapable contract," researchers at Carnegie Mellon University found.
"An external observer might note that they are paying a huge price for those features, and they are," says researcher Brian Zikmund-Fisher, who is now a professor at the University of Michigan. "But it's difficult for someone looking at these contracts from a place of financial stability and wealth to truly understand the experience of financial uncertainty that many people live with."
Rent-to-own as a financial management tool
Zikmund-Fisher and his colleague Andrew Parker found many customers who struggled to save money instead employed rent-to-own contracts as a financial management tool. Low-income people often fear any money they save will disappear into other spending when their incomes drop, or get eaten up by bank fees, or disqualify them from some public benefits, while payments required by a rent-to-own contract allow them to purchase goods they couldn't otherwise get.
"They used [rent-to-own contracts] as a self-control mechanism: It forced them to put money towards durable goods on literally a weekly basis," Zikmund-Fisher says.
That still doesn't make renting-to-own a good idea. Buying stuff you really can't afford rarely is.
How to break the rent-to-own habit
The difference is that higher-income people and those with better credit can put their purchases on plastic at much lower effective interest rates. Someone who charges a $450 television on a card with a 20% interest rate will pay $89.49 interest over 22 months, if she makes minimum payments. To buy the same TV, a rent-to-own customer might make 52 weekly payments of $20 and spend $1,040 — $590 more than the cash price.
Although customers may understand the cost is high, many don't understand exactly how high or appreciate how rent-to-own — like payday loans, auto title loans and other products that target low-income consumers — can erode their financial well-being, says economist Signe-Mary McKernan, an expert on wealth-building and poverty for the Urban Institute, an economic and social policy think tank.
McKernan thinks the solution lies not in regulating these businesses out of existence, but helping low-income families get in the habit of saving despite the obstacles. She encourages people to:
Look for low-fee bank accounts.

And learn about asset limits for benefit programs like food assistance, since those may be higher than people think.
"The idea is to make it easier to create savings so they need these products less," McKernan says.