Cómo eliminar las deudas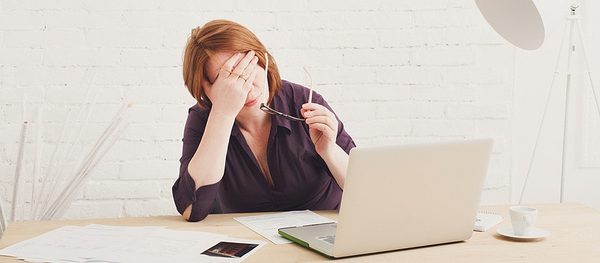 Many or all of the products featured here are from our partners who compensate us. This may influence which products we write about and where and how the product appears on a page. However, this does not influence our evaluations. Our opinions are our own. Here is a list of our partners and here's how we make money.
La gran mayoría de los norteamericanos debe dinero. Esto no es necesariamente malo si la deuda es un instrumento para lograr fines específicos. Pero si usted pierde el control, esto lo puede dejar en un aprieto.
Su deuda es un problema si usted no puede pagar razonablemente sus gastos, ahorrar algo para el futuro y a la vez, seguir pagando la deuda.
Uno sabe si ha llegado la hora de tomar medidas, cuando:
Pierde el sueño debido a sus deudas o siempre está pensando en eso.

Tiene altercados con su esposo/a o pareja por sus gastos.

Usa una forma de crédito para pagar otra.

Los cobradores lo llaman o hasta lo intimidan.

Los pagos de sus deudas  —facturas médicas, cuentas de tarjetas de crédito, préstamos— son iguales que la mitad o más de sus ingresos.
Una opción es esperar hasta verse obligado a tomar una decisión en pánico, que tenga consecuencias por décadas. O puede empezar a recuperarse en sus propias condiciones.
El primer paso para pagar una deuda es dejar de gastar el dinero que no tiene. Esto quiere decir: no sacar tarjetas de crédito nuevas —ni hacer ningún gasto nuevo en cuentas que ya tiene.
Si usted depende de tarjetas de crédito o cualquier otro préstamo para pagar sus cuentas, debe visitar una agencia de asesoramiento crediticio o un abogado especializado en bancarrota. Ninguna estrategia para pagar una deuda resulta, si usted no tiene los ingresos para hacerla.
Primero, ahorre algo, aunque sea un poco, antes de hacer sus pagos cada mes.
La primera cantidad de efectivo que usted disponga necesita ser para un fondo de emergencia. Es suficiente con tener $500 en el banco para cubrir reparaciones de autos o un copago médico.
Si no ha guardado dinero para gastos imprevistos, cada cosa inesperada se convierte en una emergencia y es aquí cuando una tarjeta de crédito u otra deuda es la única opción. Así es cómo mucha gente se siente agobiada en primer lugar.
¿Es suficiente la suma de $500?  Sí lo es, si esta cantidad le da suficiente margen para que la estrategia del pago de su deuda le dé resultados. Y también, dormirá mejor sabiendo que tiene algo —sea lo que sea— guardado en el banco.
3. Tome control de lo que debe
Evalúe honestamente su situación y formule un plan antes de mandarle un dólar extra a un acreedor.
Haga una lista de sus gastos mensuales.  Saque (o imprima) cada estado de cuenta. Mantenga un récord del total de ambas cantidades, la cantidad que debe y el pago mínimo mensual.
Si tiene cuentas de cobro de dinero o sentencias en contra suya, inapúntelas también, aunque no esté pagándolas.
Luego, obtenga la copia anual gratis de sus informes de crédito y compare la información que le dan con la que ya usted recopiló. Puede encontrar deudas que olvidó o ver deudas que realmente no debe. Se cometen y se hacen errores, y la última cosa que quiere es pagar más de lo que actualmente debe, o pagar una factura que no es suya para comenzar.
Reclame cualquier error que encuentre en sus informes de crédito. Usted mismo puede reclamar gratuitamente la anulación de errores; hay pocos beneficios en contratar una compañía externa para que se lo haga.
4. Fije las prioridades de su deuda
Separe sus deudas en diferentes pilas:
Deuda de consumo (esta incluye deuda de tarjeta de crédito, facturas médicas, préstamos del día de pago y préstamos personales)

Préstamos para compra de autos
Su prioridad debe ser pagar las deudas de consumo. Entonces es cuando puede considerar saldar sus cuentas de cobro. (Pagar cobros no ayuda su puntaje de crédito, y el dinero típicamente no va al acreedor original, sino a la compañía que compró la deuda por unos cuantos centavos de cada dólar.)
Los préstamos estudiantiles, préstamos para comprar autos e hipotecas deberán ser los últimos en su lista de deudas, porque las tasas de intereses son típicamente razonables y a menudo, fijas.
¿Cómo podría bajar sus gastos? ¿Cuáles objetos innecesarios de su propiedad puede vender? ¿Puede buscar un segundo trabajo?
¿Hay maneras de reducir sus pagos sin arriesgar su crédito?
Si tiene facturas médicas, pregúntele a su médico si usted califica para algún programa de caridad pública o programas de asistencia financiera que le pueda reducir la suma total. Si la factura médica ya está en manos de un coleccionista, pídale a su médicos  que la recupere y trate de conseguir un plan de pago directamente con él.

Considere consolidar o refinanciar su préstamo estudiantil para bajar los pagos mensuales y liberar más dinero para pagar su deuda de consumo.

Compare opciones para consolidar sus deudas de tarjetas de crédito a unas tasas más bajas.
Ahora, determine cuanto tiempo le tomará pagar su deuda de consumo dados sus recursos y lo que debe. Una calculadora diseñada para ayudarle a determinar la consolidación de su deuda, le puede ayudar.
6. Luchar o huir: Decida si puede tener éxito.
Ahora viene la parte más difícil: decidir si puede salir del embrollo.
Eso es, ¿puede abordar el problema con un plan de presupuesto básico y un poco de trámites financieros, o necesitará hacer algo más drástico?
Asegúrese de incluir el ahorro en sus planes. Puede pensar que cada dólar que le sobra tiene que ser para pagar la deuda pero, si no guarda para su retiro, le costará más a la larga en la pérdida de aportes compensatorios de un plan de ahorros 401(k), reducciones de impuestos y de interés compuesto anual. Si en su trabajo tiene un plan con aportaciones paralelas de una empresa, contribuir suficiente para obtener la aportación completa es fácil. Aunque no obtenga la aportación paralela, deberá ahorrar algo para el futuro —como un 5% de sus ingresos— en una cuenta 401(k) o IRA.
¿No puede pagar sus cuentas, guardar algo para su retiro y todavía consolidar su deuda? Pues, busque opciones de reducción de deuda, como la bancarrota o administración de deudas, si una de los siguientes es cierto:
No puede pagar su deuda no asegurada (tarjetas de crédito, facturas médicas, préstamos personales) en cinco años aun con pasos drásticos para reducir gastos.

El total de su deuda no asegurada es igual a la mitad o más de su ingreso bruto.
Los programas de alivio de deudas pueden reducirle la tasa de interés, reducir el total de lo que debe, perdonar pagos atrasados o cancelar la deuda totalmente. No todo el mundo califica, y se puede también perder acceso a crédito nuevo, ya sea por los términos del programa o porque su puntaje de crédito sufre un tremendo impacto.
Por otro lado, si usted puede debidamente pagar sus deudas, no solamente conservará su crédito pero estará en mejor posición financiera y sicológica, y llevará una vida con mucho menos estrés sobre el dinero.
7. Ponga su plan en acción
Empiece por el pago de sus deudas de consumo (deuda de tarjeta de crédito, facturas médicas, préstamos de día de pago y préstamos personales).
Puede salirse más rápidamente de deudas pagando primero las que tienen la tasa de interés más alta.  Pero, si necesita un impulso sicológico para empezar, pague primero el balance más bajo. Ya pagada una deuda, dirija su dinero a la próxima deuda. Continúe así hasta que todas las deudas de consumo desaparezcan.
Pero el pago de deudas pendientes es solamente una parte de esta tarea. No puede terminar en el mismo sitio otra vez. Eso quiere decir, mantenga un presupuesto actual —uno que cubra sus cuentas actuales, pague deudas pendientes y ahorre algo para su retiro.
8. El próximo paso: Haga un plan para un futuro sin deudas
Una vez su deuda de consumo sea historia, podrá abordar mejor su pasado y su futuro.
Su futuro: Aumente aportes a su plan de retiro (por lo menos un 15%) y también aumente su fondo para emergencias hasta por lo menos, el valor de tres meses de gastos. Es importante hacer esto antes de enfrentarse con una deuda estudiantil, hipoteca o deuda de un auto. El dinero que envía a esos prestamistas no libera necesariamente crédito o efectivo que pueda usar en una emergencia. Si pierde su empleo, va a desear no haber pagado ese dinero extra para bajar el principal de su hipoteca.
Su pasado: Si tiene cobros que quiera saldar, investigue esa delicada área y ahorre una suma total, igual o aproximadamente la mitad de lo que debe. A lo mejor puede llegar a un acuerdo por menos dinero.
Ahora, aborde su próxima deuda.
Puede que quiera priorizar y pagar algún préstamo estudiantil privado, especialmente esos con tasas variables de interés. En caso de que tenga un tropiezo económico, estos préstamos tienen menos protección para el consumidor que los préstamos federales.
No necesita apurarse para pagar un préstamo estudiantil federal o una hipoteca, porque estas típicamente tienen tasas de interés más bajas y a menudo son deducibles de impuestos. Por cierto, las tasas de las hipotecas son típicamente tan bajas que usted debe pagar cualquier otra deuda antes de considerar más pagos del préstamo de su casa.
Get more smart money moves – straight to your inbox
Sign up and we'll send you Nerdy articles about the money topics that matter most to you along with other ways to help you get more from your money.