Lo que cuesta comprar una casa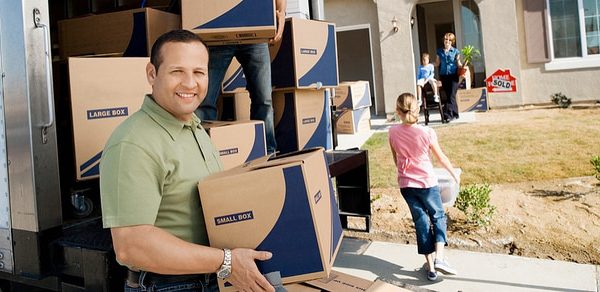 Many or all of the products featured here are from our partners who compensate us. This may influence which products we write about and where and how the product appears on a page. However, this does not influence our evaluations. Our opinions are our own. Here is a list of our partners and here's how we make money.
Sería ideal si las casas en venta vinieran con etiquetas que mostraran un desglose que el comprador pudiera comparar todos los costos de ser propietario. Calculemos estos costos, desde el momento que se muda hasta los gastos mensuales durante la vida de la hipoteca.
Primero asegúrese si es el momento adecuado
Si usted ha decidido que quiere ser propietario de una casa, necesitará convencer al prestamista también. Eso quiere decir que su historial crediticio debe estar en buena forma, que usted no está luchando con una montaña de deudas y que tiene una cantidad de dinero suficiente para enfrentarse a los gastos.
Los prestamistas examinan una variedad de factores para determinar si usted es un riesgo apropiado para comprar una casa con un préstamo de seis cifras. Lo que usted debe y lo que gana (los prestamistas llaman a esto su "relación deuda-ingreso") juega un papel importante en el proceso de aprobación del préstamo. También lo es el pago inicial, si piensa poner la cantidad estándar de un 20% del costo de la casa o una cifra menor.
Pero aparte de estos gastos iniciales, usted debe también tomar en cuenta los costos que incurrirá después de comprar la casa cuando considera si esté listo.
Pago inicial: El pago inicial es usualmente el obstáculo más grande que deberá superar cuando quiera comprar una casa. Usted puede calcular un 20% del precio de costo como un buen punto de partida; sin embargo puede haber otras opciones. Algunos prestamistas ofrecen préstamos garantizados por la Administración de Vivienda Federal (FHA, por sus siglas en inglés) con pagos iniciales tan bajos como un 3.5% del precio de venta, pero va a necesitar agregarle el costo de un seguro privado de hipoteca a sus pagos mensuales. Este seguro protege al prestamista si el comprador no puede pagar la hipoteca y termina en incumplimiento de pagos.
Costos de cierre: Cuando todas las cláusulas del contrato estén terminadas, llega el momento de firmar una buena cantidad de documentos. Habrá cargos de la tasación de la propiedad, del costo de originación del préstamo, de la póliza de seguro de título de la propiedad, impuestos sobre la propiedad y otros gastos, que generalmente suman cerca de un 3% del precio de compra de la casa. Aquí es donde verdaderamente se debe poner atención al leer la letra chica, como también preguntar y estar bien seguro de lo que está firmando.
Para entonces, usted habrá recibido de antemano, un estimación de buena fe de estos costos de cierre —y habrá tenido tiempo para negociar y comparar costos más bajos— para que no reciba sorpresas. El estimado de buena fe le permite hacer una comparación equitativa de lo que pagaría en realidad, porque cualquier variación en los costos puede resultar en tasas de interés confusas.
Gastos durante la vida de la hipoteca
La hipoteca: Desafortunadamente, y de acuerdo con la Agencia de Protección Financiera del Consumidor, casi la mitad de posibles compradores no comparan precios para buscar una hipoteca. Con el tiempo, esto puede costar una buena cantidad de dinero.
En realidad, la agencia dice que si compara tasas de aunque sea tres prestamistas, les sería mucho más fácil encontrar una tasa más baja a los compradores de casas. Digamos que usted esté por comprar una casa de $300,000 con un pago inicial de un 20%. Si puede reducir su tasa de interés por medio punto del porcentaje, esto significa ahorrarse $56 mensuales en una hipoteca de $200,000, fija a 30 años, por ahorros totales de más de $20,000.
No deje que los pagos mensuales le sorprendan: Los calculadores de hipotecas en línea pueden a veces ser engañosos. El pagaré mensual de su hipoteca contiene los pagos del principal y del interés, pero a veces mucho más que eso. Muchas veces incluye una cuenta de reserva para separar una porción del pago mensual para cubrir los impuestos sobre la propiedad, el seguro y otros cargos anuales. Estos cargos pueden sumarle cientos de dólares a su pagaré, todo depende del tamaño de su préstamo.
Los vendedores usualmente declaran los impuestos sobre la propiedad en la información del listado de la casa, o usted puede obtenerla del evaluador local de impuestos sobre la propiedad.
Gastos después de mudarse: Una vez haya comprado su casa, puede pensar que ya no va a tener más gastos. Y la mayor parte ya ha pasado. Pero hay que pagar también servicios públicos, quizás cargos de asociación de dueños de casas, mantenimiento –como cuidado del patio y limpieza de nieve— y uno que otro debacle de plomería. Usted puede agregar algunos de estos gastos recurrentes a su presupuesto, pero no tanto el gasto de las sorpresas.
¿Usted sabe de esa reserva para emergencias que los consejeros financieros sugieren que tengamos? Pues, usted debe aumentarlo un poco más y reservarlo para los "imprevistos". Esto es para esos gastos grandes o pequeños que el seguro no cubre, como un escape en el calentador de agua a medianoche.
Algo de dinero guardado para gastos imprevistos de la casa le ayudará a evitar sacar sus últimos ahorros para emergencias –o incurrir en una deuda de tarjeta de crédito. Considere un ahorro de $500 a $1,000 en su reserva para cuando se presenten reparaciones en la casa.
Una buena ayuda es usar una hoja de comparación de hipotecas para ayudarlo a cuadrar los números. El formulario le parecerá un poco abrumador al principio, pero si va paso por paso, esto le revelará el costo real de convertirse en propietario de una casa. Los vendedores no podrán pegarle un cartel enorme de "Cómprela ahora" en frente de la casa que le gusta, pero si considera todos los gastos iniciales y continuos, usted hará una elección inteligente al comprar su nuevo hogar.
Get more smart money moves – straight to your inbox
Sign up and we'll send you Nerdy articles about the money topics that matter most to you along with other ways to help you get more from your money.