Millions Will Be Dropped From Medicaid in Wake of COVID Provision
Early results show many are being cut for "procedural" reasons other than eligibility. Here's how to help ensure continued enrollment.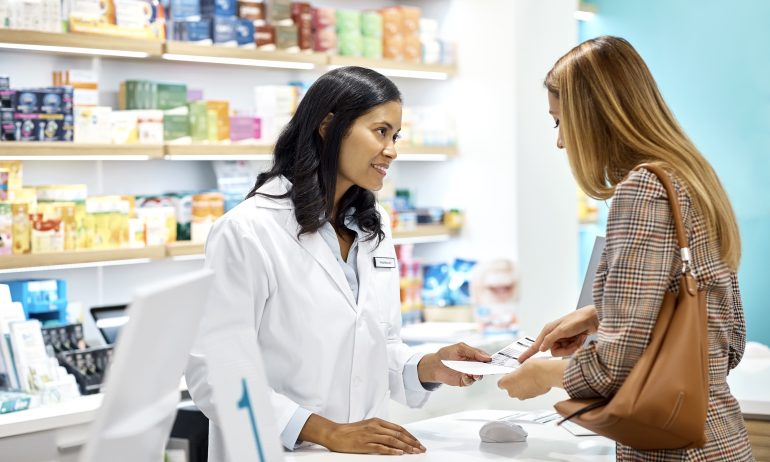 Many or all of the products featured here are from our partners who compensate us. This influences which products we write about and where and how the product appears on a page. However, this does not influence our evaluations. Our opinions are our own. Here is a list of our partners and here's how we make money.
State agencies nationwide have begun a year-long process of reevaluating the financial eligibility of everyone enrolled in Medicaid, the joint state and federal health insurance program for people with low incomes or disabilities.
This may sound like just another yawn-inducing exercise in government paper-shuffling, but the results will likely come as a shock to millions of adults and children whose access to health care could be severely curtailed. Some are being cut from Medicaid because they are no longer eligible, but early results show many are being dropped for procedural reasons, like failing to fill in forms.
A study released this week by health policy nonprofit KFF found a high degree of confusion about the situation on the part of Medicaid enrollees, with 65% saying they were unsure if they could be removed from the program if they are no longer eligible or do not complete renewal forms.
Medicaid recipients have had a three-year break from taking an active part in renewals; if you're currently enrolled, there are ways to safeguard your status.
While most Medicaid recipients will see their coverage continue, from 8 million to 24 million people will be dropped from the program in the coming months, according to estimates from KFF.
Ending the 'continuous enrollment provision'
Early in the COVID-19 pandemic, the federal government rolled out a "continuous enrollment provision," in which states were given additional funding in exchange for guaranteeing that most beneficiaries' coverage would continue regardless of changes in their income or other circumstances. The program, part of the Families First Coronavirus Response Act, went into effect in March 2020.
That program ended on March 31, 2023, and in April, the 50 states began a 12-month push to reevaluate the financial eligibility of each of the nation's nearly 95 million current Medicaid recipients. The catch is that millions of people with Medicaid have seen their eligibility change, primarily due to changes in income.
Each state — to maintain its full share of federal matching funds — must follow rules for this "unwinding" of pandemic-era expanded Medicaid, rules meant to ensure that states work to reevaluate recipients fairly.
'Procedural terminations'
But there are early signs that, in addition to dropping those who have become ineligible, many enrollees are being dropped for reasons other than their eligibility in what are termed "procedural terminations."
"We're already seeing some startling situations," says Allexa Gardner, senior research associate at Georgetown University's Center for Children and Families.
Gardner points to data from the Arkansas Department of Human Services showing that in April, 72,802 residents were dropped from the state's Medicaid program, including more than 28,000 children and infants. Over 44,000 recipients were disenrolled because they "failed to return a renewal form"; only 5,414 Arkansans were dropped because their household income exceeded the limit.
Similarly, about 205,000 people in Florida were disqualified in the early weeks of the review because they failed to respond to requests for information, out of about 461,000 reviewed, according to a state report cited by the Orlando Sentinel. More than 80% of initial terminations were for procedural rather than eligibility reasons, according to the report.
"It's of great concern that parents may not understand that even if they are no longer eligible for Medicaid, their child probably is still eligible for either Medicaid or CHIP," Gardner says. "Most children will be eligible and many will be transferred to CHIP."
CHIP — Children's Health Insurance Program — provides coverage for children in families that earn too much to qualify for Medicaid but not enough to afford private insurance. Like Medicaid, CHIP is administered by states under federal requirements and state/federal funding.
A mammoth task for states
State Medicaid programs face a mammoth task in reevaluating the eligibility of every person they insure. "This will be historically unprecedented volume," says Kate McEvoy, executive director of the National Association of Medicaid Directors. Although many states have done work in advance for the task, the KFF criteria indicate only seven have the capacity to actually take it on.
States are taking diverse approaches to transitioning millions of people off Medicaid. "Some states are prioritizing maintaining coverage by implementing the unwinding more slowly and taking steps to make it easier for people to renew coverage, while others are emphasizing a quicker end to continuous enrollment that reduces budgetary costs," said a report from KFF.
How to ensure continued coverage
What can Medicaid recipients do to ensure continuing coverage — or failing that, to secure other health insurance and avoid a coverage gap? Here are six critical steps.
1. Make sure your Medicaid program has your contact information
The Medicaid program should have your up-to-date details including home address, mailing address if different, phone number, and email address. "Medicaid needs to be able to get in touch with you if they need more data" to determine your current eligibility, McEvoy says.
2. Respond immediately to requests from Medicaid
Whether the program asks you to fill out a coverage renewal form or provide more information needed to confirm your eligibility, answer promptly and as completely as you can. (But beware of medical identity thieves and other scammers masquerading as Medicaid employees.) "Get on it as soon as you receive a renewal form," Gardner says.
3. If you haven't heard from Medicaid, contact the program to find out the status of your coverage renewal
Ask how and when you'll be notified of whether your insurance will be renewed. "If you want to be affirmative about confirming your eligibility, go to your state Medicaid program's website, or call them," McEvoy says. Medicaid.gov has a contact form.
4. Understand time frames for renewing your coverage
State programs are required to give Medicaid recipients 30 days to complete and return their renewal forms. You must also be allowed at least 10 days to supply any additional information that Medicaid requests. It's wise to retain documentation of the dates you receive forms and information requests. If you aren't given the mandated amount of time to complete these tasks, contact your state Medicaid office; you have the right to appeal a disenrollment decision.
5. Seek outside help if Medicaid's service is unsatisfactory
"Legal aid organizations are ready and willing to help if they think you are Medicaid-eligible but the process went awry," Gardner says.
6. If your disenrollment is legitimate, seek other health insurance
Avoid a gap in coverage by finding insurance outside Medicaid, through one of these sources:
Private insurance through your or a family member's employer.