Getting a Second Opinion Can Help Ward Off Misdiagnosis
Each year, diagnostic error leads to about 371,000 U.S. deaths. A second opinion is one potential cure.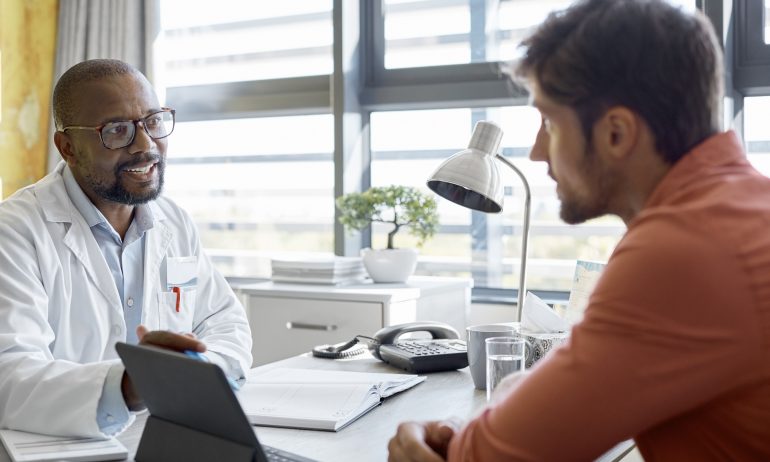 Many or all of the products featured here are from our partners who compensate us. This influences which products we write about and where and how the product appears on a page. However, this does not influence our evaluations. Our opinions are our own. Here is a list of our partners and here's how we make money.
Why spend the time and expense to get a second opinion if your doctor recommends surgery or they diagnose a serious disease? After all, you've been examined, tested and evaluated by an expert with many years of training.
But the harsh reality is that misdiagnosis happens a lot — and sometimes with the gravest consequences. Each year, approximately 371,000 people in the U.S. die because of diagnostic error, according to a July 2023 study in the medical journal BMJ Quality & Safety.
A medical second opinion can increase the chances that you get the correct treatment from the start, saving money, distress and maybe your life.
"Second opinions are probably the single fastest way to address diagnostic errors today," says Dr. David Newman-Toker, director of Johns Hopkins Medicine's Center for Diagnostic Excellence.
Seeing the right specialist or subspecialist can make all the difference. "We know [from research] that if a patient with sarcoma is seen at a sarcoma center, their survival is longer," says Kristen Ganjoo, a medical oncologist who teaches at Stanford University's School of Medicine.
What is a second opinion, and why is it valuable to you?
Second opinions — whether to review a surgery recommendation or a cancer diagnosis — typically require a step-by-step reexamination of a patient's case.
The first step is to review the existing diagnosis, according to Ganjoo. For example, patients may need a pathology review at an institution that has experts in sarcomas, she says. "We have a hundred different types of sarcoma, and they're all treated differently. If a pathologist is not familiar with sarcomas, they may make a mistake in diagnosing patients."
Next, Ganjoo determines whether the patient needs more tests, such as a scan or an assessment of a tissue sample for genetic mutations.
Finally, she reviews the treatment plan and makes any necessary changes to it, based on all test results and her diagnosis.
But second opinions aren't only about coming to the correct diagnosis. They can be about "what's the best possible treatment for this particular patient at this point in their life," says Caitlin Donovan, a senior director at the nonprofit Patient Advocate Foundation, which works to educate and empower health care consumers.
"How can you incorporate quality-of-life concerns and still get the result you want?" says Donovan. "Physicians may differ on that."
What does a second opinion cost, and does insurance cover it?
Charges for a second opinion vary widely, as does insurance coverage.
Some major medical centers offer a second opinion service at a fixed price. A virtual second opinion at the Cleveland Clinic costs $1,850. Stanford Medicine charges $700 for an online second opinion. The package of services provided — and the medical staff's knowledge of particular specialties — vary by institution.
If you are insured by an employer or through a state or federal health insurance marketplace, contact your insurer to ask about your coverage for second opinions for people with your diagnosis.
Medicare may pay at least some of the cost of a second opinion when surgery is recommended. Medicaid offers some coverage of second opinions; call your state's Medicaid office for details.
Financial assistance for second-opinion expenses for certain diagnoses may be available through a variety of organizations, including the Patient Advocate Foundation and the Sarcoma Alliance.
If you are shy about asking for a second opinion
Some patients are embarrassed to let their doctor know that they'd like to get a second opinion. But if you do encounter resistance, know that you're pursuing a reasonable course of action.
"Any good physician is going to encourage you to explore your treatment options," says Donovan.
"Sometimes you just have the wrong clinician," says Newman-Toker. "They're overconfident or they're not interested in asking deeper questions or hearing your concerns as a patient. Then, you just need a new doctor."
Newman-Toker offers these tips:
Come to your appointments prepared with a simple, printed summary of your timeline of symptoms and problems, to leave more time for discussion and questions.

Ask hard questions, such as, "What's the worst thing that this could be, and why is my condition not that," says Newman-Toker. If the doctor bristles, consider going to another. "You have to rely on asking probing questions to see if your physician is committed to getting it right."

After treatment begins, remain vigilant, Newman-Toker says. "Don't assume that if you don't get a good result, your treatment needs to be adjusted, rather than your diagnosis reevaluated. Maybe it's time for a second opinion."