How to Save by Bundling Home and Auto Insurance
Bundling usually gives a price break on home and auto insurance policies, but sometimes it pays to shop around.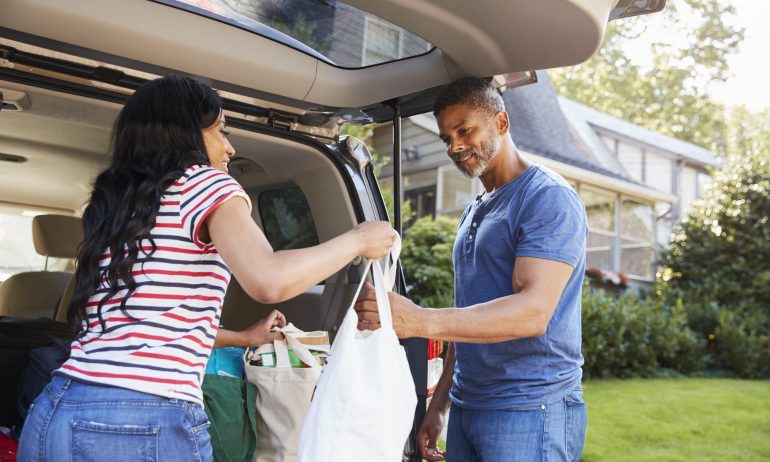 Many or all of the products featured here are from our partners who compensate us. This may influence which products we write about and where and how the product appears on a page. However, this does not influence our evaluations. Our opinions are our own. Here is a list of our partners and here's how we make money.
An easy and popular way to save money on insurance is to buy your home and auto insurance from one company. This option is known as "bundling" and gives you a discount when you get more than one policy from the same insurer.
Many insurers offer the option to bundle multiple products together. Depending on your insurer, you may see bundling referred to as a multipolicy, multiline or multiproduct discount.
Bundling your home and auto insurance comes with benefits that can include:
Many insurers offer bundling discounts, but how much you save depends on where you live and the company that insures you.
The table below features the 10 largest auto insurance companies by market share, all of which offer multipolicy discounts. Not all companies or discounts may be available in your state.
To decide if you should bundle home and auto insurance, compare quotes for separate policies and bundled policies. If you find separate policies where the combined total is cheaper than one insurer's bundled rate, there's no reason to buy them together.
Larger policies get steeper discounts in most cases. Since homes are worth more than cars, discounts on tend to be higher.
That means bundling probably saves you the most money if your home insurance is expensive and your auto insurance is cheap.
But if you have accidents or tickets, poor credit or live in a state with high car insurance rates, auto coverage could easily be the more expensive policy. In this case, the savings from choosing the company could dwarf a 20% discount on a bundled home policy.
Your insurer may also slowly increase your premiums over time, which could offset your bundling discount.
Take these steps to get the most value when bundling home and auto insurance:
Bundling policies can usually get you a . However, it also discourages price shopping, which makes it easier for your insurer to inch up rates until you're overpaying.
Some "bundled" policies also aren't really bundled. Auto insurers may set you up with a partner company for your home insurance, so you can't choose your own insurer and manage your bills in one place.
No, it may not always be cheaper to bundle. If you have , poor credit or live in a state with high insurance rates, it may actually be cheaper to shop for separate policies than to bundle them. See our guides to the and the to shop for separate policies.
Yes, many companies offer bundles and more, including condo insurance, life insurance and others. Check with your carrier to see the bundling options it offers.