How to Cancel a Life Insurance Policy
The options for canceling a life insurance policy depend on several factors.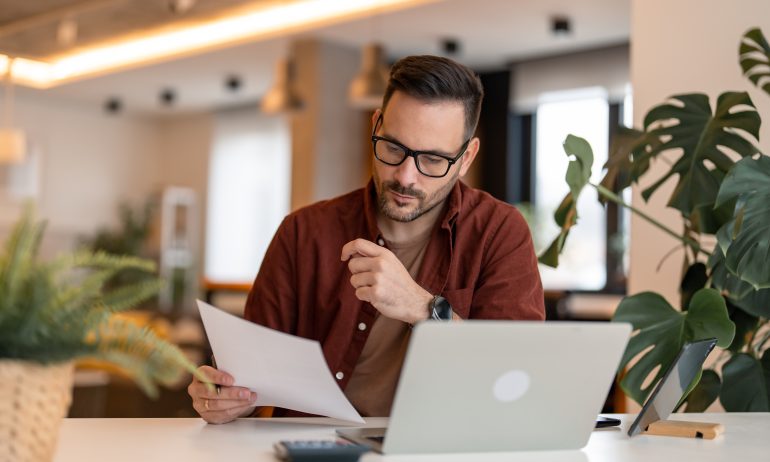 Many or all of the products featured here are from our partners who compensate us. This influences which products we write about and where and how the product appears on a page. However, this does not influence our evaluations. Our opinions are our own. Here is a list of our partners and here's how we make money.
Life insurance is meant to help your family avoid financial hardship if you die. But being stuck with the wrong policy or a policy you no longer need or can afford, could cause plenty of problems while you're alive.
The good news is that you can cancel your life insurance policy at any time. But your cancellation options vary depending on how long you've had the policy, your age and the type of policy you have.
Key takeaways for canceling your life insurance
These are the most common reasons people cancel their life insurance coverage. The best route to take comes down to your situation.
| | |
| --- | --- |
| You have immediate buyer's remorse. | If you just bought your policy, you can back out during the "free look" period and receive a full refund. Free look periods vary by state but typically last 10 to 30 days. |
| You have term life insurance you no longer want. | You can simply stop paying premiums and walk away. |
| You're over 65 and have a permanent life insurance policy. | You can surrender the policy for its cash value, or you may be able to exchange it for another policy or an annuity tax-free. You might also have the option to sell your policy in a life settlement, especially if you're 75 or older. |
| You still need life insurance but can't afford your premiums. | You have options, which might include paying your premium with dividends or lowering your death benefit. |
| You're terminally or chronically ill. | |
Ways to cancel your life insurance
Here's a closer look at the best ways to cancel a life insurance policy depending on your needs and policy type.
If you have immediate regrets, you might be able to back out of a life insurance policy. "Free look" periods allow consumers a short amount of time, typically 10 to 30 days from receiving the policy, during which they can terminate it for a full refund. State rules and your policy type determine the specific period.
Within the free look period, call your agent or insurer and follow their steps to cancel the policy.
Term life insurance policy? Stop paying
You can stop paying premiums and allow a term life policy to lapse, meaning coverage will end. You may also be able to cancel your policy and receive a partial refund for any months you've paid in premiums upfront. Note that if you decide to buy life insurance again in the future, your rates will be higher because you'll be older or possibly less healthy.
Surrender a permanent policy
As you pay premiums, permanent life insurance policies typically accumulate a cash value. Your cash value grows over time, and once you've accumulated enough, you can begin to make withdrawals, borrow against it and more. If you surrender a permanent policy, your insurer will give you the "surrender value," which is the cash value minus any surrender fees.
In the first few years of the policy, the cash value will likely build up slowly and not be worth surrendering.
Be aware that you might owe income tax on the amount you get from surrendering your policy if it exceeds the total you've paid so far in premiums.
Life insurance policies typically have surrender charges for the first 10 to 15 years of the policy. They usually start at 100% in the first year, then decline. It can take 10 to 20 years before the cash value equals the sum of premiums paid.
Perform a tax-free exchange
You may be able to swap your life insurance policy for a similar insurance product, like an annuity, long-term care insurance or even another life insurance policy, tax-free.
Called a "1035 exchange," swapping one life insurance policy for another may come in handy in a few situations. For example, maybe the reasons you bought the policy are no longer valid, or maybe the features and benefits of newer policies align better with your current needs.
It's important to work with a qualified life insurance advisor to ensure the exchange is done correctly.
Find the right life insurance plan for you
Make sure you and your loved ones are covered - compare customized life insurance quotes from our partners.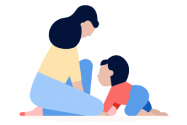 You might be able to sell a life insurance policy for cash. Known as a life settlement, this option is typically only available if you're around 65 or older and your policy's death benefit is $100,000 or more, although there are exceptions.
In a life settlement, your insurance policy remains in force and an investor — often a bank or financial services company — becomes the policy owner and beneficiary. The investor pays the premiums and can sell the policy to another investor without telling you. You can be taxed on a portion of the money you get from the settlement.
When you die, the new beneficiary receives your policy's death benefit. The investor has the right to check on your health and may have lifetime access to your medical records, so you might lose some privacy.
While selling your policy might get you more cash than surrendering it, both options will result in a substantially smaller sum of money than the amount your loved ones would get if you kept the policy.
Alternatives to canceling your life insurance
If you still want or need life insurance, there are a few ways to adjust your premiums without losing your coverage:
Switch to paid-up status. One type of permanent life insurance, a whole life policy, might allow you to use cash value — if you have enough — to pay all your premiums. This will decrease your death benefit.

Lower your death benefit. You can typically reduce your term or permanent policy's face value to lower premiums, but ask your insurer for details.

Pay with dividends. If your policy is with a mutual company, it might be eligible to earn dividends based on the insurer's financial performance. You can funnel these funds toward your premium.

Use the cash value. If you have a permanent life insurance policy, you might be able to use your policy's cash value to pay premiums — so long as you've built up enough.
At the end of the day, the highest return you can get from a policy will most likely be the sum of money your life insurance beneficiaries receive when you die. Before you cancel your policy or lower your death benefit, check with your beneficiaries to see if they might be willing to continue paying your policy's premiums to keep it active.
Get more smart money moves – straight to your inbox
Sign up and we'll send you Nerdy articles about the money topics that matter most to you along with other ways to help you get more from your money.