Is Critical Illness Insurance Worth the Cost?
This type of coverage has its perks, though it's best suited to a specific group of people.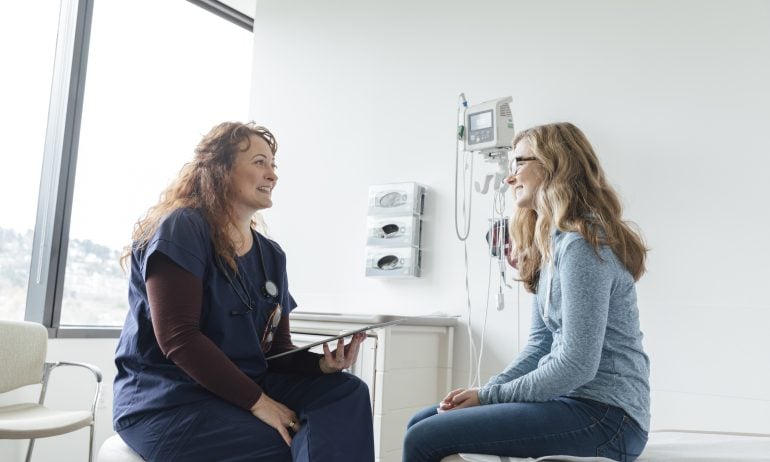 Many or all of the products featured here are from our partners who compensate us. This influences which products we write about and where and how the product appears on a page. However, this does not influence our evaluations. Our opinions are our own. Here is a list of our partners and here's how we make money.
In the United States, somebody has a heart attack every 40 seconds, according to 2022 data from the American Heart Association. 
This statistic is perhaps not as alarming as the cost of a heart attack, which can run tens of thousands of dollars. A 2017 study in Circulation, a medical journal from the American Heart Association, found the median cost of hospital care following a heart attack to be $53,384 for uninsured patients. Add the rising costs of medical care and inflation to the mix, and that number is likely even higher in 2023.
If you had a heart attack tomorrow, how would you pay for it?"
Critical illness insurance is touted as one way to answer that question.
What is critical illness insurance?
Many Americans have been unlucky to discover their medical insurance won't cover all expenses. Think of critical illness insurance as a way to bridge the gap between your primary health insurance and out-of-pocket costs. It's designed to make your recovery easier financially and take care of costs you might incur as a side effect of getting sick.
With critical illness insurance, you'll get a cash payout if you suffer a serious illness. The list of covered illnesses varies, but heart attacks, strokes and cancer are the big ones. The coverage also typically kicks in if you experience organ or kidney failure.
The money can be used however you like. You could funnel it toward day-to-day expenses or deductibles, copays and procedures. Some people spend the money on rehabilitation, in-home care and lifestyle expenses to get healthier, such as programs to quit smoking. You might prioritize child care or cleaning services to allow you to recuperate. 
How critical illness insurance fits into a financial plan
Critical illness insurance can prevent you from dipping into your savings to meet your health insurance deductible, says Maxwell Schmitz, a licensed accident and health or sickness agent and CEO of Yetworth Insurance Solutions. For example, if your plan has a $10,000 deductible, you might buy a $10,000 critical illness policy to plug that gap.
One of the main selling points is there's typically no waiting period. This sets it apart from long-term disability insurance, which generally has a three-month waiting period.
Critical illness insurance has limitations, though. It won't pay out if your illness isn't serious and it doesn't cover pre-existing conditions, which means you'd need to apply for coverage before getting sick.
The cost of critical illness insurance
Premiums for critical illness policies go up as you age. It's a good idea to apply for coverage as soon as you identify a need for it. 
The most popular policies are worth $50,000, according to Schmitz. For a 30-year-old man living in Iowa, a critical illness policy from Assurity would cost around $29 per month. The premiums for a woman are slightly lower, around $25.
To compare, a healthy 30-year-old man could expect to pay around $19 a month for a 20-year, $500,000 term life insurance policy. If he suffers a fatal heart attack or dies from any other cause while the policy is in force, that money would go to his loved ones. 
If you're looking for a way to replace your income and ease the financial burden on your family when you die, a life insurance policy should be a higher priority than critical illness insurance.
The best candidates for critical illness insurance
Critical illness insurance can be an affordable form of income protection for people who aren't eligible for disability insurance and might struggle to make ends meet if they get sick. This may include stay-at-home parents, freelancers or those working part-time.
"My mind goes towards people who can't traditionally access disability insurance," says Schmitz.
Critical illness insurance might also be a good call for those with a family history of certain serious conditions, like heart disease.
For everyone else, the money might be better spent elsewhere — such as boosting a life insurance policy.
If you're in the market for term life insurance, some companies include a critical illness rider for free. For permanent policies, you might have the option to add a life insurance rider for an extra charge. This add-on is likely to be cheaper than buying a separate critical illness policy. 
Like standalone policies, a critical illness rider is activated when you're diagnosed with a qualifying illness, and the money is yours to spend how you wish. The sum of money you'll receive is spelled out in your policy documents and disbursed tax-free.
The downside? Your insurer will subtract that dollar amount from the final payout to your beneficiaries if you die while your life insurance policy is in force.  
Let's say you have a $500,000 life insurance policy, and a critical illness rider worth $50,000. If you experience a covered illness, you can get a check for $50,000, which leaves $450,000 to your beneficiaries when you die. If you're never diagnosed with a serious illness, your loved ones will receive the full payout.
Keep in mind you can't add a critical illness rider to an existing policy — only new ones.
As for whether you need one, that comes down to your health insurance or the situation you'd find yourself in if you were slapped with unexpected medical bills.
"Adding a critical illness rider onto a permanent policy makes sense for some people, such as those with a very high deductible on their health insurance," says Abby Reddy, co-founder of Quotacy, an online life insurance brokerage.
"This would include people who are self-employed, so they have extra protection in the case of stroke or a major cancer diagnosis," Reddy says.
Get more smart money moves – straight to your inbox
Sign up and we'll send you Nerdy articles about the money topics that matter most to you along with other ways to help you get more from your money.