How to Get Car Insurance Without a License
Getting car insurance without a license can be tricky. Prepare to do some digging around and pay higher rates.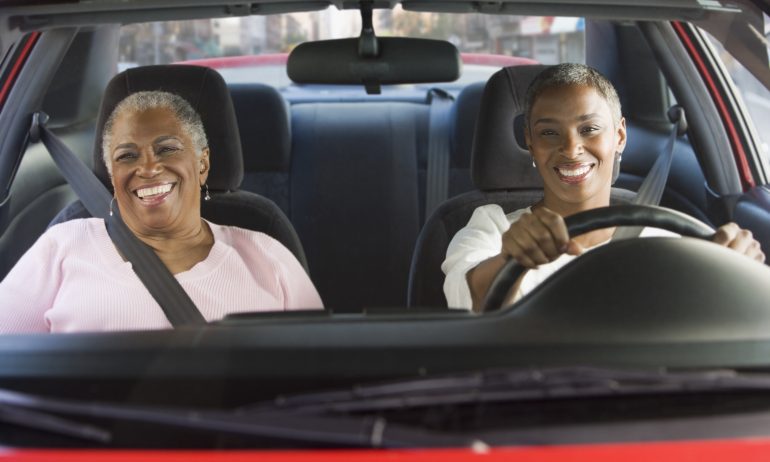 Many or all of the products featured here are from our partners who compensate us. This influences which products we write about and where and how the product appears on a page. However, this does not influence our evaluations. Our opinions are our own. Here is a list of our partners and here's how we make money.
While getting car insurance without a driver's license is rare and can be tricky, it's not impossible. If you're reading this article, chances are you've run into one of these scenarios:
You're taking a break from driving but want to prevent a lapse in coverage. Letting your auto insurance coverage lapse will likely lead to higher rates from insurers when you're ready to get licensed and back on the road. 

You're an adult with a learner's permit and already own a car. If you can't get on someone else's policy, you're on your own to insure your new ride.

Your driver's license was suspended or revoked. You may need car insurance to reinstate your license or continue coverage for a vehicle you lease or finance and don't want to get rid of.

You're unable (or unwilling) to drive your own car. You'll still need insurance for your car if you want someone else to chauffeur you around.

Your car sits parked or in storage. If you own a car that won't be on the road for a while (or ever), you may want coverage in case it's stolen or a tree falls on it.

You don't drive but someone in your household younger than 18 does. Minors typically aren't allowed to enter into contracts without a parent or guardian to co-sign. One way around this is to buy insurance and add them to your policy.

You're new to the U.S. If you're visiting from another country and don't have a U.S. driver's license, you may be able to use your foreign license or an international driving permit to get insurance.
Here are some ways to insure your vehicle without a driver's license. 
Shop around with smaller, regional companies
If you want to insure a car without a driver's license, you'll likely need to shop around with smaller, regional car insurance companies. It's usually best to contact these companies in person or over the phone to explain your situation and get a more accurate quote.
If you don't want to contact each company yourself, consider recruiting an insurance broker or independent agent. Brokers and independent agents work with multiple insurers and can track down the best policy tailored to your needs.
You're unlikely to get coverage from the bigger insurance brands because many national insurers don't give quotes to unlicensed drivers. They need a driver's license number to check your driving history before deciding how big of a risk you are, so even if you can get a quote, you'll likely need to call and speak to someone.
Take note: As an unlicensed driver, insurance companies likely consider you a "high-risk driver," especially if you're a new driver or have a recent DUI or other serious traffic violation on record. Be prepared to pay higher premiums.
What if I need an SR-22 form?
If you've recently been charged with a serious traffic violation or series of violations, you might need an insurer to file an SR-22 form with your state on your behalf (you'll be notified in court or by your state if you do). Also known as a "certificate of financial liability," this form is proof to your state that you carry at least the minimum amount of liability insurance required there. If you live in Florida or Virginia, you may have to file a different form called FR-44 instead that proves you have specific, higher liability limits than the minimums.
If you're seeking auto insurance with no license and need to file an SR-22 or FR-44 form, your choice of insurance companies may be even more limited — not every company does it.
Make someone else the primary driver
If you want to insure a vehicle that will be on the road, but you won't be the one driving it, you'll have to designate someone else as the "primary driver" on your policy.
A primary driver is simply the person who will drive your car the most. You can designate anyone as a primary driver, so long as they have an active driver's license or learner's permit.
The driving record, age and other personal details of all drivers listed on your policy influence your auto insurance rates. So even though you have insurance, if you cause an accident, you'll be left footing the bill for any damages (on top of any legal consequences that come with driving unlicensed).
Your auto insurance rates will be affected by the driving record, age and other personal details of all drivers listed on your policy. So if your primary driver is a teenager or has a spotty driving record, expect to pay a lot for car insurance. Read NerdWallet's Why Is My Car Insurance So High? for more factors that impact rates. 
Make sure you add anyone else who drives your car to your policy. Additional drivers (sometimes labeled as "occasional" drivers) are all other non-primary drivers who regularly use your vehicle. Anyone living with you who's licensed will usually have to be added to your policy whether they drive your car or not. When in doubt, check with your insurer.
Get 'parked car insurance'
If you don't have a license but own a car that's just going to sit parked or in storage, consider getting comprehensive-only insurance, also known as "parked car insurance" or "car storage insurance." This insurance reimburses you for damages from events outside of your control, such as someone stealing your car or a surprise hailstorm damaging your windshield. It won't cover you for driving-related accidents.
If you want to avoid a lapse in coverage and you know you won't be driving for a while, parked car insurance may be a good option. Since you're only paying for comprehensive insurance on a parked car, the policy will be cheaper than if you bought full coverage car insurance.
Take note: To qualify for parked car insurance, some companies may require your car to be in storage for a certain amount of time beforehand (commonly 30 days).
Frequently asked questions
Can you get car insurance without a license?
Will auto insurance cost more if I don't have a valid driver's license?
Should I get auto insurance if I don't have a license just to prevent a lapse in coverage?
Get more smart money moves – straight to your inbox
Sign up and we'll send you Nerdy articles about the money topics that matter most to you along with other ways to help you get more from your money.