What Is an SR-22? Insurance After a Mistake
If you've had a DUI or another serious offense, you may need an SR-22 insurance form. Here's what to do.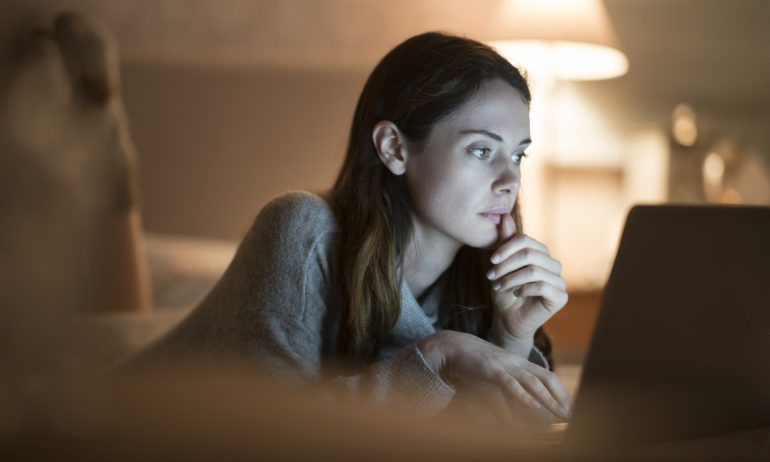 Many or all of the products featured here are from our partners who compensate us. This influences which products we write about and where and how the product appears on a page. However, this does not influence our evaluations. Our opinions are our own. Here is a list of our partners and here's how we make money.
Even though it might be called "SR-22 insurance," an SR-22 form isn't actually an auto insurance policy. It's an official document to prove you've bought the minimum liability insurance required in your state. The SR-22 form may also be called a certificate of financial responsibility.
With an SR-22, insurance companies assure your state's motor vehicle or insurance department that you'll maintain coverage for a certain period of time. If you don't, the insurer will alert your state, and your driver's license could be suspended or revoked.
Having to file an SR-22 is no one's idea of fun. You'll pay higher car insurance premiums than a driver with a clean record and you'll be limited in your choice of insurers. But shopping around for the cheapest rates can help. Here's what you need to know.
Who needs an SR-22 insurance form
An SR-22 allows you to keep or reinstate your driving privileges after serious or repeated offenses.
You might be required to have an SR-22 if:
You've been convicted of DUI, DWI or another serious moving violation.

You've caused an accident while driving without insurance.

You've gotten too many traffic tickets in a short time, such as three or more speeding tickets within six months.

You didn't pay court-ordered child support.

Your driver's license has been suspended or revoked.
For certain convictions in Florida and Virginia, you may be ordered to file a similar form called an FR-44. This requires a higher level of liability coverage than the state's minimum.
Not all states require an SR-22 or FR-44. If you need one, you'll find out from your state department of motor vehicles or traffic court.
The procedure for getting an SR-22 insurance form can vary by state, but here's how it typically unfolds.
When you're notified you need an SR-22, start by contacting your auto insurance company. Some insurers don't offer this service, so you may need to shop for a company that does.
If you don't already have auto insurance, you'll probably need to buy a policy in order to get your driving privileges restored. And the insurer may require you to pay the entire premium upfront — either six or 12 months' worth.
When your coverage is in place, the insurer will file the SR-22 insurance form with your state's traffic authorities.
Companies that file SR-22s
Insurers that specialize in coverage for high-risk drivers typically offer SR-22 filing. They include:
*USAA is available only to active military, veterans and their families.
Filing an SR-22 with your state typically costs about $25, but that one-time fee isn't the only extra expense you may face. When you need an SR-22, insurance quotes may be higher than normal.
How much higher depends on where you live and what violation resulted in your SR-22. Insurance quotes will also differ depending on what car insurance company you choose. To get the best rate for you, it's important to compare rates from multiple insurers.
How to get cheap coverage
Looking for a cheap SR-22? Insurance companies that gave you a low rate before your SR-22 requirement may not give you the best rate afterward, and no insurer is the cheapest everywhere. Location matters.
As an example, consider a driver with a recent DUI, a violation that might result in an SR-22 requirement. NerdWallet's 2021 rate analysis found that out of the nation's four largest companies that all file an SR-22, insurance rates on average were cheapest from Progressive for 40-year-old drivers with a recent DUI. However, our data also shows that 40-year-old drivers with a DUI would receive better rates on average from Geico in Florida, Maryland and Utah.
So, after a DUI or any violation that results in an SR-22 requirement, it's wise to shop around and find the best auto insurance rate for you. NerdWallet's auto insurance comparison tool can help.
You might find that your current provider cancels your coverage or declines to renew your policy in light of your SR-22. Insurance companies that specialize in covering high-risk drivers may also deny you coverage. In that case, you can turn to your state's high-risk insurance pool. To start, find your state in the directory of the Automobile Insurance Plan Service Office.
If you don't own a car, you may still need an SR-22 or FR-44 filed on your behalf to get your driver's license reinstated. Some insurers will file them for you if you buy non-owner car insurance.
This insurance will cover any damage you cause while driving a vehicle you don't own, such as a car you've borrowed or rented.
Non-owner insurance can also help you avoid a lapse in coverage. Drivers with a gap in coverage can face higher premiums because insurers view them as a risk. If you don't have a break in coverage, you'll qualify for better rates when your SR-22 requirement is over.
What to do after an SR-22
In most states, an SR-22 requirement lasts three years. If your policy lapses while you have an SR-22, your insurer is required to alert the state and your license will be suspended.
When your requirement ends, the SR-22 doesn't automatically fall off your insurance policy. Make sure to let your insurance company know you no longer need it.
This is also a good time to shop again for the cheapest insurance policy for you. Rates typically remain high for three to five years after you've caused an accident or had a moving violation. If you shop around just after the three- and five-year marks, you may find lower premiums.
For our "good driver" profile, NerdWallet averaged rates from the largest insurers in the state for 40-year-old men and women in all ZIP codes with 12,000 annual miles driven. A "good driver" discount was automatically applied, if offered. The policy includes:
$100,000 bodily injury liability per person.

$300,000 bodily injury liability per accident.

$50,000 property damage liability per accident.

$100,000 uninsured motorist coverage per person.

$300,000 uninsured motorist coverage per accident.

Collision coverage with a $1,000 deductible.

Comprehensive coverage with a $1,000 deductible.
We used the same assumptions for all other driver profiles, except for drivers with a DUI, where we added a single drunken-driving violation.
We used a 2016 Toyota Camry LE for all drivers. In all cases, a paperless discount, e-signature discount and electronic funds transfer discount were automatically applied. These are rates generated through Quadrant Information Services. Your own rates will be different.
Get more smart money moves – straight to your inbox
Sign up and we'll send you Nerdy articles about the money topics that matter most to you along with other ways to help you get more from your money.