FR-44 Insurance in Florida or Virginia: What to Know
Your insurer files an FR-44 form to prove you have enough insurance after a DUI or other serious conviction.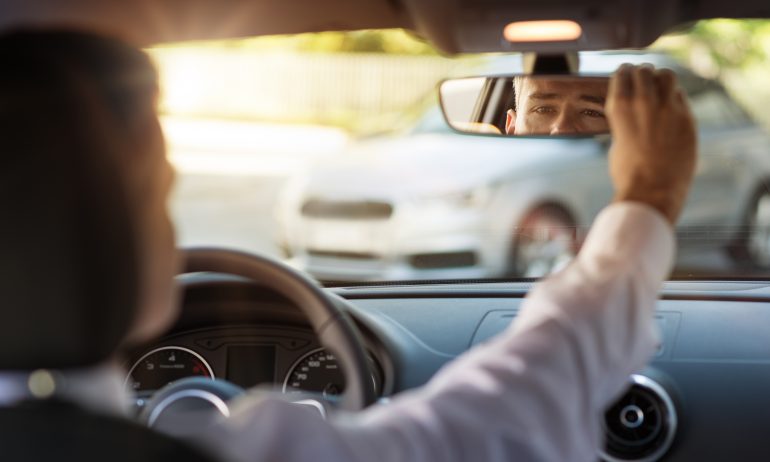 Many or all of the products featured here are from our partners who compensate us. This may influence which products we write about and where and how the product appears on a page. However, this does not influence our evaluations. Our opinions are our own. Here is a list of our partners and here's how we make money.
If you've been convicted of driving under the influence in Florida or Virginia, you may need extra car insurance — and a form called an FR-44 to prove you have it. These two states say minimum required car insurance isn't enough for a driver with certain violations, including a DUI, and require convicted drivers to purchase additional coverage.
An FR-44 requirement can be a blow to your wallet, because getting extra insurance after a serious violation isn't cheap. However, shopping around can help. Here's why you may need an FR-44 from your insurance company and how you can find the cheapest rates possible for you.
See what you could save on car insurance
Easily compare personalized rates to see how much switching car insurance could save you.
Get started on Insure.com
You may hear the terms "FR-44 insurance" or "DUI insurance," but it isn't actually a type of insurance. An FR-44 is a form your auto insurer files with the state Department of Motor Vehicles to prove you bought the required amount of liability coverage after a DUI or other serious conviction.
The insurance required in either state won't pay for your injuries or to fix your own car after a wreck — liability insurance pays other people's expenses if you cause an accident that results in an injury or damaged property.
In Virginia, several violations can lead to an FR-44 requirement:
Driving under the influence of alcohol or drugs.

Seriously and permanently injuring someone, also known as maiming, while driving under the influence.

Driving while your license is forfeited from a previous conviction — or, in the case of a juvenile, a "not innocent" finding.

Violating similar federal laws, local ordinances or laws from other states.
If you're required to get an FR-44 and don't get one, you could lose your driving privileges.
How much does an FR-44 cost?
The fee to file an FR-44 is typically from $15 to $25, but that isn't the only expense you'll face. Your car insurance costs could change dramatically, because:
After a DUI, insurers consider you a riskier driver and charge higher rates.

With an FR-44, you'll have to buy more than the minimum required limits for most drivers in your state. If you had minimum coverage before, increasing the limits will raise the price.

You may also be required to pay upfront for at least six months' coverage.
However, not every insurance company will charge you the same price. When insurers set their rates, they weigh your driving record and other factors differently. That means the company that was cheapest for you before your FR-44 requirement may not have the lowest rates for you now.
If you need an FR-44, ask your insurer to file one on your behalf. An FR-44 is your insurance company's guarantee to the state that you've bought the required level of coverage, so you can't file one on your own.
Not every insurance company will file an FR-44 form. If your insurer doesn't provide this service, you'll need to find one that does.
How long you must carry an FR-44
An FR-44 requirement typically lasts three years, starting on the day your license was suspended, and you're expected to maintain continuous insurance coverage during the entire period. A lapse in coverage could mean getting your license suspended again.
When your requirement ends, it's time to shop around for insurance quotes. If you've remained violation-free, you'll likely be able to find much lower rates. NerdWallet's car insurance comparison tool can help.
FR-44 insurance without a vehicle
You will be required to get car insurance with FR-44 filing even if you don't own a car, which means purchasing a non-owner car insurance policy. Should you ever borrow a vehicle and get into an accident, this policy will provide the increased liability coverage required by an FR-44 to pay for injuries or damages you cause.
To purchase a non-owner policy, you'll likely need to call several insurance agents or companies to compare quotes — you typically can't get a non-owner's policy quote online.
The difference between SR-22 and FR-44
An FR-44 is similar to an SR-22 form for car insurance, which many states require after a DUI or other serious violation. While Florida and Virginia have both forms, the key difference between them is:
An SR-22 shows you've purchased at least the state's minimum required liability insurance.

An FR-44 proves you've bought the higher amounts Florida and Virginia require after certain convictions.
See what you could save on car insurance
Easily compare personalized rates to see how much switching car insurance could save you.
Get started on Insure.com
How much insurance you need
In Florida, drivers with an FR-44 requirement must have liability insurance with these limits:
$100,000 bodily injury liability per person.

$300,000 bodily injury liability per accident.

$50,000 property damage liability per accident.
Although these liability coverage amounts are typical for many standard auto insurance policies, they are much higher than Florida's minimum requirements of $10,000 for property damage liability per accident and $10,000 for personal injury protection.
In Virginia, the required liability limits for drivers with an FR-44 are:
$50,000 bodily injury liability per person.

$100,000 bodily injury liability per accident.

$40,000 property damage liability per accident.
That's double the minimum required coverage in Virginia.
How to find affordable car insurance with an FR-44
While it's true that a driver with a spotty history will have to pay more for car insurance, it doesn't mean you can't find a fairly priced policy. Here are some tips for finding cheap car insurance:
Drive less if possible. Frequent driving means a greater risk of getting into an accident, which means you'll likely pay more for insurance. Consider carpooling, riding a bike or taking public transportation to decrease your mileage and possibly lower your insurance rate.
Look for discounts. While car insurance discounts vary by insurance company, you may save money if you bundle your car insurance with a home or renters policy, buy your insurance online or sign up to get your bill through email.
Drop collision and comprehensive coverage. If you're driving around in an old car, it may not make sense to keep paying for collision and comprehensive coverage, which only pay for damage to your car up to its current cash value.
Increase your deductible. A higher deductible will reduce your rate, so compare quotes with different deductibles to find the cheapest option. Keep in mind that you'll need to pay out of pocket, up to your deductible limit, for any claims you file.
Improve your credit. Most states allow auto insurers to use a driver's credit history to price rates. While it's not a quick fix, you could lower your rate over the long term if you work on rebuilding your credit by making bill payments on time and using less than 10% of your credit card limits.
Get more smart money moves – straight to your inbox
Sign up and we'll send you Nerdy articles about the money topics that matter most to you along with other ways to help you get more from your money.