Direct Primary Care Offers More Access, but Medicare Won't Pay
Direct primary care doctors can offer long appointments on short notice, but they don't take insurance.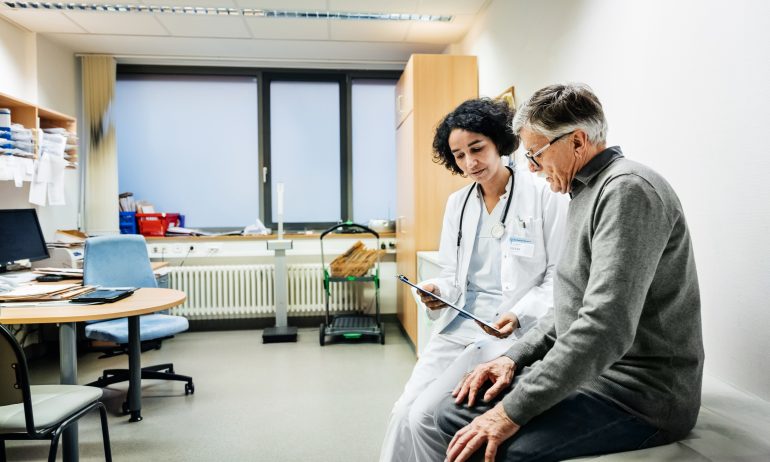 Many or all of the products featured here are from our partners who compensate us. This influences which products we write about and where and how the product appears on a page. However, this does not influence our evaluations. Our opinions are our own. Here is a list of our partners and here's how we make money.
Sandy Thompson stopped working and qualified for Medicare based on disability at age 47 because of, as she puts it, "so many complicated [health] issues." Now 61 years old, she's been on Medicare Part A since then, and she started Medicare Part B in April when her husband retired.
Thompson's doctor is an hour away from her home in Waltham, Massachusetts, and he doesn't accept Medicare. But when she describes the situation as "great" and "convenient," she's not being sarcastic.
"I feel spoiled," Thompson says about her health care from Dr. Jeffrey Gold, who opened a direct primary care practice in 2015. He offers long appointments and guaranteed next-day scheduling, but he doesn't bill insurance. Instead, his patients pay a subscription fee that covers his practice's services.
"I feel like he knows her," says Audra Snow, Sandy's daughter, who goes with her mother to appointments. Snow says that Dr. Gold knows her mother's health history, whereas other doctors are typically running in and out without much follow-up.
Older adults and people managing chronic conditions might be interested in direct primary care because it offers the potential for more time and help from health care providers. But Medicare won't pay for it, so it's another out-of-pocket cost.
Here's what Medicare beneficiaries need to know about direct primary care.
What is direct primary care?
Direct primary care, or DPC, is an alternative to paying for health care with traditional health insurance. It generally involves these three elements:
Patients pay a subscription or monthly fee.

Services are covered mostly or entirely by the subscription fee. There aren't individual charges for each service.

Providers don't bill third parties like health insurance companies for services.
DPC arrangements don't cover all health care. They cover primary care; broadly speaking, that means outpatient services like office visits, treatment for common illnesses, screenings, and other general health and wellness services.
Primary care doesn't include other health care services, such as specialist visits, surgeries, laboratory tests, inpatient hospital care and medications. DPC arrangements typically don't cover these services.
There are about 1,600 direct primary care practices caring for more than 300,000 patients across 48 states, according to the Direct Primary Care Coalition, an advocacy group representing the industry.
Looking for Unbiased Medicare Advice?
Fair Square is a licensed Medicare Brokerage with over 2,500 5-star reviews. You can reach them at (888) 292-2091.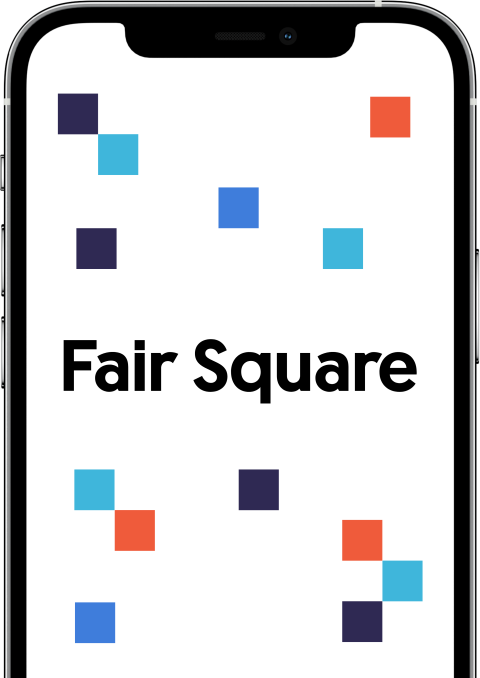 How do direct primary care appointments work?
The idea behind DPC is that doctors can devote more of their time and effort to patients, delivering better and more cost-effective care because they don't have to deal with complicated billing and insurance requirements.
"Primary care and certain chronic diseases are about a relationship," says Gold. Like many DPC doctors, he sees a relatively smaller number of patients — about 700, compared to an estimated 1,200 to 1,900 for most primary care physicians, according to a 2016 literature review published in the Journal of the American Board of Family Medicine.
Because DPC providers see fewer patients, they can spend more time with them — 30 to 60 minutes per appointment, whereas the typical primary care visit lasts an average of 18 minutes, according to a study published in Medical Care in 2021.
What does direct primary care cost?
The average monthly fee for an adult is between $65 and $85, depending on age, according to a 2020 market survey of about 200 DPC providers conducted by Milliman Inc. for the Society of Actuaries.
Because fees tend to go up according to age, older adults on Medicare tend to be at or above the high end of that average. Here are a handful of real-world examples of DPC providers' advertised fees for patients age 65 and older:
Dr. Gold charges $150 per month.

Elevated Health of Huntington Beach, California, charges $125 per month.

Dedicated Family Care of Fitchburg, Wisconsin, charges $110 per month.
Some practices also charge one-time registration or enrollment fees, which often cost about $100 per person.
Additional charges for covered services are rare. About 1 in 10 DPC practices charges per-visit fees for covered services on top of their monthly fees, according to the Milliman market survey.
Does direct primary care work with Medicare?
Medicare won't cover your membership fee for a direct primary care arrangement.
Many DPC providers don't accept Medicare or any other insurance for services. For Medicare, this is called "opting out." Medicare won't reimburse you for any services from a provider who opts out unless it's an emergency.
You can't use Medicare to pay for DPC, but you can still use Medicare to pay for covered services from other providers. For example, you might get all of your primary care from a DPC practice, but you could use Medicare Part A to cover a hospitalization or major surgery.
Medicare Part A is a good fit alongside DPC because it's free for most people, so you're not paying any extra premiums for the coverage. After a deductible of $1,600 in 2023, Medicare Part A covers inpatient services, and there's no copay until you've been in the hospital for more than 60 days.
How direct primary care affects your Medicare coverage
Using direct primary care doesn't change what Medicare does or doesn't cover, but it might influence the choices you make about your Medicare coverage. Because Medicare Part A is free for most people, there's probably no reason not to use Part A along with DPC. Beyond that, it gets a little trickier.
Medicare Part B — which covers outpatient services, but not direct primary care — isn't free. There's a significant monthly premium: $164.90 per month in 2023, whether you use it or not, and you still owe that premium if you sign up for Medicare Advantage.
You could opt out of Medicare Part B to avoid paying the premium, but there could be a penalty for doing so. Going without Medicare Part B or similar qualifying coverage from an employer after you become eligible for Medicare means you'd owe steep, permanent penalties if you ever sign up for Part B in the future.
DPC memberships don't cover prescription drugs, so a Medicare Part D plan can be a good way to get prescription drug coverage. Some DPC practices dispense certain medications at wholesale prices, but those arrangements don't count as prescription drug coverage, which Medicare beneficiaries need to maintain in order to avoid the Medicare Part D penalty.
Looking for Unbiased Medicare Advice?
Fair Square is a licensed Medicare Brokerage with over 2,500 5-star reviews. You can reach them at (888) 292-2091.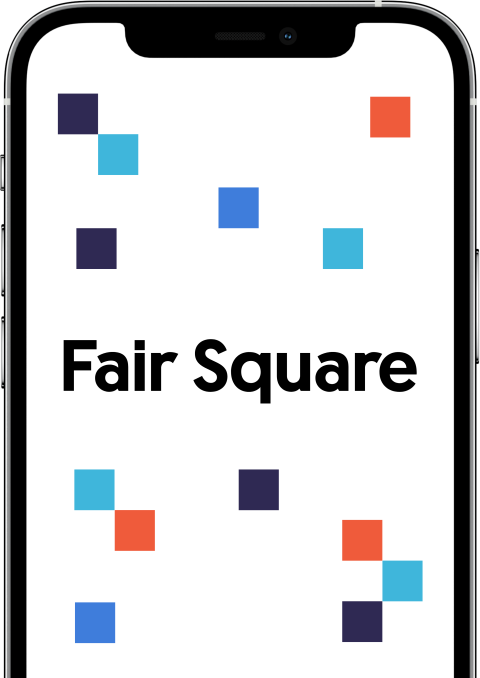 Is direct primary care a good idea for Medicare beneficiaries?
Direct primary care could be a good option if you're looking for a health care provider who can spend more time working closely with you and you can afford the membership fees.
There are several considerations that Medicare beneficiaries should note when considering direct primary care:
Most DPC practices charge their highest fees for older patients, so make sure you can afford the monthly expense.

You'll probably need to rely on other coverage to pay for hospital care, prescription drugs and services not covered by a DPC contract.

You'll need to pay for both Medicare Part B and Medicare Part D to avoid their respective late enrollment penalties, even if you're not using them to pay for services or medications.
In short, using direct primary care could be a way to get more hands-on care, but it requires a subscription fee on top of what you pay for your Medicare coverage. Whether it's worth it for you depends on what value you put on the closer relationship with a DPC provider.
This article was written with the support of a journalism fellowship from The Gerontological Society of America, the Journalists Network on Generations and the Silver Century Foundation.
Get more smart money moves – straight to your inbox
Sign up and we'll send you Nerdy articles about the money topics that matter most to you along with other ways to help you get more from your money.