What to Do When Medicare Doesn't Cover Your Prescription Drug
You may need to request a formulary exception or switch plans during an enrollment period.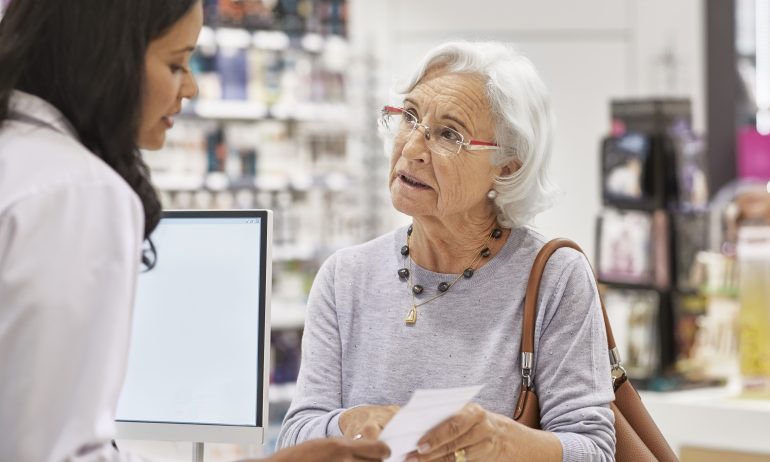 Many or all of the products featured here are from our partners who compensate us. This influences which products we write about and where and how the product appears on a page. However, this does not influence our evaluations. Our opinions are our own. Here is a list of our partners and here's how we make money.
Although recent changes to Medicare Part D will eventually make covered prescription drugs more affordable for Medicare beneficiaries, there's still a loophole: What if Medicare doesn't cover your drug at all?
Specific drug coverage varies by plan, and you may not be able to immediately switch to a plan that covers your drug, or you may find that no plans cover it.
"The problems are the more expensive brand name medications," says Katy Votava, who holds a doctorate in health economics and nursing and is president and founder of Goodcare, a consulting firm focused on the economics of Medicare. "That can be difficult for people, and they're often based on medical necessity anyway, and prior authorization is typically required."
If you find that a medication you've been prescribed isn't covered by your Medicare plan, here are some options to consider.
Check the Medicare landscape
First, is this a medicine that's ever covered by Medicare — just not your plan? Does Medicare cover it under Part B because it's administered in-office? Or does Medicare never cover this drug? "Knowing the reason, so why it isn't being covered, is important," says Justin Lalor, an attorney at the Center for Medicare Advocacy.
For instance, some drugs are never covered by Medicare, including things like weight loss drugs, drugs used for cosmetic purposes, and cough and cold medications.
"So that first step is seeing, does Part D ever cover these?" Lalor says. If the answer is yes, he says the second step is noting if any Part D plans cover the drug.
Compare top plans from Aetna
Chapter is a licensed Medicare broker, partnered with Nerdwallet. Compare affordable Medicare plans from Aetna with Chapter, for free
"Discuss with your doctor if there is a similar medication that is covered by Medicare or Medicare Advantage, or if there are any other treatment options available," says Jeremy Duboys, president of medication discount card company RxGo.
If there aren't any comparable drugs, your doctor will have to support your need to be on the drug in question, since you'll need their help to file one of the appeals listed below.
"They're the ones that have to state that it's medically necessary," Lalor says.
Request a formulary exception
A formulary exception is a request to add your drug to your plan's formulary, or list of covered drugs.
"The formulary exception is a medical necessity thing where your physician signs off on why you need it," Votava says. "Written properly, most of the time that works. But you have to get your providers to do it."
The request also might have to be submitted more than once. If you call the insurance company, Votava says, they might give you the specific language you should be using to have your request granted.
Request a tiering exception
If your Medicare plan covers your drug but places it in a high tier that results in a high price tag, you or your provider can request a tiering exception. Higher tiers generally mean you share a greater percentage of the price, and if you can get a plan to cover a drug in a lower tier, you'll pay less.
"Essentially you're saying, 'This rung is too expensive, it's the only medically appropriate drug for this patient, and their ability to use it is being hindered by the price of it,'" Lalor says.
Looking for Unbiased Medicare Advice?
Chapter saves people over $1,000/year on their Medicare plans. You can reach them at (855)480-7438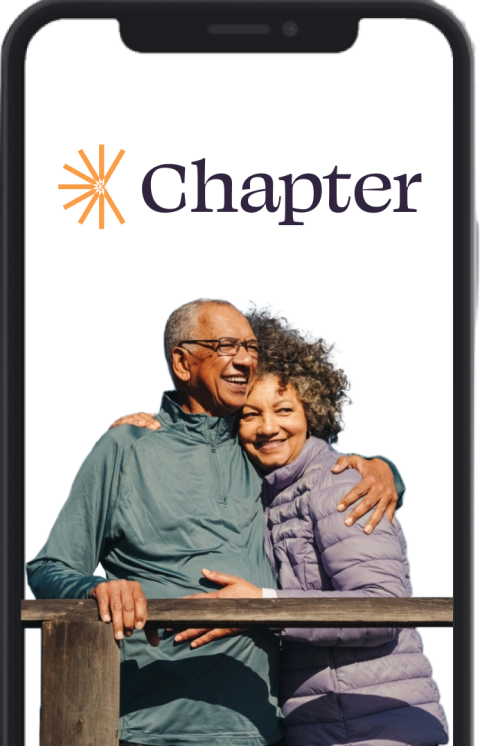 Look for a special enrollment period
If your Medicare plan doesn't cover your drug — or covers it at a higher tier than you'd like — you may be able to switch to a better plan if you qualify for a special enrollment period.
A special enrollment period allows you to change your Medicare Advantage or Part D plan outside of typical enrollment periods. A special enrollment period may be granted when you meet certain life circumstances, such as moving outside your plan's service area or moving into a skilled nursing facility.
You also have an opportunity to switch plans if there's a 5-star Medicare Advantage plan or Part D plan in your area. You can do this once between Dec. 8 and Nov. 30 of the following year. This is called a 5-star special enrollment period. And your new coverage will begin the first day of the next month after you make the request.
Switch plans during open enrollment
Of course, if there's a Medicare Advantage plan or Part D plan that covers your prescription drug to your satisfaction, you can enroll in it during Medicare's fall open enrollment period from Oct. 15 to Dec. 7 each year.
And if you're in a Medicare Advantage plan, you can join a different Medicare Advantage plan or jump back to Original Medicare with a different Part D plan once during Medicare Advantage open enrollment, which is Jan. 1 to March 31 each year.
If you don't qualify for any special enrollment period, you'll have to wait for one of these official enrollment periods to change plans. In the meantime, Lalor says, "[you] can attempt to do one of those appeal exceptions."
Get more smart money moves – straight to your inbox
Sign up and we'll send you Nerdy articles about the money topics that matter most to you along with other ways to help you get more from your money.