States Where You Might Not Have to Get Car Insurance
Most states allow drivers to arrange self-insured auto insurance by posting a bond or cash.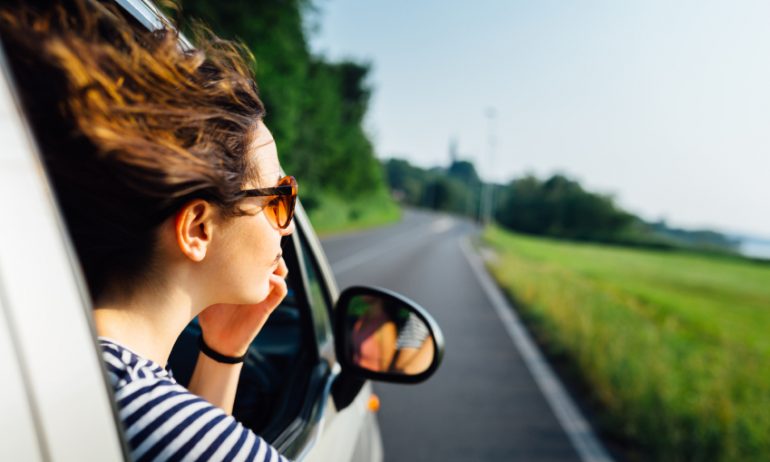 Many or all of the products featured here are from our partners who compensate us. This influences which products we write about and where and how the product appears on a page. However, this does not influence our evaluations. Our opinions are our own. Here is a list of our partners and here's how we make money.
While the vast majority of drivers must comply with state minimum car insurance requirements, most states allow little-known alternatives to insurance, and one state requires neither insurance nor an alternative.
These alternatives are a form of self insurance, but before you start driving insurance-free, read the rules that apply where you live.
What most drivers don't know
State insurance departments often tell drivers they must get auto insurance. But dig into the regulations and you'll find that's not always quite true. In many cases, you can arrange self-insured auto insurance by depositing cash or posting a bond with the state in lieu of insurance.
Here's a breakdown of states where you can deposit funds or post a bond in lieu of car insurance:
* In Maryland, drivers must also meet the state's requirement for personal injury protection, unless waived, and uninsured motorist coverage.

** Or $30,000 in securities.

Source: Property Casualty Insurers Association of America, state insurance and motor vehicle codes.
Most states will also consider self-insurance plans, in which vehicle owners pay for accidents they or their employees cause. States approve these plans on a case-by-case basis and typically require them to provide as much coverage as regular insurance. You usually must own a fleet of at least 25 vehicles to self-insure, but 10 states allow self-insurance plans for those who own fewer vehicles: Alaska, Connecticut, Georgia, Hawaii, Indiana, Maryland, New Mexico, North Dakota, Pennsylvania and Vermont.
New Hampshire and Alaska: Going rogue
New Hampshire is the only state that doesn't require residents to have insurance, or even prove they could cover their liability in an accident, according to the Insurance Information Institute and Property Casualty Insurers Association of America. But if you do cause an accident, the state will demand proof of insurance or an ability to pay for treatment of up to $50,000 in injuries and repair of up to $25,000 in property damage. If you can't, you'll face suspension of your license and registration. Drivers can meet the requirement, if they must, with a surety bond or by depositing money or securities with the state treasurer, or with alternate evidence that shows you have the ability to comply with state requirements.
The "Live Free or Die" state might also require you to prove financial responsibility for at least three years after being found at fault for an accident, driving while intoxicated, failing to stop and report an accident, vehicular homicide or assault, or a second ticket for speeding or driving recklessly.
Alaska exempts some residents — those who live in areas not connected by land to the state highway system or to a road with an average daily traffic volume greater than 499 vehicles — from car insurance requirements. The exemption currently includes residents of 294 places, including islands, towns and villages. However, these drivers do have to get car insurance if they have been cited for a serious traffic violation within the previous five years.
Should you drive without auto insurance?
Most of us pay more for insurance than we ever get back in claims. If that weren't the case, insurance companies would go out of business. But that doesn't mean it's a good idea to drive uninsured. If you live in one of the above states and you're considering going without coverage, consider these factors:
Do you have enough money for a bond? In every state except New Hampshire you need to put up quite a bit of cash in lieu of insurance.

Do you have better things to do with your money? Even if you have the money, locking it up in a bond or deposit just to avoid car insurance payments may not be the best use of it. You might be better off investing for retirement, for example.

Can you afford the risk? Causing just one accident with significant injuries or damage would ruin many people financially and is a big risk even if you can afford the loss.
Aubrey Cohen is a former staff writer at NerdWallet, a personal finance website.
---
Get more smart money moves – straight to your inbox
Sign up and we'll send you Nerdy articles about the money topics that matter most to you along with other ways to help you get more from your money.