Surety Bonds: What They Are, When You Need One
A surety bond is a way of ensuring that a business makes good on its obligations when it's hired to do a job.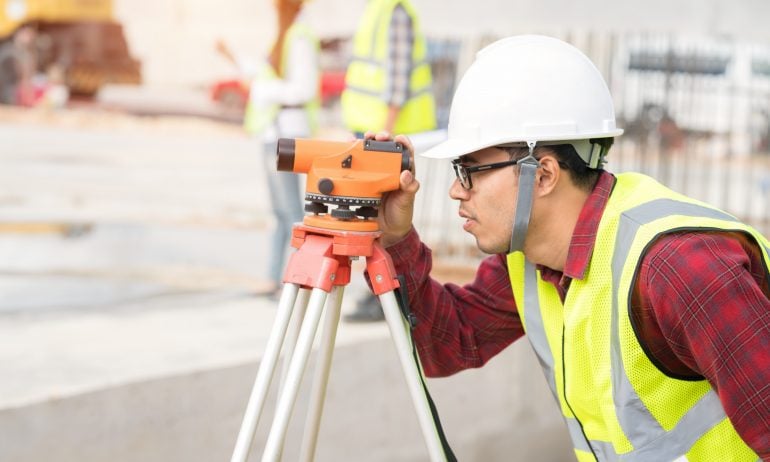 Many or all of the products featured here are from our partners who compensate us. This may influence which products we write about and where and how the product appears on a page. However, this does not influence our evaluations. Our opinions are our own. Here is a list of our partners and here's how we make money.
A surety bond is a written agreement among three parties that guarantees a task or service will be completed in accordance with the terms spelled out in the bond.
For construction firms, purchasing a surety bond is often necessary to meet requirements on a government contract, ensuring that the job will be completed following certain rules or within a particular time frame. Some businesses like auto dealerships and liquor stores need surety bonds to comply with licensing and permitting laws.
In a surety bond, there's a third party that guarantees the business will meet its obligations. If the business fails to do so, that third party will compensate the customer or government agency for any losses or failures and recoup the money from the business.
Nerdy tip:
Surety bonds differ from fidelity bonds, which protect both companies and their customers against losses from theft or fraudulent activities committed by company employees. Fidelity bonds, which tend to be less expensive, are typically carried by businesses offering services such as cleaning, moving, bookkeeping, child care or repairs.
A surety bond is a way of ensuring that a business makes good on its obligations when it is hired to do a job.
The three parties involved in a surety bond are:
Obligee: The party requiring a guarantee that work will be performed according to certain terms.

Principal: The business that is hired to perform work according to the terms of the bond.

Surety: The entity issuing the bond and guaranteeing that the principal will meet its obligations. The surety, typically an insurance company, is financially responsible to the obligee if the principal fails to meet obligations.
Say a local government agency hires a small contracting business to build a road. The government agency wants a guarantee that work will be completed in a certain time frame and in accordance with local laws.
In this example, the agency is the obligee and the small contractor is the principal. Both of them enlist a third company, known as the surety, to write an agreement or bond, guaranteeing the work will be done according to the terms spelled out in the bond. The surety's role is to assure the agency/obligee that the contractor/principal will complete its work as agreed and if it doesn't, the surety will be financially responsible. The surety recoups its costs from the principal.
What's the best fit for your business?
Answer a few questions and we'll match you with an insurance partner who can help you secure quotes.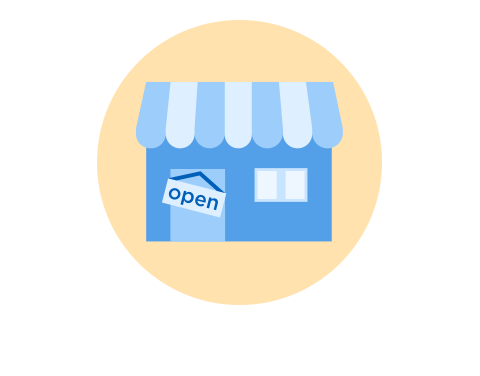 How do surety bonds work?
Surety bonds, sometimes referred to as business bond insurance, appear similar to business insurance policies. But one key difference is that insurance is an agreement between two parties — the person buying the insurance policy and an insurance provider — while surety bonds involve three parties.
Surety bonds are a way for principals, which can often be small businesses, to compete for work with larger, more established players. The principal pays the surety (an insurance company) a premium for writing the bond. The surety agrees to guarantee businesses that meet its underwriting criteria, which include the credit profile of the business, its capacity to meet the obligations of projects and its character or reputation. Once a surety agrees to guarantee a business, the relationship can last a long time, over several future projects.
The surety essentially gives the principal a line of credit. If the principal fails to do its job and the surety has to pay out a claim to the obligee, the principal has to repay the surety for the claim.
To support small businesses, the Small Business Administration guarantees some types of surety bonds. This way, the SBA will reduce the risk for a surety company so that it can offer bonds to more small businesses. The SBA charges the business a small fee — 0.6% of the contract price — for performance and payment bond guarantees.
Thousands of types of surety bonds exist, depending on the type of work involved or state or local laws. According to the National Association of Surety Bond Producers, a trade association, there are two main types of surety bonds: contract and commercial.
Contract surety bonds are meant for construction projects, so they are also known as construction bonds. The obligee and principal in this case are the project owner and a contractor hired to carry out the project. Within contract surety bonds, there are four subtypes:
Bid bond: This type of bond covers the project owner if a contractor wins a project bid but does not end up signing a contract.

Payment bond: This bond guarantees a project owner that a contractor will pay bills for labor and materials or to subcontractors and suppliers.

Performance bond: This bond assures the project owner that if a contractor does not perform the work, the surety will find another contractor to ensure the project is completed according to the contract.

Warranty or maintenance bond: The project owner is protected against any material defects or workmanship issues that may be found during the warranty period.
Commercial surety bonds are typically required by federal, state and local governments to ensure work is performed according to specific regulations or to protect public interest. For small-business owners, the most relevant types of commercial bonds are license and permit bonds, which are required by government agencies as a condition for obtaining a license or permit. Professions that may require license or permit bonds include auto dealers, plumbers, liquor store owners and mortgage brokers.