Veterans' Group Life Insurance (VGLI): Definition, Pros and Cons
VGLI offers coverage to veterans, but rates can get high for older veterans.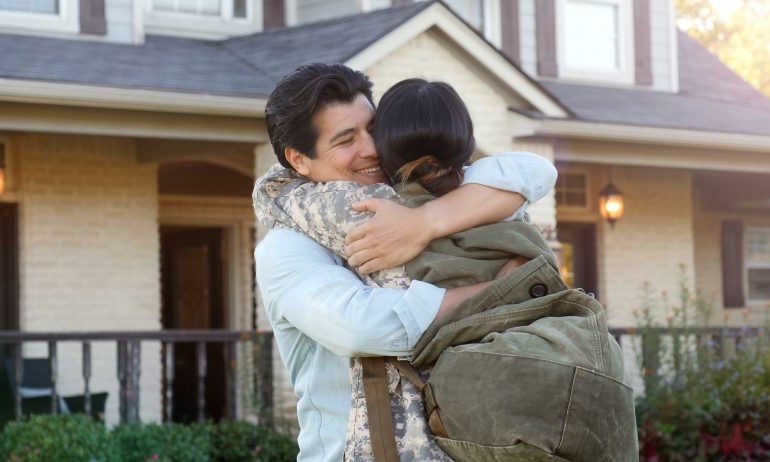 Many or all of the products featured here are from our partners who compensate us. This influences which products we write about and where and how the product appears on a page. However, this does not influence our evaluations. Our opinions are our own. Here is a list of our partners and here's how we make money.
Active-duty service members enjoy low term life insurance premiums through Servicemembers' Group Life Insurance, or SGLI. Once out of the service, you can apply for the Veterans' Group Life Insurance program, or VGLI, which allows you to keep your term insurance for life as long as you pay the premiums.
So what's the catch? While this looks like a great opportunity initially, as you get older, VGLI may no longer be your best option. Learn about the pros and cons of VGLI and some alternatives to consider.
What is Veterans' Group Life Insurance?
VGLI is a type of group term life insurance offered to former members of the military. Death benefits range from $10,000 to $400,000 and can be adjusted if your needs change. Unlike level term life insurance policies, VGLI premiums increase as you age. For example, you can get a $100,000 policy for $12 a month at age 35, but when you reach 55, you'll be paying $60 a month for the same coverage.
VGLI is a continuation of the Servicemembers' Group Life Insurance coverage offered to active military personnel. This means you must hold SGLI coverage at the time of discharge to qualify for VGLI. 
VGLI may be easy to apply for, but it may not be the most cost-effective solution. Learn more about the pros and cons before signing up for coverage.
Guaranteed acceptance. As long as you're an eligible veteran, you can't be turned down for VGLI. You can read eligibility requirements on the U.S. Department of Veterans Affairs website.  
No medical exam. There are no health questions, lab tests or life insurance medical exams if you enroll within 240 days of leaving your role in the military. You also aren't penalized for your health, and neither physical nor mental health issues affect premiums. If you apply after the 240-day period, you have to submit medical details to prove you're in good health. 
Level death benefit. The death benefit from this coverage never decreases unless you request it, and the policy remains in force as long as premiums are paid.
No membership fees. VGLI has no membership or enrollment fees, operating like many group life insurance programs offered by private employers.
Coverage is based on your SGLI policy. A major drawback to VGLI is that your coverage is tied to the amount of SGLI coverage you previously had in place. While you can increase coverage beyond your original SGLI coverage, you can do it only by, at most, $25,000 every five years.
Higher premiums for older veterans. While guaranteed acceptance is convenient, it comes at a cost. VGLI rates are affordable for younger veterans, but maintaining this coverage can become expensive in later years. This is because rates increase significantly as you age. As shown below, rates for older veterans can be high compared with standard level term life rates.
No permanent policy options. VGLI offers only term life insurance. This means the policy has a death benefit but doesn't build cash value. 
Low coverage amounts. VGLI has a relatively low death benefit cap at $400,000. To compare, the average amount of term life insurance people buy on the open market is $500,000, according to Quotacy, a brokerage firm. This might not be a problem for you, but be aware that you'll need to find additional coverage if you need a death benefit over $400,000.
VGLI isn't always on offer. You'll have one year and 120 days to apply for VGLI once you leave the military, but the window closes after that.
VGLI rates are determined by your age and the value of the death benefit you select. You can get coverage in $10,000 increments from $10,000 to $400,000. The lowest prices are offered to veterans younger than 30, with rates increasing every five years until you're 80. 
You can still keep your coverage after 80, and the price stops increasing based on age. The table below shows rates for $100,000, $200,000 and $400,000 of coverage.
Sample monthly VGLI rates
Source: U.S. Department of Veterans Affairs.
VGLI rates vs. term life rates
Here are average annual rates for VGLI and term life policies with $400,000 of coverage. Super preferred rates are for the healthiest applicants, preferred rates are for applicants in good health and standard rates are for applicants in average health. 
As you can see from this comparison, term life is considerably cheaper than VGLI as you get older. While VGLI rates increase every five years, rates for level term life stay the same for the duration of the policy.
VGLI (average annual rates for 20 years of coverage)

20-year term life (super preferred health class)

20-year term life (preferred health class)

20-year term life (standard health class)

Source: Quotacy and the U.S. Department of Veterans Affairs. Rates valid as of Feb. 2, 2023.
VGLI rates vs. whole life rates
When you're younger, a VGLI policy may be cheaper than a whole life policy, but rates increase as you age. Whole life rates, by comparison, typically stay level throughout the length of the policy. This means you'll likely spend more money on a VGLI policy in the long run. 
For example, the average cost of a $400,000 whole life policy for a healthy 30-year-old is $3,474. If the applicant lives to 80, they will have spent a total of $173,700. If the same person bought a VGLI policy, they will have spent $252,240 by age 80.    
However, if you're shopping for coverage when you're older, a whole life policy may not be the right option. A healthy 80-year-old can buy $400,000 of VGLI coverage for $21,600 a year, while the same person will likely pay $43,283 for a whole life policy. 
Find the right life insurance plan for you
Make sure you and your loved ones are covered - compare customized life insurance quotes from our partners.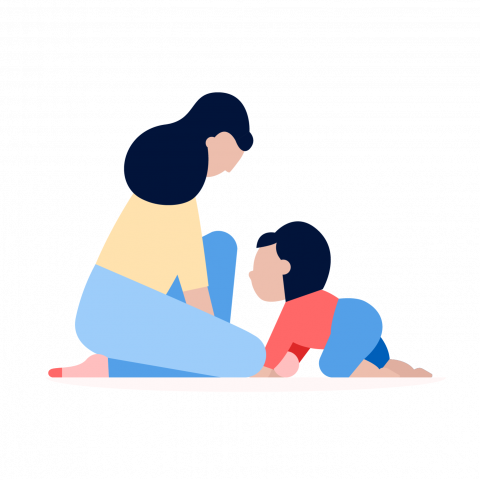 Level term life insurance. Buying term life on the open market may be a better option than VGLI if you're looking for temporary coverage. A number of insurers allow you to fix rates with term life insurance for periods of up to 40 years, and coverage amounts can range into the millions. If you need more coverage than VGLI provides, term policies are usually the cheapest life policies available.
Permanent life insurance. If you want to build cash value, you may be able to lock in rates for other types of life insurance, such as whole life. Permanent life insurance is more expensive than term life, but coverage can last for the rest of your life, and your premiums won't increase over time.
You can convert your VGLI policy to an individual permanent life policy with a participating insurance company, without proof of good health.
Get more smart money moves – straight to your inbox
Sign up and we'll send you Nerdy articles about the money topics that matter most to you along with other ways to help you get more from your money.