How to Buy Disney Stock (DIS)
Before you buy Disney stock, research the company's business and fundamentals, review your portfolio and set a budget.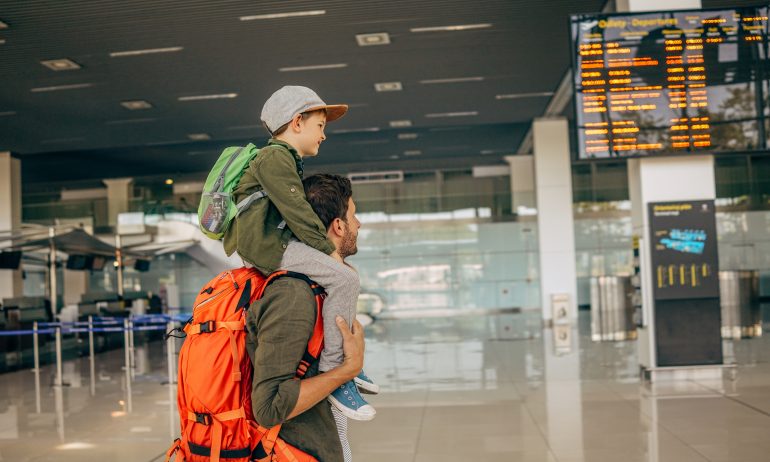 Many or all of the products featured here are from our partners who compensate us. This influences which products we write about and where and how the product appears on a page. However, this does not influence our evaluations. Our opinions are our own. Here is a list of our partners and here's how we make money.
---
The investing information provided on this page is for educational purposes only. NerdWallet does not offer advisory or brokerage services, nor does it recommend or advise investors to buy or sell particular stocks, securities or other investments.
Even if theme parks aren't your thing, there's a good chance some of your money flows into The Walt Disney Company's pockets: The behemoth owns Hulu, ABC and Marvel Studios, among other entertainment brands.
Given the company's broad reach and cult following, it's no surprise that Disney stock is a frequent object of investor attention. If the idea of buying Disney stock appeals to you, here's our guide for how to do it.
1. Decide where to buy Disney stock
Disney stock isn't just attractive to traditional stock investors. The company's iconic cultural stature has made its stock popular with more casual investors — Disney super-fans and parents or grandparents who want to buy Disney stock as a gift.
Your intentions will help determine the best way to buy Disney stock. The two main options:
Buy Disney stock directly: Some companies, including Disney, offer a direct purchase investment plan that allows you to purchase shares of the stock directly from the company itself. These direct stock purchase plans typically require minimum investments and charge enrollment fees. In the case of Disney, the minimum investment for new shareholders is $250 — more than the current Disney stock share price — or a commitment to invest $50 a month as a recurring electronic transfer into the plan. There is also a $20 enrollment fee.

Buy Disney stock online via an online brokerage account: A brokerage account is an investment account that's easy to open and typically doesn't charge initiation or account opening fees. Many brokers charge no commission to buy stock. (See our tutorial on how to open a brokerage account for specific instructions.)
2. Research Disney and its stock
You may be well-versed in all the Disney characters, theme parks and brands, but you're probably less familiar with the bones of the company: its management, revenue, net income and earnings. With a company like Disney, you also want to be familiar with where revenue is coming from, or which divisions drive the biggest profits. This is the difference between knowing a company as a customer and knowing it as an investor.
It's also helpful to look at the industry in which Disney operates, as well as the company's competition. What challenges are ahead for the entertainment industry, and how is Disney positioned to weather — or not weather — them? Our guide to how to research a stock will help you answer those questions, and Disney's investor relations website collects the company's annual and quarterly reports. Online brokers also offer research on their platforms, as do independent analysis sites.
3. Decide how Disney stock fits into your portfolio
You've looked at Disney from every angle. It's a blue-chip stock with a solid history. But there are still risks in buying its shares.
Individual stocks are typically riskier investments than diversified options like index funds or exchange-traded funds. To build a diversified portfolio out of individual stocks, you'll need to research 20, 30, maybe 40 companies. That takes a lot of work.
Index funds and ETFs do that work for you, by tracking a market index and allowing you to hold stock in hundreds of different companies within one fund. Unlike with an individual stock, when one company in an index fund goes belly up, you don't lose your full investment. Over the long term, the other companies in the fund pick up the slack.
This aligns with two principles of investing — diversification and asset allocation — that encourage spreading your money across various companies, industries and asset types (e.g., stocks and safer investments like bonds) in order to reduce risk. You'll also want to be mindful of your goals and why you're investing in the first place.
None of the above is meant to scare you off buying Disney stock. In fact, owning shares of a publicly traded company can be a great way for adults and kids alike to get a hands-on education about how businesses are run and how the stock market works. You just want to consider your whole portfolio and how buying Disney would fit in it.
Advertisement
Fees 

$0

per trade for online U.S. stocks and ETFs

Promotion 

Get $100

when you open a new, eligible Fidelity account with $50 or more. Use code FIDELITY100. Limited time offer. Terms apply.

Promotion 

None

no promotion available at this time

Promotion 

Get up to 12 free fractional shares (valued up to $3,000)

when you open and fund an account with Webull.
4. Consider how much you can afford to invest
After you've done the research and analyzed your portfolio, if you want to buy Disney stock the next question is: How many shares? Buying as much Disney as you can afford may not be the best decision.
First, consider the following about your financial situation:
How will buying Disney affect the balance of your portfolio? Investors often aim to have a diverse set of investments, ranging across companies, sectors and assets. When it comes to stocks, one general rule is to not have more than 10% of your portfolio in a single stock.

What are your short-term goals? The stock market fluctuates from day to day and usually is best for long-term investing. It is not the place to stash your short-term savings, where the goal is not growth but instead to preserve what you have. You should also think about whether you have enough set aside for an emergency. Three to six months of living expenses is a common suggestion from financial experts.

How will you invest going forward? Rather than putting in all your money at once, the strategy of dollar-cost averaging calls for making regular investments over time. This can help you avoid buying only when prices are high.
5. Place your Disney stock order
The time has come: You have a budget, a brokerage account and you're ready to make your purchase. To do that, you'll use your broker's online trading platform and fill out an order ticket to buy Disney stock.
Start by searching Disney's ticker symbol, DIS, which will bring up the current price per share, alongside a buy button. Click that button and an order ticket will pop up.
On the order ticket you'll be prompted to tell your broker how many shares of Disney you want to buy and how to process your order by selecting an order type. Generally, you can choose between these two:
A market order may be best if you want your order to process quickly. It tells the broker to put your order through as soon as possible, prioritizing speed over price. That means the price you pay might vary a bit from the price per share you saw when you started placing your order.

A limit order may be best if you're most concerned about the price per share. It tells the broker to place your order for Disney only if the stock is priced at or below a level you set. For example, if you only want to buy Disney if the share price is $113 or less, you will put that price into the order ticket and select a limit order. It's possible your order won't execute if that price is not available.
See our general guide on how to buy stocks for more details, including a full breakdown of various order types.
Neither the author nor editor held positions in the aforementioned investments at the time of publication.
Track your net worth and use our Nerdy tools to learn about how to save more for retirement.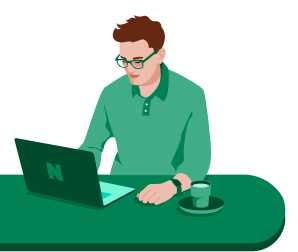 Get more smart money moves – straight to your inbox
Sign up and we'll send you Nerdy articles about the money topics that matter most to you along with other ways to help you get more from your money.