How to Navigate a Crypto Crash in 2022
Crypto has crashed before, and it can be helpful to keep some established investing principles.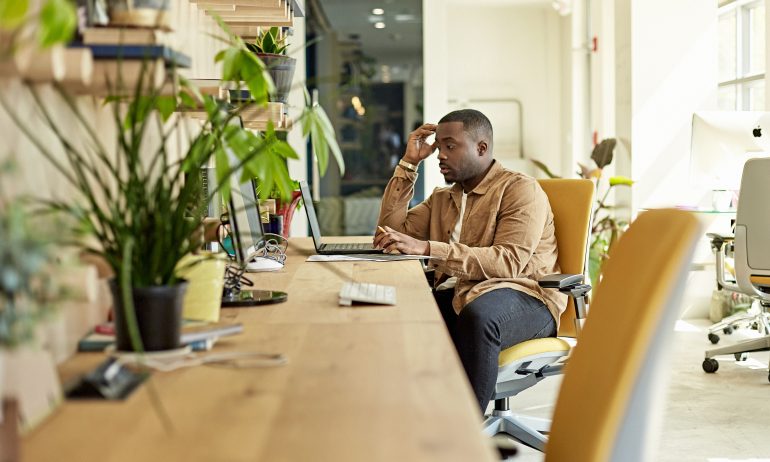 Many or all of the products featured here are from our partners who compensate us. This may influence which products we write about and where and how the product appears on a page. However, this does not influence our evaluations. Our opinions are our own. Here is a list of our partners and here's how we make money.
---
The investing information provided on this page is for educational purposes only. NerdWallet does not offer advisory or brokerage services, nor does it recommend or advise investors to buy or sell particular stocks, securities or other investments.
The line has stopped going up.
Cryptocurrencies' all-time highs of 2021 now seem like a distant memory, and the crypto crash of 2022 has seen major digital assets give back the gains they achieved during their historic bull run.
So, why is crypto crashing? It's important to remember that in this latest cycle, crypto assets are not alone. The stock market has been suffering a downturn, too, as U.S policymakers seek to tame inflation by tightening the monetary supply and raising interest rates.
Crypto, though, has been hit particularly hard as investors have been moving away from risky assets. And the decline in crypto prices is putting stress on institutions and other large players in the field who made investments near the top of the market.
Crypto investing has never been for the faint of heart. Digital assets are quite volatile, and such fluctuations have happened before. Though the factors driving each crypto crash are different, it can be helpful to remember a few established investing principles.
"It is very interesting that every time that Bitcoin goes up, it gains all the hype, people get excited," Kiana Danial, author of "Cryptocurrency Investing For Dummies," said in 2021. But Danial added that the last person who buys when the price is at the top "is the person who's going to panic when the price inevitably drops."
When negative sentiment is spreading in crypto circles, some people describe the sentiment as FUD, or fear, uncertainty and doubt. Though these emotions can help you identify red flags, it's important to keep a level head and to think about whether short-term instability affects your long-range plans.
So, what do you do when digital assets like Bitcoin crash? Here are some answers to common questions that may help you navigate the situation.
Crypto's price moves can be affected by interest rates, inflation and other macroeconomic factors that can affect how confident people feel investing their money in risky alternative assets. With interest rates rising, savings accounts become more attractive, and some people may be more comfortable putting their money where they can get predictable returns.
And when prices fall rapidly as they have in the spring of 2022, that can compound the pressure on the market by forcing some investors to free up cash so they can meet other obligations.
Another factor that can drive investor pessimism and may lead to crypto crashing is government actions by regulators around the world.
As interest in cryptocurrency has grown, public officials are reckoning with what the technology might mean for monetary policy, security and the environment.
China has been particularly aggressive. On Sept. 24, 2021 for example, prices dropped after the Chinese government declared cryptocurrency transactions illegal, and said overseas exchanges are not allowed to do business with people in China.
The drawdowns in 2022 come as the crypto market has been bracing for action from the U.S. government on multiple fronts. As monetary policymakers raise interest in an effort to slow inflation, the Biden administration has ordered federal agencies to develop detailed plans for crypto oversight.
Developments like these are a reminder that cryptocurrency remains a relatively new technology whose full effects on the worldwide economy are not yet clear. Crypto prices are volatile, and unanticipated events can send prices downward.
Has crypto crashed before?
For those who have been investing in cryptocurrencies for years, dramatic gains and losses are nothing new. For example, Bitcoin recorded a previous record high of nearly $20,000 in December 2017, but by December 2018 was trading below $3,500.
As Bitcoin gains adoption, "the up moves and down moves can be breathtaking. Taking the long-term view puts these moves in perspective," said Greg King, founder and CEO of Osprey Funds, an investment firm specializing in digital assets.
Seasoned investors have welcomed some previous price drops. "Then, you would actually see the drop of value in Bitcoin as an opportunity to purchase," Danial said.
(Note: Comments in this story are from June of 2021 and are not in response to the current Bitcoin price moves.)
What are the risks of buying crypto?
When crypto is crashing, someone who's been intrigued from the sideline might think this is the time to get in and "buy low." But King recommends asking yourself two questions before deciding to invest in Bitcoin or other cryptos.
"Consider whether an 80% to 90% down move in your crypto holdings would cause you to lose sleep at night or sell," he said. "If the answer to either of those is yes, don't invest."
"Any asset has ups and downs — cryptocurrency has more ups and downs because of the amount of hype and FOMO involved," Danial added, alluding to a fear of missing out, "and the fact that people actually don't know what it is. They buy it because they heard somebody talk about it … they are taking unmeasured risks.
"Ask yourself what amount of money you can actually afford to lose, because any investment has inherent risk," she said. "If you are selecting your assets wisely and you have concrete reasons why you're investing in it, you shouldn't be swayed when the markets drop, and you will stay the course."
Advertisement
Promotion

None

no promotion available at this time

Promotion

Get $5 in Crypto

after opening a Webull account, activating crypto trading, and completing 1 crypto trade before 8/31/2022.

Promotion

Get $10

when you buy $100 worth of crypto.
How does crypto fit into your portfolio?
Crypto experts suggest refraining from "all in" moves when deciding to invest. "Avoid buying large amounts of cryptocurrency all in one shot," says Jake Yocom-Piatt, co-founder of the cryptocurrency Decred. "If you buy a whole bunch at once and the price drops, psychologically that's very difficult for people."
Instead, he suggests considering a common strategy from investing in stock markets: dollar-cost averaging. "Buy a small amount every month and then just keep doing it, as the price goes up or the price goes down, as opposed to buying it all in this one single crystalized cost which you're going to have to deal with psychologically for the foreseeable future."
Personal finance experts often say that any single asset, be it a specific coin or company's stock or something else, should only be the sprinkling atop the parfait of an otherwise vanilla portfolio of stocks, bonds and mutual funds that mean to help you achieve your long-term financial goals.
"If crypto is the only asset you are investing in, you are probably taking on way too much risk," Danial says.
And even within the portion of your portfolio that's devoted to crypto, diversification can be a good idea. There are thousands of cryptocurrencies. It can be helpful to do your research and buy a handful of crypto assets that you believe are promising. That way, if one falls in value due to some specific factor, you've spread your risk around.
Disclosure: The author Andy Rosen owned BTC at the time of publication. NerdWallet is not recommending or advising readers to buy or sell BTC or any other cryptocurrency.
Get more smart money moves – straight to your inbox
Sign up and we'll send you Nerdy articles about the money topics that matter most to you along with other ways to help you get more from your money.