Ethereum (ETH) vs. Ethereum Classic (ETC): How the Split Happened
Ethereum and Ethereum Classic both originated from the same blockchain, but Ethereum remains the more popular of the two by a large margin.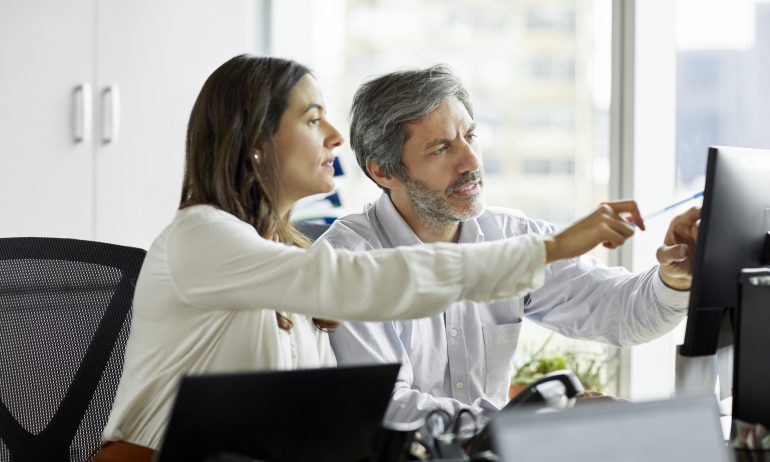 Many or all of the products featured here are from our partners who compensate us. This influences which products we write about and where and how the product appears on a page. However, this does not influence our evaluations. Our opinions are our own. Here is a list of our partners and here's how we make money.
---
The investing information provided on this page is for educational purposes only. NerdWallet, Inc. does not offer advisory or brokerage services, nor does it recommend or advise investors to buy or sell particular stocks, securities or other investments.
If you're looking to buy Ethereum, you might come across two similarly named cryptocurrency blockchain networks: Ethereum and Ethereum Classic. Both have native coins — ETH and ETC, respectively — referred to as "ether," but their prices and market caps are dramatically different. Ethereum is the most popular option by a large margin.
The Ethereum blockchain went live in 2015, quickly becoming a popular alternative to Bitcoin due to the increased functionality it offered. Ethereum Classic resulted from a programming update to the Ethereum blockchain following a hacking incident in 2016. Today, both blockchains remain operational, but Ethereum's price and market cap have soared, far outpacing Ethereum Classic.
| | | |
| --- | --- | --- |
| | High. Ethereum is second only to Bitcoin, with a market cap of a little over $215 billion. | Low. ETC is far behind ETH, with a market cap of about $5.1 billion. |
| | High. The price of 1 ETH coin hit an all-time high of more than $4,500 in 2021, but by the end of 2022 was trading closer to $1,200. | Low. The price of one ETC coin exceeded $100 at its all-time high in 2021, but by the end of 2022 it was trading near the $15 to $20 range. |
| | No. ETH doesn't have a fixed supply of coins. | Yes. ETC coins are issued to the circulating supply as a reward for miners, and there is a fixed supply of 210,700,000 coins. |
| | In progress. Ethereum migrated to a proof-of-stake system in 2022, making it less energy-intensive than its original proof-of-work system. | Not planned. Ethereum Classic will continue to use a proof-of-work system, where cryptocurrency miners are rewarded for validating transactions on the blockchain. |
To understand how Ethereum Classic came about, it's important to first understand how Ethereum works.
Ethereum was the first blockchain platform that allowed developers to build smart contracts. Smart contracts are programs that establish the terms of an agreement on a blockchain network. They're important in the cryptocurrency space because they are automated — as soon as the terms of a smart contract are met, they are coded to automatically execute a transaction.
As Ethereum's popularity grew, so did the usage of smart contracts on the blockchain. Among many other applications, smart contracts were used to create DAOs (pronounced like "dows"), which stands for "Decentralized Autonomous Organizations." DAOs are organizations where individuals can pool money together and vote on how to spend it.
In 2016, one of these early organizations, named "The DAO," launched a crowdfunding project on the Ethereum blockchain in an attempt to create a decentralized marketplace where people could share things like vehicles or living spaces (think Airbnb, but on a decentralized blockchain).
This idea became popular and raised what was worth over $150 million in ETH at the time from investors across the world. But security gaps in the code left it exposed, and a hacker was able to siphon away more than 3.6 million ETH coins (worth approximately $60 million at the time of the attack).
Ethereum hard fork: A blockchain moral quandary
To resolve the loss of funds for their users, Ethereum executed a hard fork — in simple terms, a programming update — to roll back the Ethereum blockchain's ledger and erase the transactions where funds were stolen. Then, they reallocated the ether held in The DAO crowdfunding project to a different smart contract on the network, which allowed investors to withdraw funds that had been stolen.
But many users on the Ethereum network disagreed with the hard fork solution. Why? One of the core principles of blockchain technology is the concept of immutability — in other words, a blockchain ledger is supposed to be permanent and unchangeable. So rolling the ledger back to before the hacking incident violated this principle, and became controversial among Ethereum users and other cryptocurrency enthusiasts.
While the majority of Ethereum users (in particular, the victims of The DAO hack) were happy to accept the programming upgrade, many users weren't. Smart contracts are designed to operate without any central authority, meaning that outside of the code itself, there is no governing party allowed to change rules, validate or invalidate any transactions. Some users felt that by stepping in and attempting to fix the problem, the leadership at Ethereum went against the decentralization movement and acted as a governing body. Users who didn't agree with the fork wanted to keep the old programming, which includes The DAO hacking transactions. This blockchain continued on without erasing those transactions and became what is now Ethereum Classic.
Advertisement
Fees 

0% - 3.99%

varies by type of transaction; other fees may apply

Promotion 

Get $200 in crypto

when you sign up. Terms Apply.

Promotion 

None

no promotion available at this time

Promotion 

None

no promotion available at this time
As with any investment, both of these cryptocurrencies carry risk, and the cryptocurrency market has seen some extreme volatility in recent months. But as they go along separate paths, ETH and ETC continue to drift apart. The developers of ETH have moved away from the "proof-of-work" system that required miners to run powerful computers to support the network, and the more popular cryptocurrency now uses the more efficient "proof-of-stake" protocol. ETC, on the other hand, has stuck with mining. Both systems have their strengths, but the increasing separation in how they work offers investors a clear choice.
Neither the author nor editor held positions in the aforementioned investments at the time of publication.
Track your net worth and use our Nerdy tools to learn about how to save more for retirement.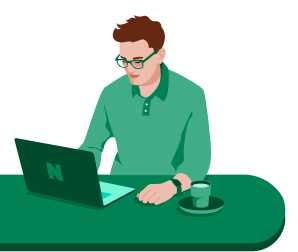 Get more smart money moves – straight to your inbox
Sign up and we'll send you Nerdy articles about the money topics that matter most to you along with other ways to help you get more from your money.