Index Funds: How to Invest and Best Funds to Choose
Index funds are a low-fee, no-fuss way to invest. It might be the smartest and easiest investment you ever make.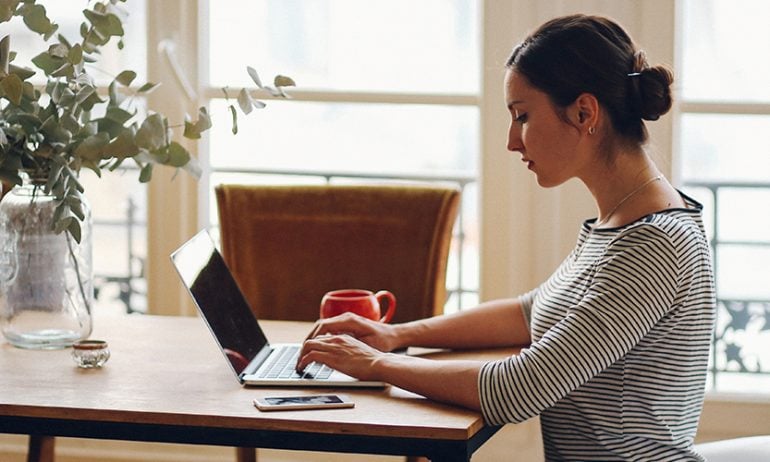 Many or all of the products featured here are from our partners who compensate us. This may influence which products we write about and where and how the product appears on a page. However, this does not influence our evaluations. Our opinions are our own. Here is a list of our partners and here's how we make money.
---
The investing information provided on this page is for educational purposes only. NerdWallet does not offer advisory or brokerage services, nor does it recommend or advise investors to buy or sell particular stocks or securities.
Everyone gushes about index mutual funds, and for good reason: They're an easy, hands-off, diversified, low-cost way to invest in the stock market.
Index funds are investments made up of stocks that mirror the companies and performance of a market index, such as the S&P 500. Index funds are passively managed and have lower fees than actively managed funds, and often generate higher investment returns. Index funds are well-diversified investments.
Lastly, index funds are easy to buy. Here's how it's done.
Index mutual funds track various indexes. The Standard & Poor's 500 index is one of the best-known indexes because the 500 companies it tracks include large, well-known U.S.-based businesses representing a wide range of industries.
But the S&P 500 isn't the only index in town. There are indexes — and corresponding index funds — composed of stocks or other assets that are chosen based on:
Company size and capitalization. Index funds that track small, medium-sized or large companies  (also known as small-, mid- or large-cap indexes).

Geography. These funds focus on stocks that trade on foreign exchanges or a combination of international exchanges.

Business sector or industry.  Funds that focus on consumer goods, technology, health-related businesses, for example.

Asset type. Funds that track domestic and foreign bonds, commodities, cash.

Market opportunities. Emerging markets or other nascent but growing sectors for investment.
Despite the array of choices, you may need to invest in only one. His Royal Investment Highness Warren Buffett has said that the average investor need only invest in a broad stock market index to be properly diversified. (For more, check out our story on simple portfolios to get you to your retirement goals.)
However, you can easily customize your allocation if you want additional exposure to specific markets in their portfolio (such as more emerging market exposure, or a higher allocation to small companies or bonds).
Advertisement
Promotion

None

no promotion available at this time

Promotion

None

no promotion available at this time

Promotion

None

no promotion available at this time
2. Select which index fund
Once you've decided which index you're interested in, it's time to choose which corresponding index fund to buy. Oftentimes, this boils down to cost.
Low costs are one of the biggest selling points of index funds. They're cheap to run because they're automated to follow the shifts in value in an index. However, don't assume that all index mutual funds are cheap.
Even though they're not actively managed by a team of well-paid analysts, they carry administrative costs. These costs are subtracted from each fund shareholder's returns as a percentage of their overall investment.
Two funds may have the same investment goal  — like tracking the S&P 500 — yet have management costs that can vary wildly. Those fractions of a percentage point may seem like no big deal, but your long-term investment returns can take a massive hit from the smallest fee inflation. Typically, the bigger the fund, the lower the fees.
The main costs to consider:
Investment minimum. The minimum required to invest in a mutual fund can run as high as a few thousand dollars. Once you've crossed that threshold, most funds allow investors to add money in smaller increments.

Account minimum. This is different than the investment minimum. Although a brokerage's account minimum may be $0 (common for customers who open a traditional or Roth IRA), that doesn't remove the investment minimum for a particular index fund.

Expense ratio. This is one of the main costs are subtracted from each fund shareholder's returns as a percentage of their overall investment. Find the expense ratio in the mutual fund's prospectus or when you call up a quote of a mutual fund on a financial site. For context, the average annual expense ratio was 0.09% for stock index funds and 0.07% for bond index funds, versus 0.82% for actively managed stock funds and 0.58% for actively managed bond funds, according to a 2016 report from the Investment Company Institute.

Tax-cost ratio. In addition to paying fees, owning the fund may trigger capital gains taxes if held outside tax-advantaged accounts like a 401(k) or an IRA. Like the expense ratio, these taxes can take a bite out of investment returns: typically 0.3% of returns when invested in an index fund, according to a 2014 study by Vanguard founder John Bogle. Fund tracker Morningstar calculates the tax-cost ratio, which shows the percentage by which a fund's performance has been reduced by taxes.
You can purchase an index fund directly from a mutual fund company or a brokerage. Same goes for exchange-traded funds (ETFs), which are like mini mutual funds that trade like stocks throughout the day (more on these below).
When you're choosing where to buy an index fund, consider:
Fund selection. Do you want to purchase index funds from various fund families? The big mutual fund companies carry some of their competitors' funds, but the selection may be more limited than what's available in a discount broker's lineup.

Convenience. Find a single provider who can accommodate all your needs. For example, if you're just going to invest in mutual funds (or even a mix of funds and stocks), a mutual fund company may be able to serve as your investment hub. But if you require sophisticated stock research and screening tools, a discount broker that also sells the index funds you want may be better. (If you don't have a brokerage account, here's how to open one.)

Trading costs. If the commission or transaction fee isn't waived, consider how much a broker or fund company charges to buy or sell the index fund. Mutual fund commissions are higher than stock trading ones, about $20 or more, compared with less than $10 a trade for stocks and ETFs.

Impact investing. Want your investment to make a difference outside your portfolio? Some index funds track benchmarks that target companies with more women in leadership positions, global companies in the clean energy universe or high ESG (environmental, social and governance) ratings. Learn more about impact investing.

Commission-free options. Do they offer no-transaction-fee mutual funds or commission-free ETFs? This is an important criterion we use to rate discount brokers. (The selections at Charles Schwab, E-Trade, Fidelity and TD Ameritrade are worth checking out.)
---
Best 
S&P 500 
index funds with low costs for Winter 2021
By far, the most popular class of index funds are linked to the S&P 500 — in 2019, nearly 30% of all investor cash in index funds tracked that benchmark index, according to the Investment Company Institute. Here are some of the best index funds pegged to the S&P 500.
| | | | |
| --- | --- | --- | --- |
| Vanguard 500 Index Fund - Admiral shares (VFIAX) | Also known as the Vanguard S&P 500 Index fund, this fund was founded in 1976 and is the granddaddy of all index funds. Like the other S&P 500 funds on this list, this fund gives exposure to 500 of the largest U.S. companies, which make up about 75% of the U.S. stock market's total value. | | |
| Schwab S&P 500 Index Fund (SWPPX) | As research firm Morningstar notes, this is one of the cheapest and most accessible S&P 500-tracking funds out there. Launched in 1997, this Schwab fund charges a scant 0.02% expense ratio and requires no minimum investment, making it attractive for investors concerned about costs. | | |
| Fidelity 500 Index Fund (FXAIX) | Founded in 1988 (formerly known as Institutional Premium Class fund), Fidelity removed this fund's investment minimum last year, so investors with any budget size can get into the low-cost index fund action. | | |
| Fidelity Zero Large Cap Index (FNILX) | In the race for the lowest of the low-cost index funds, this Fidelity fund made news last summer by being among the first to charge no annual expenses, meaning investors can keep all their cash invested for the long run. | | |
| T. Rowe Price Equity Index 500 Fund (PREIX) | Founded in 1990, the fund's expense ratio is competitive with other providers, but the $2,500 minimum may be steep for beginning investors. | | |
---
Other things to keep in mind
Index funds have become one of the most popular ways for Americans to invest because of their ease of use, instant diversity and returns that typically beat actively managed accounts. Some additional things to consider:
Frequently asked questions