What Is a Closed-End Fund, and Should You Invest in One?
Closed-end funds are a lesser-known kind of mutual fund. Your best odds of success come when you buy them at a discount.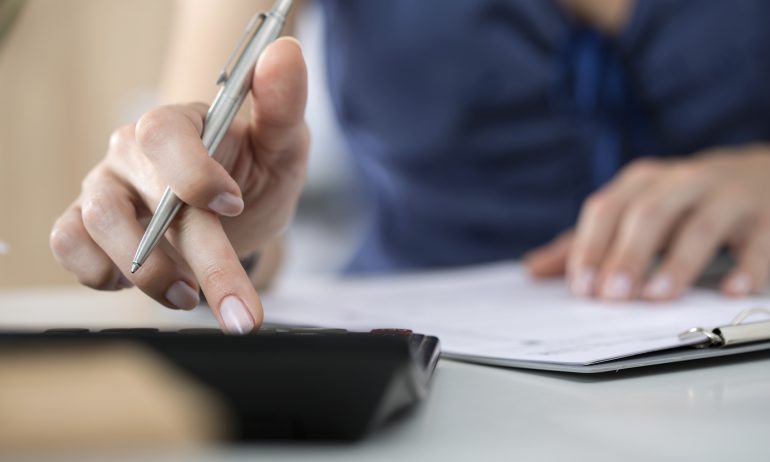 Many or all of the products featured here are from our partners who compensate us. This may influence which products we write about and where and how the product appears on a page. However, this does not influence our evaluations. Our opinions are our own. Here is a list of our partners and here's how we make money.
---
The investing information provided on this page is for educational purposes only. NerdWallet does not offer advisory or brokerage services, nor does it recommend or advise investors to buy or sell particular stocks or securities.
It's a case of sibling rivalry. Closed-end funds are one of two major kinds of mutual funds, alongside open-end funds. Since closed-end funds are less popular, they have to try harder to win your affection. They can make a good investment — potentially even better than open-end funds — if you follow one simple rule: Always buy them at a discount.
Like many siblings, these two are as different as they are alike. Here's what you need to know about closed-end funds and whether you should buy one.
Closed-end fund definition
All mutual funds sell shares to investors, then use that money to buy securities. Each fund has specific objectives — such as investing in large, medium or small companies or in specific industries — and the securities it purchases must meet that mission.
One key difference between open-end funds and closed-end funds is how they sell shares to the public.
Open-end funds can sell as many shares to investors as they want. However, they sell shares only at the fund's net asset value per share. That's the market value of all the fund's holdings, minus any owned through borrowing on margin, divided by the number of shares. For example, if a fund has net assets of $100 million and 5 million shares, the price per share is $20 ($100 million divided by 5 million).
This practice prevents new investors from diluting the holdings of the fund's current investors. At the end of each trading day, the fund calculates its net asset value, and new investors can buy the fund's shares at that price. Then, the fund puts that money to work by buying new securities — stocks or bonds, for example.
"

The No. 1 rule for buying a closed-end fund is to buy it at a substantial discount to its net asset value per share.

"
Open-end funds are common in employer-sponsored 401(k) plans, and many individual investors buy them as well because their expenses tend to be lower. Indeed, when people talk about "mutual funds," they usually are referring to open-end funds.
In contrast, a closed-end fund sells a fixed number of shares during its initial public offering and never reopens the fund to sell more. Investors can buy and sell the fund throughout the day, and the fund's price on the exchange fluctuates during the day, much like a normal stock's. And a closed-end fund's market price can be the same as or higher or lower than its net asset value per share. (We'll dig into this below.)
Closed-end funds are much less common than open-end funds, and they have some other features and risks not usually found in open-end funds:
Because closed-end funds are often actively managed, with the investment manager trying to beat the market, they may charge higher fees, making them less attractive to investors.

Closed-end funds frequently use leverage — borrowing money to fund their asset purchases — to increase returns. That strategy is a double-edged sword: It improves returns when stocks are rising but makes returns worse when stocks are falling.

Closed-end funds tend to pay out higher dividends to investors in part because they use leverage to help boost returns. Again, that works well in a rising market, less so in a falling one.
Investors need to be aware of these differences before buying a closed-end fund. The potential for higher dividends makes closed-end funds attractive, but the potential downside is greater, too, not only because of the leverage these funds use but also their structure. Because they trade throughout the day, closed-end funds can trade below their net asset value for a long time — and they often do. But that's also an opportunity for a smart investor.
Should you invest in a closed-end fund?
Your best odds of success come when you buy a closed-end fund at a discount to its net asset value. That's easier to do than you might think since many funds trade at discounts and the fund's net asset value is published quarterly or monthly by the investment manager. From there, you can simply divide the fund's share price by its net asset value to determine if the fund is trading at a discount.
It bears repeating: The No. 1 rule for buying a closed-end fund is to buy it at a substantial discount to its net asset value per share.
How substantial? It's not uncommon for funds to trade at 10% or even 15% below their net asset value. It might not sound like a lot, but that kind of discount gives you a built-in edge on the market. Not only will you gain if the fund's holdings rise in value, you'll also benefit if the discount to net asset value has decreased and you decide to sell your shares.
That said, many investors might feel more comfortable investing in an exchange-traded fund. ETFs trade throughout the day, like a closed-end fund, but they tend to track a market index, like the Standard & Poor's 500 index of large companies. This means their management fees are often lower, and that's money that goes right back into investors' pockets.
How to buy closed-end funds
The first thing you'll need is a brokerage account, especially one that's attuned to the needs of mutual-fund investors. Then, you'll need to consider:
What kind of fund do you want? U.S-only stocks? Dividend stocks? International stocks?

What is the performance over time? Look for a strong one. You can find fund performance over the long haul at most financial websites.

What is the fund's typical discount to net asset value and its current discount? This provides you with an idea of how much the discount might decrease.

What is the fund's expense ratio? This ratio will usually be higher than an open-end fund's expenses, so beware of sticker shock.

What level of dividend does the fund pay?

How much leverage (debt) has the fund taken on? Too much debt makes the fund riskier. Debt that is greater than 30% to 40% of the fund's assets really amps up risk.
To gain some context when you find funds that look interesting, you'll want to check each of these areas before making a decision on which to buy.