Best Short-Term Investment Accounts for Money You Need in 5 Years or Less
A side-by-side comparison of online savings and money market accounts, cash management accounts, short-term bond funds, money market mutual funds and peer-to-peer loans.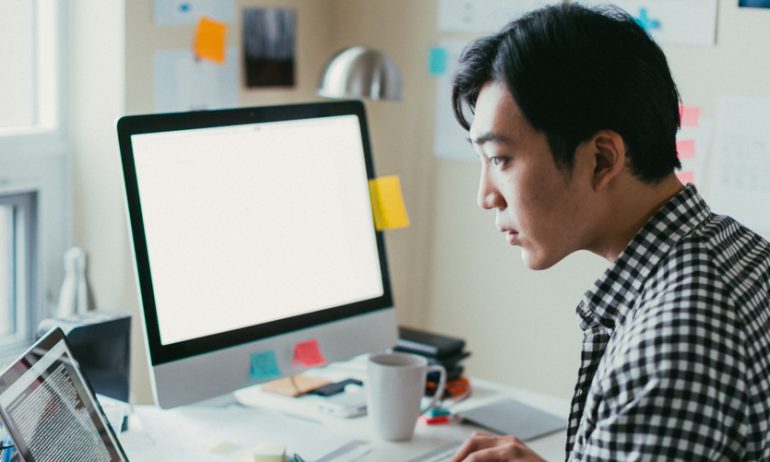 Many or all of the products featured here are from our partners who compensate us. This may influence which products we write about and where and how the product appears on a page. However, this does not influence our evaluations. Our opinions are our own. Here is a list of our partners and here's how we make money.
---
The investing information provided on this page is for educational purposes only. NerdWallet does not offer advisory or brokerage services, nor does it recommend or advise investors to buy or sell particular stocks or securities.
What are short-term investments?
A short-term investment is an investment that you can easily convert to cash — such as a high-yield savings account or a money market account. This is money you might need sooner rather than later.
If you're investing in the stock market, it's generally considered a good idea to plan to keep your money invested for at least five years. But a savings goal of five years or less doesn't mean you need to let your cash sit idle that whole time. There are several ways to help your money grow even in a limited time frame.
In this article, we break down the best investments for the time frame you need. This includes:
To understand short-term versus long-term investments, it helps to understand the difference between interest rates and investment returns. For the most part, growing money through interest-bearing accounts is extremely low risk; you go into the agreement knowing how much interest you'll earn over a preset period of time. Investing in stocks, on the other hand, is far from certain. After a market plunge, it could take months or years to get your money back.
This demonstrates one of the basic tenets of investing: High returns typically require a willingness to take on more risk, while low returns often come with the comfort of low risk — or none at all. So how do you find a balance? Here's a guide to short-term investments based on your timeframe.
Potential return: Around 0.5%, which is significantly better than the average at traditional banks.

Money market mutual funds.

Moderate risk, low-to-medium reward.

Potential return: 1% to 2% or more, depending on fund.

Bank certificates of deposit (CDs).

Low risk for CDs; moderate risk for P2P loans (can reduce risks via loan selection). Medium-high reward.

Potential return: 0.75% to 1% for CDs; 5% or more for peer-to-peer loans.
Investments for money you need in less than 2 years
Online savings account or money market account
Potential interest rate: around 0.5%
NerdWallet's current analysis shows annual percentage yields for high-yield online savings accounts and money market accounts paying between 0.4% and 0.6%. This may not sound like much, but it's higher than 0.06%, the current national average interest rate on savings accounts, according to the Federal Deposit Insurance Corp. — and what you'll likely be offered at your hometown branch.
Both savings and money market accounts are FDIC-insured, meaning your money is protected in the event of a bank failure up to $250,000 per institution, per depositor.
Potential interest rate: 0.25% to 0.5%
Another alternative for short-term savings is a cash management account. These accounts are typically offered by robo-advisors and online investment firms (or discount brokers). Some cash management accounts provide check writing, mobile check deposit, bill pay, money transfers, goal-setting and overdraft programs.
Wealthfront's Cash Account charges no fees and is currently paying 0.10%. Through agreements with several banks, Wealthfront offers up to $1 million in FDIC coverage. The minimum account balance is $1 with unlimited transfers into and out of the account, as well as bill pay and money movement through Venmo, Paypal and the CashApp.
SoFi Money's 0.25% APY is another option for your short-term investments. There is no minimum balance requirement and depositors pay no monthly account, overdraft, ATM or foreign transaction fees. It also offers peer-to-peer money transfers, free physical checks and FDIC insurance up to $1.5 million.
Advertisement
Promotion

Free

career counseling plus loan discounts with qualifying deposit

Promotion

$5,000

amount of assets managed for free

Promotion

Up to 1 year

of free management with a qualifying deposit
Investments for money you need in 2 to 3 years
Potential interest rate: 2% or more, for those willing to take on more risk
A bond is a loan to a company or government that pays back a fixed rate of return. A bond is a safer investment than stocks for short-term savings, but it still has risks: The borrower could default, and when interest rates rise, bond values typically go down. To reduce the risk of default, choose bond funds that primarily own government bonds, which are issued by the U.S. government, and municipal bonds, which are issued by states and cities.
Potential interest rate: Between 1% and 2%
Another short-term, higher yield savings option is money market mutual funds, also known as money market funds. Not to be confused with similarly named money market accounts (above), money market funds are mutual funds that purchase short-term, high-quality debt from the U.S. government, municipalities or corporations. There also can be tax benefits, as some money market funds hold municipal securities that are exempt from federal and state taxes. These funds are not FDIC-insured and carry risks similar to short-term bonds.
Investments for money you need in 3 to 5 years
Bank certificates of deposit, or CD
Potential interest rate: Around 0.80%
For money you are sure you don't need for a set period of time, CDs can be a good risk-free savings option. CDs offer a pre-set, guaranteed interest rate if you lock your money away for a set term (ranging from three months to five or more years). In general, the longer the term, the higher the interest rate.
If you need to withdraw your money before the CD term ends, you'll pay a penalty of between three and six months' interest. Also note that CDs may have a minimum deposit requirement.
Potential interest rate: 5% or more
On the riskier end of the short-term investment spectrum are peer-to-peer loans. An online lender like Prosper is one option for investors who are willing to lend money to borrowers who need cash for anything from home renovations to medical expenses.
Through sites like this, borrowers are classified by creditworthiness, which means you can limit risk — but not avoid it completely — by choosing to lend only to borrowers in the upper credit tiers. You'll earn less in interest focusing on these choice candidates, but the return still is substantially greater than a savings account. Prosper says its top credit class, AA, currently has historical returns of 3.6%.
To lower risk further, consider diversifying by spreading loans around into small chunks, lending $25 or $50 to each candidate rather than, say, $2,500 to one. When a borrower makes a payment, it's distributed to the loan's investors, and you can either withdraw or reinvest it. Investors typically pay a service fee, so be sure to note that in your calculations.
Get more smart money moves – straight to your inbox
Sign up and we'll send you Nerdy articles about the money topics that matter most to you along with other ways to help you get more from your money.