Why — and How — to Get Preapproved for a Car Loan
Getting preapproved puts you in a stronger negotiating position and helps you get the best interest rate possible.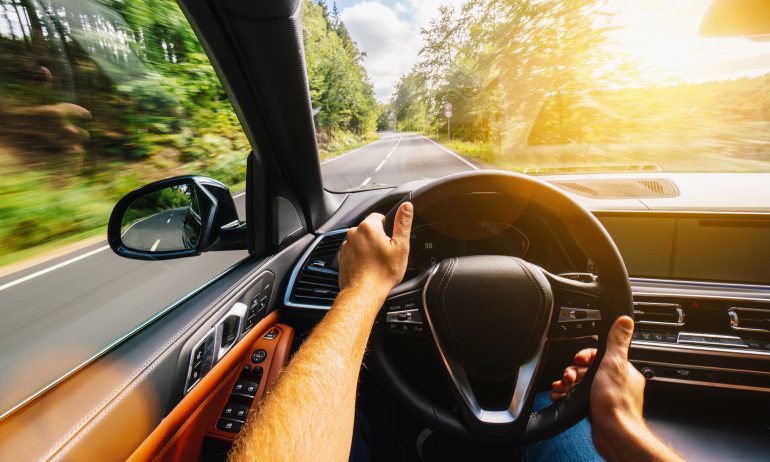 Many or all of the products featured here are from our partners who compensate us. This may influence which products we write about and where and how the product appears on a page. However, this does not influence our evaluations. Our opinions are our own. Here is a list of our partners and here's how we make money.
Before you go car shopping, make time to get preapproved for an auto loan. In addition to helping you secure the best interest rate possible, preapproval gives you leverage at the dealership and peace of mind about your purchase.
It's easy to get preapproved for a car loan with credit unions, banks or online lenders before you head to the dealership. Here's why you should and how to get started.
Getting preapproved for an auto loan helps you set a realistic budget for your car purchase since you know how much you can borrow and at what interest rate.
Your purchase price should be less than what you're actually approved for because you'll need to reserve about 10% of the loan amount for taxes and fees. You'll also want to consider down payment and trade-in amounts that offset the purchase price.
With all of this information, use an auto loan calculator to estimate your monthly payment. You can then make sure your car payment will fit into your budget, and if it doesn't, you can look for a less expensive car. And don't forget, your total car expenses — including things like insurance, gas and maintenance — will be more than just your loan payment.
Get protection from dealer markups
Dealer financing is convenient, but if you haven't shopped around, a dealership finance manager might try to take advantage of that and mark up your interest rate. That could mean you're paying 1 or 2 percentage points more than you should, which can add up to hundreds of dollars over the life of your loan.
By getting preapproved, you'll know you've gotten the best interest rate you can qualify for and be able to judge if the dealer is offering you a good deal.
Strengthen your negotiating position
With your lender-approved blank check or certificate in hand, you're transformed into a "cash buyer," at the car lot, and you're in a much stronger negotiating position.
The smiling car salesman asks, "So, what monthly payment are you looking for?"
By negotiating the monthly payment, the finance manager can inflate, or "pack," the payment with charges or fees that often have little relationship to the car's price.
But if you get preapproved financing, you can avoid this sales tactic.
You can smile right back and say, "I'm a cash buyer. Let's just talk about the price of the car."
If you've got a trade, shopping around for online offers to properly value your old car will put you in a stronger position there, too.
Get an even better rate and avoid upsells
As you're negotiating and closing the deal, when you're signing papers in the finance and insurance office, you can use your preapproval as an easy way to deflect add-ons and extended warranty offers that you don't want.
Say, "I'm preapproved for this amount, and I'm not going to go over it."
Or you can see if the dealer will beat your rate. Often, dealers have access to cheaper financing through "captive lenders." These are banks set up by the car companies just to make auto loans, and they can offer rates that are lower than those at other banks.
It's worth filling out a loan application at the dealership to see what special deals and incentives you might qualify for, especially if you have strong credit.
Should you get prequalified instead of preapproved?
Getting preapproval for an auto loan is not the same as getting prequalified — it's a little more serious. When you're ready to buy, "the 'cash-in-hand' offer, or preapproval, is what can help you at a dealership," says Delvin Davis, senior researcher at the Center for Responsible Lending.
If you have no idea what your credit score is or what kind of loan you could get, prequalification is a low-risk way to find out. It only requires a "soft" credit pull, so you can get a ballpark estimate of what kind of rates you might get without damaging your score. But rates aren't guaranteed — they can only be as accurate as the limited information you provide for prequalification, so your final rate could be higher.
In general, wait to get preapproval until you're serious about buying a car and know your credit score because applying will have an impact on your credit. While neither guarantees funding, both can be good indications of your ability to secure financing and help determine how much car you can afford.
Shopping auto loans: preapproval vs. pre-qualification

Preapproval means a lender has reviewed your credit report (not just the score) and other information to determine a loan amount and rate you're likely to receive.

You'll likely get the offered rate (your car must also meet the lender's criteria).

Makes you a "cash buyer" at the dealership.

Pre-qualification means you're likely to receive a loan at a given rate (or within a wide range) based on limited personal and financial information. It's not an offer to fund you.

Pre-qualification quick facts:

Estimated rate may change based on full credit check.

Often has a wide range of interest rates you could qualify for but doesn't guarantee any.
How to get preapproved for a car loan
You can apply to get preapproval for an auto loan online, over the phone or in person at a bank or credit union. Since you already have a relationship with your current bank, it's a good idea to apply there.
Aim to get preapproval from two or three lenders in all so you can pick the best interest rate and apply for them all within 14 days. Even though preapproval requires a hard credit pull, if multiple lenders request your report within a short time, they count as one. It's a good idea to check your reports again afterward to ensure there aren't any errors.
After that, you can sit back and watch the offers roll in until it's time to head to the dealership.
Get more smart money moves – straight to your inbox
Sign up and we'll send you Nerdy articles about the money topics that matter most to you along with other ways to help you get more from your money.