What Is Cash-Back Auto Loan Refinancing?
Getting cash back when refinancing your car can be useful in some situations, but it also can be risky.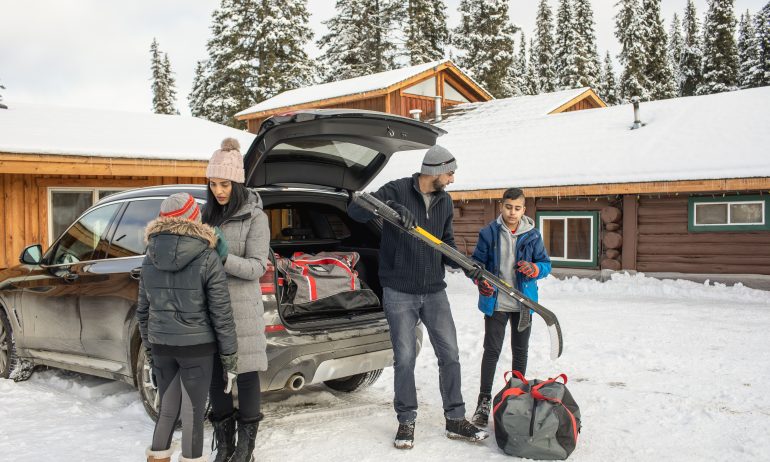 Many or all of the products featured here are from our partners who compensate us. This may influence which products we write about and where and how the product appears on a page. However, this does not influence our evaluations. Our opinions are our own. Here is a list of our partners and here's how we make money.
Cash-back auto loan refinancing allows you to borrow more than you owe on your current loan and receive the difference in cash.
The loan is secured by your car, and interest rates may be lower than other sources of cash, such as a credit card, payday loan or personal loan. Cash-out refinancing carries risks. Most notably, if you fall behind on the new loan, you could lose your car. 
Qualifying for a cash-back refinancing loan
You'll need to meet a minimum credit score to qualify for a cash-out refinance loan, though that minimum varies by lender. Some accept credit scores as low as 500 while, at the other end, some lenders have a minimum of 620. The better your credit score, the better your rate offers will be.
You'll also need equity in your vehicle. This means the value of your car must exceed the amount you still owe on it. Cars are typically a depreciating asset, which means that even if you've paid off a portion of your original loan, the value of your car has likely also fallen from your purchase price. The make, model, age and condition of your vehicle together determine its value. You may be able to borrow up to 100% or more of the equity in the car if your credit history and ability to repay the loan support it.
Is a cash-back refinancing loan right for you?
Just because you qualify for this type of loan doesn't mean it's the best option.
The reason you need the cash is one factor. For example, if you are looking for cash to finance a project like a home repair or renovation, a personal loan or a home equity line of credit with a bank or credit union might be a better fit. If you have an emergency but don't have an emergency fund, the cash-back auto refinance type of loan might be an option you need to consider. 
Another factor is the loan's interest rate. Compare the rate of any potential refinance with your current rate. If your credit score has improved since your initial loan, you might see better rates. If it's worse, the opposite could be true. Also, the Federal Reserve has been raising interest rates for months, which lifts rates for everyone.
Even if the rate for a cash-back auto refinance is better than another form of loan you're considering, like a credit card, keep in mind that cash-back auto refinancing is secured by your car, whereas other options might be unsecured. "If you can't make a payment and your car gets repossessed, you not only lose an asset — you potentially lose a source of income," says Ryan Kelly, financial analyst at the Consumer Financial Protection Bureau. Not paying your credit card bill has consequences, but you won't lose your car.
Finally, the total amount of debt you have is a key factor. "With any lending product you can always end up borrowing more than makes sense," says Chris Kukla, senior markets and policy fellow consumer at the Consumer Financial Protection Bureau.
If your monthly debt payments exceed 36% of your monthly income, repayment can become difficult. And some debt, like a fixed, low-interest loan, is better than others. Using a debt calculator to get a bird's eye view of all your debt can make your situation clearer.
"If someone is facing credit problems, a nonprofit credit counselor can make sense," Kukla says
Cash-back refinancing pros and cons
Refinancing a car without receiving any cash back has its own list of pros and cons. Here are some additional things to consider if you're looking into getting cash back, too.
Repayment rates could be better than payday loans or credit cards.

If you have bad credit, you could have access to more options than you would otherwise have, in part because the loan is secured by your vehicle.
You could lose your car if you don't meet the terms of repayment.

The amount of equity available in a car, a factor in the amount you're eligible to borrow, might be low relative to the amount of cash you need. 

Because you'll be paying back the cash you received in addition to the balance of your auto loan, your monthly payment could increase. If the length of your repayment on a refinance is longer than your existing loan, your monthly payment could go down even if the total amount you'll pay over the life of the loan increases.

If you are in a collision or if your car is stolen, you'll still owe the balance of your loan.
Get more smart money moves – straight to your inbox
Sign up and we'll send you Nerdy articles about the money topics that matter most to you along with other ways to help you get more from your money.