Here's How Personal Loan Deferment Works
Deferring a personal loan payment can alleviate financial stress for a month or two, but the overall cost could go up.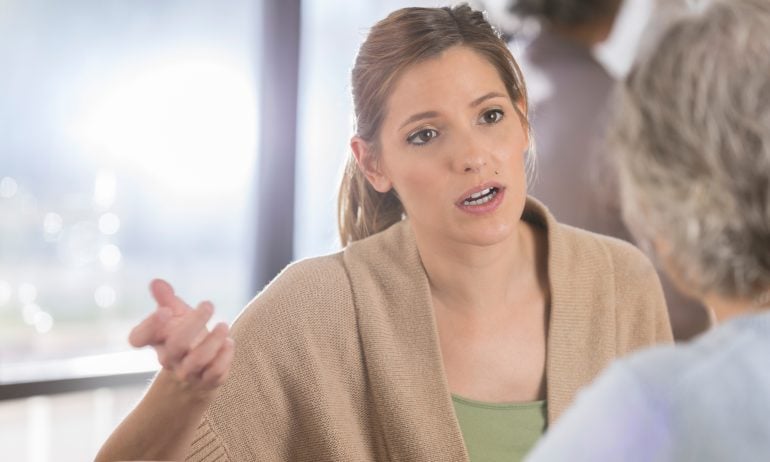 Many or all of the products featured here are from our partners who compensate us. This may influence which products we write about and where and how the product appears on a page. However, this does not influence our evaluations. Our opinions are our own. Here is a list of our partners and here's how we make money.
If you can't pay your personal loan due to financial hardship — including difficulties brought on by the COVID-19 crisis — many lenders offer short-term deferment plans that will let you extend your loan term in exchange for a break from your regular monthly payment.
Temporarily pausing your payments isn't free if your lender charges interest on deferred payments. But if you need short-term relief, deferment may be an option.
What is a deferment on a personal loan?
When you defer a personal loan payment, you're not absolving yourself of those months' payments; you're extending the loan term by however long the deferral period is. If you defer two months' payments, for example, those payments are tacked onto the end of your loan.
Deferring a payment means you're delaying it without violating the loan agreement. Some lenders have offered deferred payments as part of a hardship program since before the COVID-19 crisis, while others have tailored their hardship offerings to borrowers' current needs.
A lender may offer interest-free personal loan deferment, meaning interest wouldn't accrue on the loan when you pause payments. Other lenders continue to charge interest on the loan during that time. If you defer two months of payments during a 36-month repayment term and the loan keeps accruing interest, you'll really pay 38 months of interest.
So far, lenders have offered one- to two-month deferment periods, but those could be extended if the crisis continues.
Calculate how much deferment can cost
Make sure you know whether your personal loan will continue to gather interest so you can calculate how much deferring will cost.
How to defer a personal loan payment
Even during a crisis, you must contact your lender and request deferred loan payments. If you start making late payments or skipping them entirely without notifying your lender of a problem, your credit could be impacted and your loan could be considered in default.
Many lenders require that you log in, email or call and answer a few questions about your hardship to defer payments. Few lenders divulge specific requirements about who qualifies to defer a loan.
Lenders may not be able to approve hardship applications instantly, especially if there are a lot of borrowers applying for them at once. LendingClub, for example, says it could take seven to 10 business days for borrowers to be approved for its hardship plan.
How deferred payments affect your credit
Your credit score shouldn't change much if you defer personal loan payments because lenders aren't supposed to report them as missed or late to credit bureaus. Still, you should check your credit reports to be sure it's being recorded correctly.
Your credit score will be impacted, however, if the lender hasn't approved your application for deferment and you aren't making on-time payments anyway.
Lenders usually need to make changes to your account to begin the deferment process. If you apply for hardship and your payment comes due before the lender has made a decision on your application, try to make the payment to avoid risking a hit to your credit score.
You should expect the deferral status to show up on your credit report.
Other options to cut costs during the COVID-19 crisis
The federal government and financial institutions are working to provide relief for those who've been financially affected by the coronavirus. Here are some more ways to get relief.
Consolidate or refinance your loan. If you have good or excellent credit, refinancing or consolidating your debts with a lower-interest loan can be a way to cut costs. Some lenders have lowered rates in response to the economic downturn, while others have raised them.
If you have multiple sources of debt, like credit cards, a debt consolidation loan can roll all your debts into one, making payments easier to manage.
Look for local alternatives to a personal loan. If you're trying to avoid adding debt, there may be charities, nonprofits or religious groups in your area that can offer assistance. Search our database for help in your state.
Reach out to other financial institutions. Financial institutions, like banks and credit card companies, are still reacting to changes in the economy caused by COVID-19. If you need relief, reach out to your insurer, credit card company, mortgage lender or bank and see if they can offer help. Many already have hardship programs in place to help you get immediate financial relief.
See what government aid you can get. The U.S. Treasury will also begin disbursing stimulus checks in the coming weeks. The checks provide up to $1,200 to eligible adults and $500 per child under age 17.
Unemployment benefits have also been expanded for those who have been laid off because of the coronavirus.
Get more smart money moves – straight to your inbox
Sign up and we'll send you Nerdy articles about the money topics that matter most to you along with other ways to help you get more from your money.