Can You Get a Bachelor's Degree at a Community College?
There are community colleges that offer bachelor's degrees, but not all do.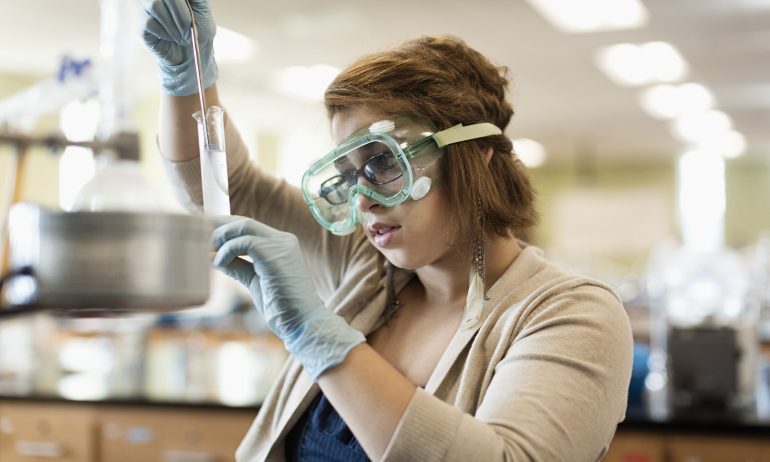 Many or all of the products featured here are from our partners who compensate us. This influences which products we write about and where and how the product appears on a page. However, this does not influence our evaluations. Our opinions are our own. Here is a list of our partners and here's how we make money.
Community colleges typically grant associate degrees, which are two-year programs. But community colleges in many states are increasingly offering bachelor's degrees, which are usually four-year programs.
Until the last two decades, the only academic credentials you could earn from a community college were an associate degree or certificate, and if you wanted a bachelor's degree, you had to enroll at a four-year college. Today nearly half of all states allow their community colleges to offer bachelor's degrees, according to the Education Commission of the States, a nonprofit education policy advisory organization.
Now that some community colleges offer bachelor's degrees, getting a four-year degree can be much cheaper. For resident students, the average tuition and fees at a community college in the 2021-2022 academic year were $3,800 compared with $10,740 at four-year colleges, according to the College Board.
While community college reduces the tuition and fees for the first two years, the schooling needed to complete the remainder of a bachelor's degree may not be as inexpensive, warns the Education Commission of the States. The last two years can cost more than the first two, so check with the community college before assuming the cost will stay the same through all four years.
Student loans from our partners

Where are community colleges that offer bachelor's degrees?
The states that currently allow their community colleges to grant bachelor's degrees include: Arizona, California, Colorado, Delaware, Florida, Georgia, Hawaii, Idaho, Indiana, Louisiana, Michigan, Minnesota, Missouri, Nevada, North Dakota, Ohio, Oklahoma, Oregon, South Carolina, Texas, Utah, Washington, West Virginia and Wyoming.
Which community colleges can offer bachelor's degrees is always changing due to the passage of new laws and fluctuating funding. And even if a state allows its community colleges to grant bachelor's degrees, that doesn't mean every community college in that state will do so.
If you're interested in pursuing a bachelor's degree from a community college, check with your local community college to see if that's an option.
Like any college education, if you're considering getting a bachelor's degree at a community college, look at the payoff of the degree, taking into account tuition and fees and the average salary after graduation. And if you have to borrow to pay for your degree, consider whether the student debt is worth it.
How much does it cost to get a bachelor's degree at a community college?
Community colleges can carry different costs depending on whether you're an "in-district" or out-of-district student. This designation is determined by where you live, and you can typically find which areas are in-district on the community college's website.
In-district students typically pay less than out-of-district students. If the only community colleges that offer bachelor's degrees are outside of your area of residency, consider what the additional cost is and compare that price with other institutions where you can receive a four-year degree.
If your local community colleges don't offer bachelor's degrees, you can attend a community college for two years and then transfer to a four-year university. This approach can save money, but if you intend to transfer to another institution, plan your classes carefully to ensure all your credits will transfer to the school you want to graduate from.
In some cases, a counselor at your community college can help you plan classes to ensure all your credits transfer. Otherwise, contact the university you want to transfer to and confirm that your credits are transferable.
How to pay for a bachelor's degree at a community college
In order to be considered for federal student aid — including money you don't have to repay — submit the Free Application for Federal Student Aid, or FAFSA, before starting school. Submitting the FAFSA makes you eligible for federal student loans, grants, work-study and scholarships, as well as other state-based aid.
Get pre-qualified in just 3 minutes with Credible
Check multiple student loan lenders to get accurate, pre-qualified rates with no impact to your credit score.
Spot your saving opportunities
See your spending breakdown to show your top spending trends and where you can cut back.