What Credit Score Is Needed for a Student Loan?
You don't need a credit score to get a federal student loan, but you will need one for a private student loan.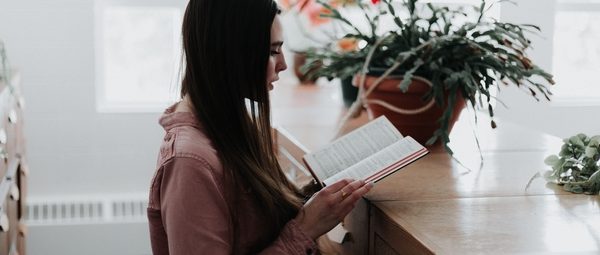 Many or all of the products featured here are from our partners who compensate us. This influences which products we write about and where and how the product appears on a page. However, this does not influence our evaluations. Our opinions are our own. Here is a list of our partners and here's how we make money.
Learn more about private student loans
The credit score needed for a student loan will depend on the type of loan you want to take out — federal or private. So if you don't have a credit score, or if your score is bad — a 629 or lower FICO score — you have options.
Here's how your credit affects how you borrow student loan money or refinance student loans.
Do I need a credit score for a federal student loan?
You do not need to have a credit history or a co-signer to get a federal direct undergraduate loan. This type of loan is preferred over private student loans because it carries a lower interest rate and offers income-driven repayment loan forgiveness options.
To get a federal student loan, you'll have to meet basic eligibility criteria, such as citizenship requirements and enrollment in an eligible program.
Submit the Free Application for Federal Student Aid, or FAFSA, to start the process for a federal student loan. This is the key to unlock all types of aid, including grants, scholarships and work-study.
Making payments on a federal student loan can help you build credit, but a score won't appear with one of the three credit reporting bureaus until about six months after you start paying on it.
What credit score is required for a private student loan?
If you've maxed out federal student loans and you need a private student loan, you'll need a credit history to qualify.
Most private lenders require you to have a credit score of at least 670 or higher on a 300-850 scale used by FICO, the most widely known credit score.
If you don't have a credit history, you'll need a co-signer with a good credit score and a steady income in order to qualify for the loan. A co-signer takes on the responsibility to repay the loan if you can't.
There are a few lenders that don't require credit or a co-signer. Generally, they'll consider earning potential instead of a credit history. But interest rates on these loans are higher than federal student loans and credit-based private student loans.
Compare offers from multiple lenders to get the best rates.
What credit score is needed to refinance student loans?
If you already have college debt, refinancing can save you money by reducing your rate. In most cases, you need good or excellent credit to qualify for student loan refinancing. Lenders' minimum credit score requirements range from 650 to 680, with Yrefy being the exception.
The better your credit, the lower the rate you'll likely get. The credit scores of borrowers approved for student loan refinancing is often in the high 700s. You may be able to refinance student loans with bad credit if you apply with a co-signer.
Spot your saving opportunities
See your spending breakdown to show your top spending trends and where you can cut back.