Can I Refinance Student Loans During My Grace Period?
New graduates shouldn't wait to see if they can refinance their private student loans.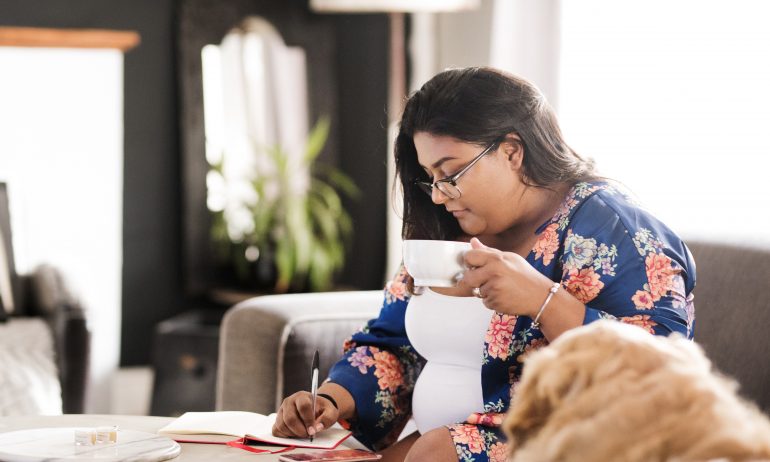 Many or all of the products featured here are from our partners who compensate us. This influences which products we write about and where and how the product appears on a page. However, this does not influence our evaluations. Our opinions are our own. Here is a list of our partners and here's how we make money.
Most student loan borrowers receive a six-month grace period before their payments start. If you can qualify, refinancing your private debt could land you a lower interest rate and save you money.
"I always encourage people to explore what their rates would be early and often, especially when it's done with a soft credit pull," says Brian Walsh, a certified financial planner and senior manager of financial planning at lender SoFi.
Federal benefits won't be lost
Refinancing replaces your existing student loans with a new loan with new terms. You can refinance only with a private lender. If you refinance a federal loan, it becomes a private loan.
Don't refinance your federal loans right now. Payments are currently paused with no interest through Aug. 31, 2022.
Federal loans offer benefits that you may want or need as you enter repayment. These include repayment plans that base monthly bills on your income and forgiveness for those who work in public-service fields.
"You can't undo a refinance," says Christine Roberts, head of student lending at Citizens Bank. "You don't (want to) refinance and go 'oh, that wasn't good.'"
That's less of a concern with private loans. They don't qualify for government programs, so you won't forfeit those perks by refinancing private loans.
There's no waiting period
Refinance eligibility varies by lender. But making a set number of payments toward your existing loans is typically not required.
You can refinance private loans as soon as you can qualify. That might be more challenging for recent graduates, but not because of a lack of payment history.
"They may be new borrowers from a credit perspective," Walsh says. "Or maybe even they don't have everything established from an income and a salary perspective."
To refinance your loans, you'll typically need a credit score in at least the high 600s, a monthly debt-to-income ratio below 50% and steady income. Those benchmarks may seem lofty after graduating into the economic effects of a pandemic. If you can't meet them, you may be able to qualify with an eligible co-signer.
Co-signers are equally responsible for a loan; odds are, you already have one on your existing private student loans. If that person can co-sign for you again, their responsibility for the debt won't change. But a more affordable payment could decrease the risk that you'll run into trouble down the road.
Lower payments are possible
"The interest rate market is really fantastic," Roberts says. "(These are) some of the lowest interest rates we've seen."
Even if you qualify only at the advertised maximum fixed rate, which averaged 6.2% as of Dec. 1, 2021 based on NerdWallet data, that may be enough to make a difference in your monthly bills. If it doesn't, you could also refinance to a longer repayment term to further reduce your payments.
For example, say you owed $30,000 in private loans with a 10% interest rate. Refinancing at 6% would drop your monthly payments by $63 and save you $7,607 overall, assuming 10 years were left on your repayment term.
If you extended your term to 15 years, your monthly bills would drop by $143. Your overall savings would take a hit — down to $2,005 — but you'd still come out ahead.
That may not be the case if you used other options to pay less on your private loans. For example, most lenders will let you pause payments with forbearance. Some, including Citizens Bank, also offer a grace period extension for recent graduates.
Continuing to pay nothing may sound alluring, but interest accrues during these breaks and increases the amount you owe.
Roberts says such options can make sense if you aren't working yet or just got a job. But if you've been employed for several months and can start making payments, "that would be the time to take a look at (refinancing) and understand what your options are," she says.
Spot your saving opportunities
See your spending breakdown to show your top spending trends and where you can cut back.