How to Establish Residency and Get In-State Tuition Savings
Generally, students must be financially independent, live in-state for at least a year and prove they mean to stay.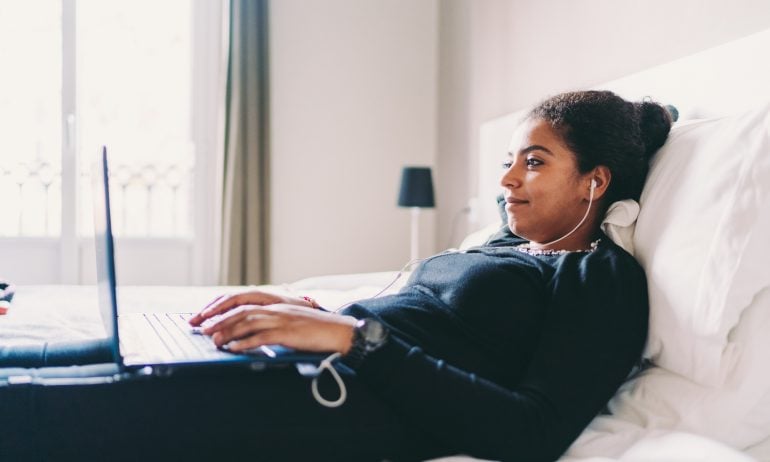 Many or all of the products featured here are from our partners who compensate us. This influences which products we write about and where and how the product appears on a page. However, this does not influence our evaluations. Our opinions are our own. Here is a list of our partners and here's how we make money.
College can be a huge financial burden, especially if you're paying an out-of-state tuition rate vs. in-state tuition. The difference between 2018-19 in-state and out-of-state tuition and fees at public four-year colleges was $15,440 on average, according to data published by the College Board.
Establishing residency in the state where you're attending college can potentially save you tens of thousands of dollars. The process can be daunting, but understanding how it works is the first step to success.
Requirements to become a resident vary widely by state and university, which can make the process confusing. Generally, you need to establish a physical presence in the state, an intent to stay there and financial independence. Then you need to prove those things to your college or university.
Physical presence: Most states require you to live in the state for at least a full year before establishing residency. In most cases, this means students can't go home during summer vacation. Ways to prove this include a lease with your name on it and regular bank statements showing that you are spending money in the state.

Intent: Students must show that they want to live in a state for reasons beyond just attending college there. You can prove this with a new driver's license, voter registration card, pay stubs and a letter explaining your intentions to stay in that state.

Financial independence: Students must prove some sort of financial independence. Again, this definition varies widely, but it almost always involves students filing their own taxes. Some schools won't let students receive any support from their parents, while others allow parents to pay part of the tuition.
Due to COVID-19, some students are studying in a different state from which their school is located. A temporary location change to study online shouldn't affect your residency status for tuition purposes.
States with strong public universities, including California, Vermont, Michigan and Arizona, tend to have strict residency for tuition requirements. The process is easier in Nevada, New Mexico, North Dakota, South Dakota and Utah, says Jake Wells, founder of In-State Angels, a company that helps students navigate the process of establishing residency for tuition purposes. This is largely because these states want to attract more out-of-state talent to their schools, he adds.
Out-of-state students also tend to have success establishing residency and getting in-state tuition at the University of Missouri, the University of Iowa and the University of Oregon, says Joe Orsolini, a financial planner from Glen Ellyn, Illinois and the president of College Aid Planners.
Other ways to save at out-of-state schools
Orsolini says many of his clients consider establishing residency for tuition purposes, but few actually do it after weighing the savings against the time and money it takes.
"The residency advantage gets wiped out when you consider the cost of living away from home, missed tax breaks and credits and the opportunity cost of being out of the work force that extra year," Orsolini says.
If establishing residency isn't the right decision for you, there are other ways to get lower tuition rates at out-of state schools. Look into regional reciprocity agreements facilitated by the Southern Regional Education Board, the Western Undergraduate Exchange, the Midwest Student Exchange Program or the New England Board of Higher Education to get lowered or in-state rates. Some colleges also offer scholarships specifically for out-of-state students.
Spot your saving opportunities
See your spending breakdown to show your top spending trends and where you can cut back.