MBA Student Loan Repayment and Forgiveness Options
MBAs will likely be best served paying off debt fast unless they'll qualify for student loan forgiveness.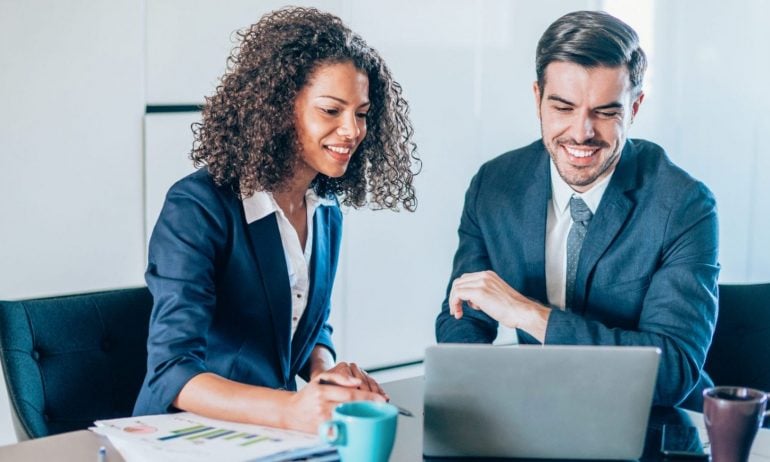 Many or all of the products featured here are from our partners who compensate us. This may influence which products we write about and where and how the product appears on a page. However, this does not influence our evaluations. Our opinions are our own. Here is a list of our partners and here's how we make money.
MBA students finish school with an average debt of $66,300, according to the most recent data from the National Center for Education Statistics. The best MBA student loan repayment option for you will depend on your job, financial outlook and business school you attended.
If you'll qualify for MBA student loan forgiveness — likely by working for the government or a nonprofit — prioritize receiving it. Otherwise, many MBAs will likely have large enough salaries to aggressively repay loans. If you won't, options are available to keep payments manageable.
Here's how to determine which MBA student loan repayment strategy is right for you.
Qualify for MBA student loan forgiveness
Best for: MBAs who work in public service
You may have all or part of your MBA student loans eliminated via Public Service Loan Forgiveness, a business school-specific loan assistance program or income-driven repayment:
Public Service Loan Forgiveness
School-specific loan assistance programs
Income-driven repayment forgiveness
The government doesn't tax amounts forgiven under PSLF, but it does for income-driven forgiveness. You may pay taxes on money received from a business school loan assistance program. Check with a tax specialist for more details.
Pay off MBA student loans fast
Best for: MBAs with strong finances
The median starting salary for new MBA hires is $105,000, according to the Graduate Management Admission Council. If you have money left over after setting aside funds for an emergency and retirement, consider prepaying your MBA loans to reduce interest costs.
Roughly half of business school graduates also receive a signing bonus, with a median amount of $10,500, according to GMAC. Let's say you applied that entire bonus to the average MBA student debt of $66,300. That would reduce your repayment term by two years and save you close to $6,700 in interest, assuming a 10-year repayment plan and current federal interest rates.
Undergraduate vs. MBA loan repayment
Refinance at a lower interest rate
Best for: MBAs with strong finances who don't need federal benefits
Refinancing replaces your existing student loans with a new private loan. If you won't qualify for loan assistance or forgiveness — and don't need federal options like income-driven repayment — consider refinancing MBA loans if you'll save money.
If you've repaid undergraduate loans for a few years, use a student loan refinance calculator to make sure you won't pay more by refinancing them to a longer repayment term. You can refinance just your MBA student loans if that's the case.
How much would refinancing save you?
Opt for income-driven repayment
Best for: MBAs who can't afford payments long-term
Based on the average MBA student debt, business school graduates could expect to pay roughly $716 a month. While a six-figure MBA salary should cover that amount, some may need to pay less — for example, an entrepreneur starting a business.
The best way to reduce federal student loan payments long-term is to enroll in an income-driven repayment plan. These plans set payments as a percentage of your discretionary income — generally 10% — stretch your repayment term to 20 or 25 years and forgive any amount left on your loans after that point.
As your income rises, your payments will as well. Earn enough and you could eventually pay more than the standard amount, depending on which income-driven plan you choose. At that point, options like aggressive repayment or refinancing might make more sense for you.
If you took out private MBA loans, talk to your lender about options for paying less if you can't afford your monthly payment.
Spot your saving opportunities
See your spending breakdown to show your top spending trends and where you can cut back.