Student Loan Modification: How to Temporarily Lower Payments
Borrowers can contact their lender or servicer to temporarily lower or pause student loan payments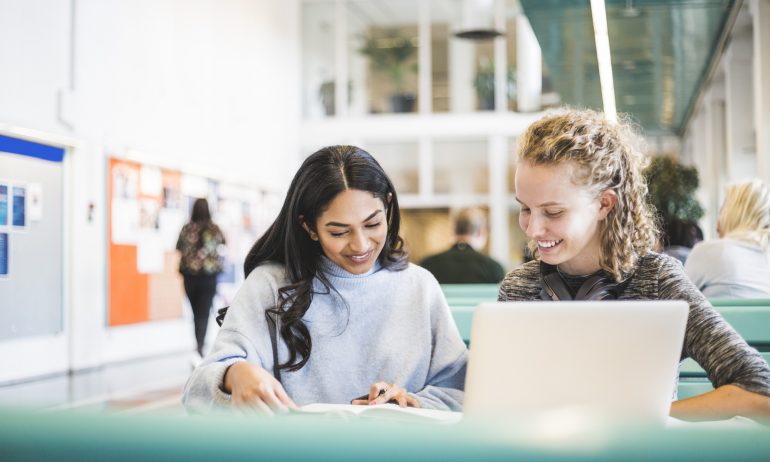 Many or all of the products featured here are from our partners who compensate us. This may influence which products we write about and where and how the product appears on a page. However, this does not influence our evaluations. Our opinions are our own. Here is a list of our partners and here's how we make money.
Your monthly student loan payment may be unaffordable on top of your other financial obligations. If you're having difficulty meeting your monthly bill, you may have options to temporarily reduce your payments.
First, you need to know what kind of loan you have — federal or private. There are no options to lower your federal student loan payments in the short term, only long-term options like income-driven repayment or pausing payments through a deferment or forbearance.
If you have private student loans, though, your lender might offer the chance to modify your loan through a temporary reduction in payment or temporary reduced interest rate. For example:
College Ave offers a six-month temporary graduated repayment option that reduces monthly payments to cover interest charges or as low as $25 per month, depending on what the borrower can afford.

Discover offers borrowers the ability to reduce their minimum monthly payment to an amount that's greater than or equal to the monthly interest amount, but lower than the payment they're currently making.

MEFA tells loan borrowers to contact its servicer, American Education Services, to apply for modified payment terms, which can alter a payment due to short-term financial challenges.
You'll have to contact your lender to find out what payment reduction options are available — some lenders may even grant reductions on a case-by-case basis if there is no formal program.
Ask about short-term hardship programs if you can handle making a lower payment and your difficulty is temporary. As long as you cover the monthly interest, your reduced payments can keep your loan balance from growing and maintain your history of on-time payments.
If you cannot reliably make even the smaller payments, consider your lender's deferment or forbearance options instead. The downside is that accrued interest will be added back to your principal balance once you resume payments. Lender programs typically are capped at 12 to 24 months.
If you have private loans and your outlook for repayment is changed for an extended period, contact your lender to find out what options, if any, are available to permanently alter your loan payments. Continue making some kind of payment each month to help you avoid default.
Get student loan help when you're struggling financially
Your best first option anytime you're struggling with your student loan debt is to speak with your servicer or lender to:
Discuss repayment options.

Take a temporary payment pause.

Temporarily reduce your monthly payments.
If your problem is with your lender or servicer, or you're not getting the help you need, look for a legitimate student loan help organization that offers counseling. Consider these other vetted resources for student loan help; they are established organizations with verified histories:
| Student loan help resource | |
| --- | --- |
| | Advice on repayment plans, forgiveness programs and dispute resolution. |
| | Comprehensive information on options for student loan borrowers. |
| | Advocacy on behalf of all borrowers to influence policy. |
| | Complete financial review for struggling borrowers, which can include advice on student loan options and plans for dealing with other debt. |
| | Advice on repayment plans, help with paperwork and budget counseling. |
| | Information for student loan borrowers and an attorney directory. |
| | Help for borrowers who have already filed bankruptcy that did not include their student loans. |
| | Advice on defaults, dispute resolution, collections, debt settlement and legal remedies. Licensed in Massachusetts and New York. |
| | Advice on debt settlement, bankruptcy, default and forgiveness. Licensed in Missouri and Illinois. |
Spot your saving opportunities
See your spending breakdown to show your top spending trends and where you can cut back.