Which to Borrow: Subsidized vs. Unsubsidized Student Loans
Anyone can borrow unsubsidized federal loans, but those who qualify for the subsidized version save more money in interest.
Many or all of the products featured here are from our partners who compensate us. This influences which products we write about and where and how the product appears on a page. However, this does not influence our evaluations. Our opinions are our own. Here is a list of our partners and here's how we make money.
Read more on federal student loans
When choosing a federal student loan to pay for college, the type of loan you take out — either subsidized or unsubsidized — will affect how much you owe after graduation. If you qualify, you'll save more money in interest with subsidized loans.
| | | |
| --- | --- | --- |
| | Must demonstrate financial need | Don't have to demonstrate financial need |
| | Lower loan limits compared with unsubsidized loans | Higher loan limits compared with subsidized loans |
| How interest works while you're enrolled in college | Education Department pays interest | |
| | Undergraduate students only | Undergraduate and graduate or professional degree students |
Subsidized vs. unsubsidized student loans
Both subsidized and unsubsidized loans are distributed as part of the federal direct loan program. However, if you meet the financial need requirements to qualify for subsidized loans, you'll pay less over time than you would with unsubsidized loans.
Check if private student loans are right for you
That's because while your subsidized loan for undergraduate study will carry the same interest rate as an unsubsidized loan, interest won't accrue while you're still in college and during other periods of nonpayment. For this reason, it's best to exhaust any subsidized loans you're offered before taking out unsubsidized loans.
Here are the main differences between subsidized and unsubsidized student loans:
Maximum eligibility period
How interest accrues on subsidized and unsubsidized loans
How to get subsidized and unsubsidized loans
To get a federal loan, first submit the FAFSA. You'll get a report detailing how much federal aid you're entitled to. Be sure to first take all the grants and scholarships you're offered in the report, since it's free money. You'll also want to accept any work-study you're offered before you take on loans. Each year you're enrolled, your school will determine the amount you can borrow as well as the loan types you qualify for: subsidized or unsubsidized.
Taking on too much student loan debt may make repayment difficult after you graduate. It's best to borrow no more than you expect to earn in your first year out of college.
The year's best student loans
Smarter student loan decisions start with our Best-Of Awards. Shop the private loans our Nerds love.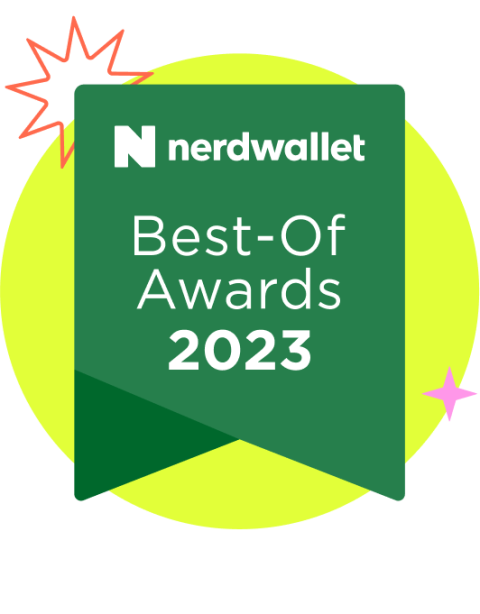 Taking out federal loans vs. private loans
Borrow federal loans first: Private student loans often carry higher interest rates and require a co-signer if a student borrower has no credit history. Both unsubsidized and subsidized federal loans also offer more borrower repayment plans and forgiveness options than private loans.
Consider private loans only if you still need to fill a payment gap to meet college costs. Compare all private loan options, including their interest rates as well as repayment and forbearance options, before you borrow.
Spot your saving opportunities
See your spending breakdown to show your top spending trends and where you can cut back.