Who Has the Lowest Student Loan Refinance Rates?
Compare rates from several lenders to see which will give you the lowest rate.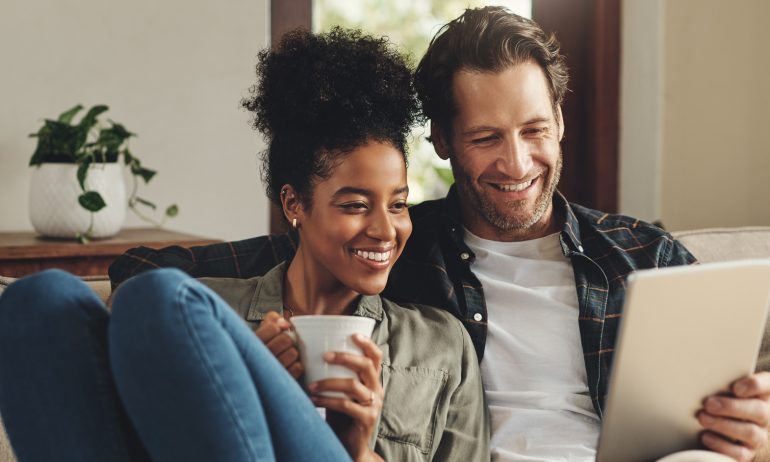 Many or all of the products featured here are from our partners who compensate us. This may influence which products we write about and where and how the product appears on a page. However, this does not influence our evaluations. Our opinions are our own. Here is a list of our partners and here's how we make money.
The lender that has the lowest advertised student loan refinance rates may not be the one that gives you the best deal.

Compare rate offers from several lenders to determine which will give you the lowest rate.

Don't refinance right now if you have federal student loans; you'll lose the interest-free forbearance benefit.
You'll need to compare student loan refinance offers from several lenders to determine which has the lowest rate for you. Rate offers can vary greatly from lender to lender and will largely depend on your credit score and debt-to-income ratio, or DTI.
Here's what you need to know to increase your odds of getting the lowest rate.
Who gets the lowest student loan refinance rate?
Many lenders require a credit score in the high 600s and a DTI of less than 50% to refinance a student loan. And the better those numbers are, the lower the interest rate you'll qualify for.
For context, Earnest's minimum FICO is 650, but the average score of approved applicants is 760. And while Lendkey allows up to 50% DTI, the average for approved borrowers is 27%.
Still, it doesn't hurt to see if you can get a lower rate than you have now. Pre-qualifying won't affect your credit, and there are no fees to refinance a student loan. If you don't get the lowest rate on your first student loan refinance, you can refinance again when you have a higher salary and longer credit history.
How to get the lowest student loan refinance rate
Paying down your debt serves two purposes to help you get a better student loan refinance rate: It can help your credit score and lower your DTI.
Tackle your credit score with extra payments or on time payments above the required minimum. Extra payments decrease your credit utilization ratio, which is your balance divided by your credit limit. Credit utilization is a big part of your credit score, so aim to keep it below 30% for the most improvement.
The extra payments will also help you pay down your debts fast, which will increase your cash flow. Cash flow is the money you have left over after you pay your bills. Lenders look closely at cash flow to gauge how likely you'll be able to repay a refinanced student loan. The more cash flow you have, the lower interest rate you'll likely get.
If you can't pay extra on your debts, you can improve your cash flow by earning extra money through a part-time job or side hustle.
Adding a qualified co-signer to your student loan refinance application could lead to a lower rate than you would get on your own.
A co-signer is responsible for your loan if you miss payments and gives the lender another person to hold accountable for the debt. The refinanced student loan will also show up on your co-signer's credit report, and could impact their DTI.
A co-signer who exceeds the lender's minimum requirements will give you the best shot at a lower rate. But look for student loan refinance lenders that offer a co-signer release after a set amount of successful payments. That way, you can still have the benefit of a lower interest rate and let your co-signer off the hook for your debt.
Once you're ready, check with several lenders to see which will give you the lowest rate. Make sure the lenders will show your interest rate offer without a hard credit check, which could hurt your score.
Use this calculator to see the rates you qualify for and how much money you could save.
Forbearance extended (again)
With federal student loan payments paused, consider all options before you refi.